Action Community for Entrepreneurship (ACE) is Singapore's national trade association for startups.
Established in 2003 by the Ministry of Trade and Industry, and re-launched as a private sector-led, non-profit organization in 2014, ACE focuses on five ecosystem pillars: startups, corporations, institutes of higher learning (IHLs), risk capital, and the public sector.
KrASIA had a chat with Joseph Khong, assistant director and head of communications & engagement of ACE.
This interview has been consolidated and edited for brevity and clarity.
KrASIA (Kr): Tell us about the work that ACE does.
Joseph Khong (JK): ACE is Singapore's trade association for startups. We were launched in 2003 by the Ministry of Trade and Industry, and privatized in 2014.
We work very closely with government organizations such as Enterprise Singapore, IPOS, and JTC Corporation to come up with initiatives and programs to support local startups. We also work with ecosystem stakeholders and various public sector agencies to disseminate information and share resources available to our startups, such as grants that they can tap to support their business growth. We want to help them succeed so they can become regional and global champions. The end goal is to bring about good jobs and opportunities for Singaporeans and grow the economy.
Kr: Are you an accelerator or incubator?
JK: We're a non-profit organization, and we advocate on behalf of our members, stakeholders, and startups to bridge communications between startups and the government, as well as with other ecosystem players such as VCs and corporates.
We also run our own mentorship and learning programs and organize training workshops and networking sessions for our startups. One example is BACECAMP, which provides the basic know-how for first-time entrepreneurs and pitching and networking opportunities for early-stage companies. It's a six-week program that comprises workshops conducted by industry experts, which cover product-market fit, legal and IP issues, and more.
We also organize monthly roundtable discussions that allow us to engage with startups and understand their business pain points, as well as how certain policies and regulations are affecting them. We then advocate collectively and help to bridge communications as much as possible.
Kr: Have you observed any changes in Singapore's startup ecosystem compared to about five to ten years ago?
JK: The scene is now very different. We've come quite far in the past decade, especially if you look at the number of startups we have and the kinds of players in the ecosystem. Now we have family offices, VC firms, angel investors, as well as corporates that have come onto the scene with their own venture arms. We have a much more vibrant ecosystem now.
The perception of startups among professionals and youths has also changed. There is a lot more interest in startups today. More people are keen to learn about what the local startup ecosystem is all about, and find out more about what VCs do, what series B and C entail, etc. More importantly, there is a strong focus on innovation and a mindset to create products that address pain points and improve efficiency in the market.
Kr: Lately there has been some negative news about Singaporean tech unicorns. Do you think this development will affect the medium and long-term outlook of local startups?
JK: It is true that there is currently some negativity about the tech scene. But it's not just the local unicorns and startups that are affected.
Having said that, we remain optimistic about the growth opportunities moving forward such as areas in ESG or sustainability, healthtech, e-commerce, and fintech spaces. People who are building scalable digital solutions also have much to look forward to. In all, there are still pockets of opportunities, and it's really up to businesses to identify and pursue them.
The fundamentals have not changed. There is the rise of the middle class, rapidly growing economies in Southeast Asia, and huge potential for the digital economy in the region.
Kr: One of the much-talked-about challenges for startups is the talent crunch. How do you think the talent crunch can be turned into an opportunity for local startups in the local startup ecosystem?
JK: The talent crunch in the tech sector is a perennial issue. We've heard how local startups are unable to compete with the big players and the stiff competition for tech talent across the world.
The question is, how do we turn this adversity into an opportunity? I think some employees in the tech sector are now seeking other opportunities in the market. Some of them may even be considering starting their own companies since they are already well-equipped with the requisite skills and knowledge. While some may not start their own businesses immediately, just having them join and contribute to the local startup ecosystem with their skills and experience is also considered a win.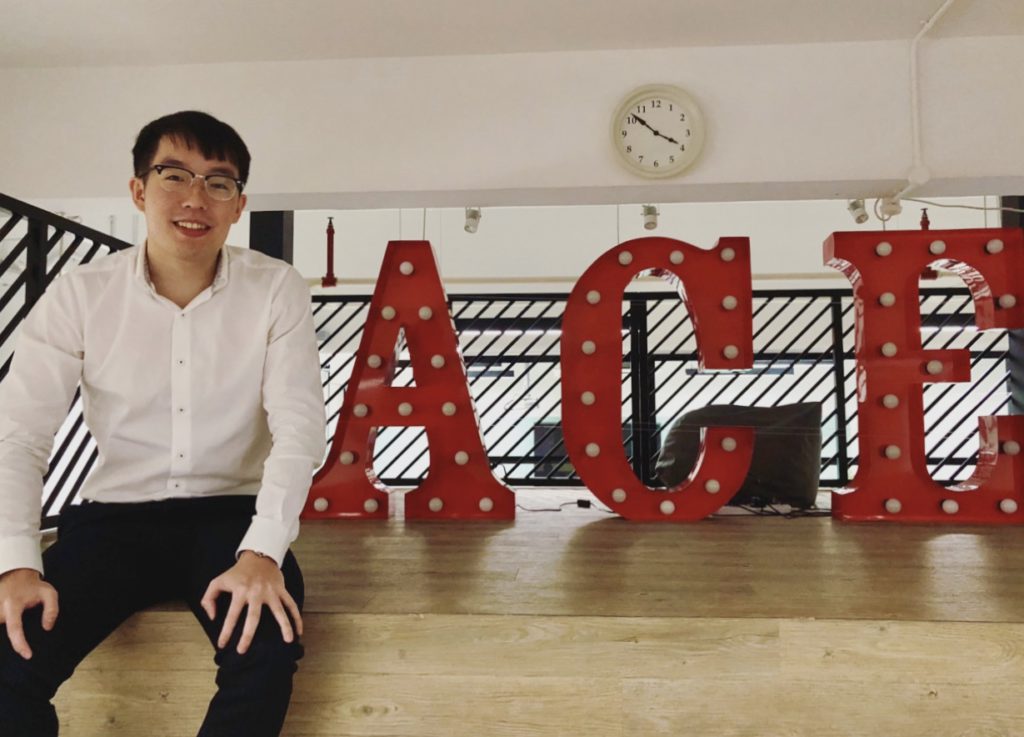 Kr: What are the other major challenges faced by homegrown startups?
JK: One big challenge is having access to global markets. Startups need to be mindful that they need to think regionally and globally. You can't come up with a product or idea that only serves the local market. Ideally, these products need to be scalable.
Funding is another major challenge. We are aware that there are issues such as geopolitical tensions and inflationary pressures that are going to affect startups as VCs become more selective and demanding.
Startups need to be convinced that the idea or product they are building will be able to address pain points and convince their investors that their products are scalable and there is a viable path to profitability.
Kr: Where do you see growth opportunities for local startups in the next five years?
JK: One is in health tech. This is in relation to aging populations, an issue that has been exacerbated by COVID-19, as well as the focus on preventive healthcare.
Sustainability and ESG is another area. There are opportunities for startups to seize ESG opportunities throughout their whole business cycle and value chain, be it in B2B or B2C.
There are also opportunities in scalable digital solutions. We have seen an increase in the usage of digital solutions in many countries, along with a growing trust in these solutions. So I think scalable digital solutions are something that startups can look into, whether in financial services, e-commerce, manufacturing, or other sectors.
Startups have a plethora of issues and pain points to address, and this holds true across all sectors.
Kr: What are some upcoming plans at ACE?
JK: We want to engage more startups to become members. We are also ramping up our engagement with corporates as well as the institutes of higher learning. We also want to go upstream to build a pipeline of talent for Singapore's startup ecosystem. Besides communications and advocacy work, we are also helping to address the talent, market access, and startup funding issues in the ecosystem.
We have plans to deepen the internationalization of homegrown startups. We are working with international partners through the support of Enterprise Singapore and Singapore's Ministry of Trade and Industry, whether through signing MOUs or delegation visits and immersion programs, to help our startups penetrate regional and global markets.
Kr: Any advice to homegrown startup entrepreneurs?
JK: Stay true to your dream. Be resilient and push forward. While startups may face many challenges, it's important for them to not forget the reasons why they started in the first place. And pivot when necessary.