Lestari is an innovation accelerator that identifies game-changing startups in Indonesia to solve future challenges and accelerate positive disruption to society.
KrASIA spoke to Cynthia Krisanti, director of Lestari, who shared her thoughts on the development of Indonesia's startup ecosystem.
This interview has been consolidated and edited for brevity and clarity.
KrASIA (Kr): Tell us more about Lestari and what it does. 
Cynthia Krisanti (CK): Lestari is part of the Pijar Foundation, a non-profit organization that focuses on tackling future problems through three pillars—future policies, future talent, and future innovations.
As part of Pijar's future innovations' pillar, Lestari focuses on developing accelerator programs for early-stage startups in Indonesia. We explore areas that can deliver the strategic objectives of the business partner we're working with.
PLN is the first business partner that we are working with. The accelerator program is called PLN Elevation: Watts Up! Program, which was launched in September 2022. PLN (State Electricity Company) is under the Ministry of State-owned Enterprises, and aims to encourage the younger generation of Indonesians to innovate and create energy solutions for Indonesia.
PLN has an ambitious objective: it plans to achieve net-zero emissions by 2060. For this initiative, which Lestari is collaborating with PLN to achieve, a select group of startups  will embark on a three-month program where they will develop and implement a solution for PLN and its ecosystem.
Under this program, we will pick ten participating startups. At the beginning of the program, we will provide grants valued at a total of IDR 1 billion (USD 65,400) to the top ten startups for their sandbox projects, and an additional IDR 450 million to the top three startups.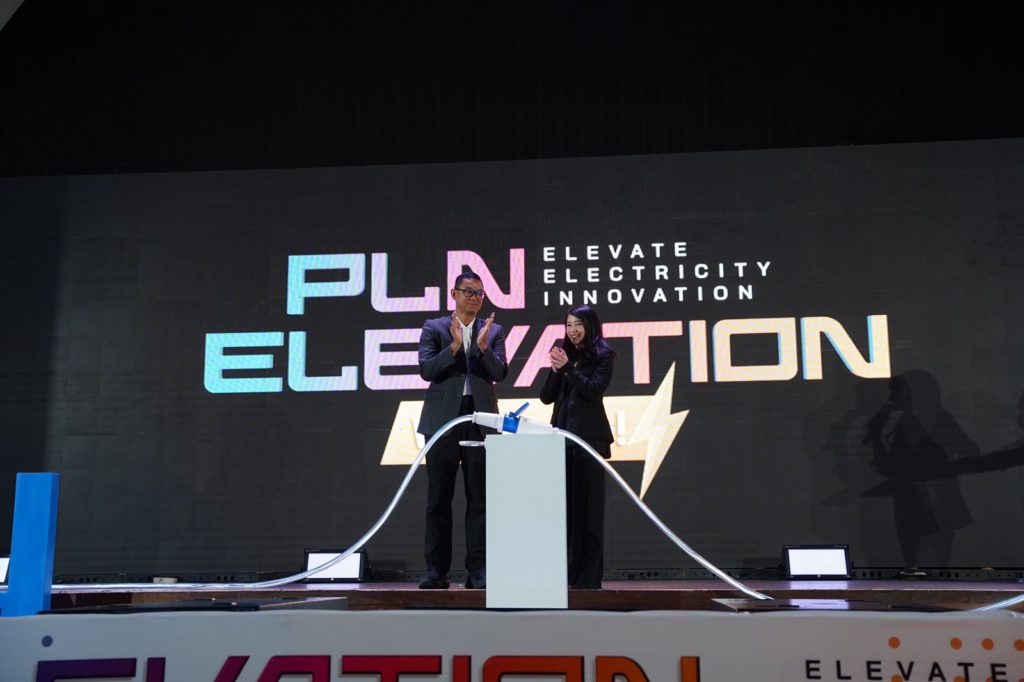 Kr: What are the selection criteria?
CK: We will select startups based on two criteria: area of focus and stage of the startup.
In terms of the focus area, there are a few segments that we're looking at. One is green and renewable energy players. Another is electricity ecosystem startups that help increase electricity-based consumption. These include EV producers that try to help Indonesia transition from fossil fuel consumption to electricity-based consumption. We're also looking at startups that are involved in asset and resource optimization.
Ideally, we prefer startups in a post-revenue stage with proven technology. However, we recognize that the hurdle to develop hardware-based startups is higher, so we're open to accepting startups that are still in the ideation to pre-series A stage, preferably if they have achieved some level of technological readiness.
Kr: What are some interesting innovations that have caught your attention in Indonesia?
CK: There are a couple of startups. One is Powerbrain, an Indonesia-based energy startup that helps enterprises and consumers optimize their energy consumption using data. Another is Spora EV, a startup that can convert a fuel-based vehicle into an EV.
Kr: How do you see the Indonesian startup ecosystem evolving in the near future?
CK: Indonesia's startup scene is shifting its focus from B2C to B2B.
One reason is that B2B startups are generally more efficient in terms of fund usage and equity. Generally, B2B startups can just need to acquire a few strategic customers and can gain traction quickly.
By contrast, B2C firms need to constantly educate their market. Each B2C transaction also needs to keep providing discounts and subsidies. So in this respect, B2B startups are comparatively more efficient, especially in terms of scaling.
Also, from an investor's perspective, B2C is already crowded in many sectors in Indonesia, from food to e-commerce, etc. Naturally, there isn't that much room for new startups to move into these sectors.
Kr: Moving forward, where do you see opportunities for VC investment in Indonesia?
CK: I believe early-stage startups are promising and there are plenty of opportunities in this area. We've seen many startups, which were funded over the past five to ten years, and have now gone big and are in Series B and C funding stages.
Early-stage startups are still attractive, especially those relating to sustainability, such as wind startups.
I'm also expecting more startups to move into tier-2 and tier-3 cities in Indonesia, where they will focus on digitizing traditional industries such as fishing, shrimp farming, agriculture, and poultry farming, which are one of the biggest contributors to Indonesia's GDP. Previously, these sectors haven't been touched by startups and technology. One reason is that their market size is too large for startups to tap into.
Kr: Over the past few years, Indonesian startups have increasingly targeted tier-2 and tier-3 cities. After penetrating these smaller cities, moving forward, how can startups further drive business growth? 
CK: Following the penetration of these markets, startups will need to look at the productivity angle and explore how to generate more revenue from customers.
This means that more tech-based startups such as those involved in IoT in B2B will emerge to help companies operate more efficiently and predictably.
For B2C startups, we'll also see them look for new ways to monetize more, such as cross-selling and upselling their products. These will be the next growth drivers.
Kr: What do you think are some of the biggest challenges faced by accelerators and VCs in Indonesia today?
CK: There are two main issues. One is that Indonesia does not have enough startups. The country has about 2,000 startups; in the US, however, there are more than 70,000 startups. Our country definitely needs more startups.
Another issue is that Indonesia still needs to open market access to foreign investors, as well as develop new channels for domestic investors to enter private markets. Just look at the funding per capita in Indonesia, which is very low at USD 14, compared with Singapore's, which is 100 times more.
Kr: So how can Indonesia create a more robust startup ecosystem to address these issues?
CK: First, we should increase the connectivity of funding between the startup industry and the education sector. We should tap Ph.D. and Masters graduates for their research and skills, and encourage them to create and develop new innovative solutions while securing funding from VCs and investors.
The other thing we can do is boost education standards in the general population. Right now, the tertiary education rate in Indonesia is low at about 17%. Helping more Indonesians access higher education would prove to be very useful in tackling this issue.