Headquartered in Singapore, e-commerce service provider Anchanto today announced raising $4 million in the first round of its ongoing Series C round, led by Telkom Indonesia's corporate investment arm MDI Ventures.
Vaibhav Dabhade, CEO and Founder, Anchanto told KrASIA that the company is looking at raising an overall Series C round of $15 million.
The funds will be used for market outreach and strengthen its presence in Southeast Asia.
Founded in 2011, the company provides customers with Software-as-a-Service products like SelluSeller that allows them to manage their inventory, sync stock count and orders across all online shops in real time and clone catalogues to migrate them from one store to another.
As for generating revenue on a SaaS platform like SelluSeller, solo professionals using it could pay for a less intensive package whereas enterprises and service providers could get a custom quote since they might require a lot more options, aside from those listed.
All customers would be able to list products across marketplaces, sync and clone product catalogues, print labels and shipping invoices, work with shipping providers, and list on Singaporean marketplaces.
Advanced options only included for enterprises or service providers include the ability to integrate external financial tools, getting a dedicated account manager and premium support in case of any issues.
The tech company will also collaborate with Telkom Indonesia, which is one of the largest telecommunications companies in the Southeast Asian country boasting more than 170 million users, to help local small and medium enterprises, including micro companies, and big corporations sell their products online and help them get on the telco's e-commerce fulfilment platform DELON, which stands for "Depo Logistik Online".
"Essentially, we are going to empower Indonesian entrepreneurs to scale their businesses in Southeast Asia's biggest e-commerce market," said Dabhade in a statement.
He added that DELON has fulfilment centres running on Anchanto's warehouse management system. "This is an excellent vote of confidence in our technology, team, vision and strategy from the very users of our software platform," he added.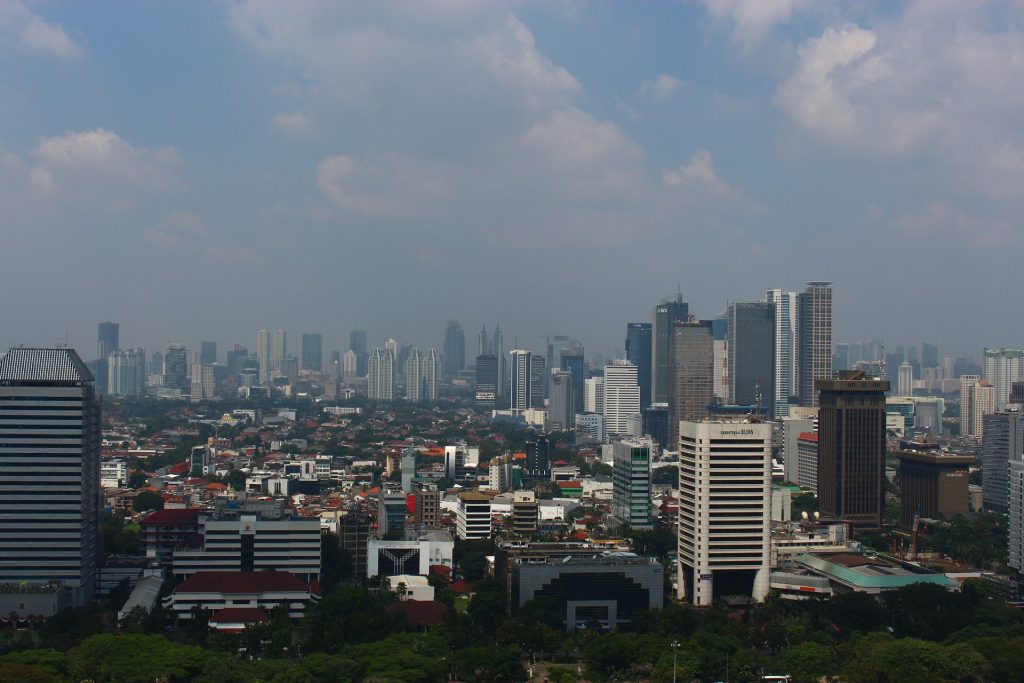 The company also noted that in the last 12 months, sellers in Southeast Asia have processed over 12 million orders amounting to more than $258 million in gross merchandise volume through both its warehouse management platform and SelluSeller, which is a Software-as-a-Service allowing sellers and brands to manage inventory, orders and catalogues over 50 different marketplaces.
It raised its Series B round of funding from Transcosmos Inc Japan and Luxasia Group in May 2017. The amount was not disclosed. Dabhade noted in a report last year that he did not want to share the number as he felt it would put undue pressure on the team. He also added that Transcosmos Inc Japan and Luxasia are both customers of Anchanto, which makes Telkom Indonesia the third customer to invest in its system.
"We can be profitable if we slow down growth investment, at an operational level we are positive. However we decided to set up sales and support teams in Jakarta, Manila, KL and invest more," Dahhade said.
Natal Iman Ginting, Managing Director of Metra Logistics, Telkom Indonesia's logistics business division, said that the group would be using Anchanto's technology to provide online to offline solutions and e-logistics capabilities including cross-border shipments, multi-location warehousing, hyper-localisation that will help firms market their goods globally.
"The investment complements our efforts in [the] e-commerce sector, tackling different market segments of Indonesia's logistics landscape with different approaches," said Nicko Widjaja, CEO and Investment Director, MDI Ventures.
Widjaja added, "Logistic technologies have an enormous potential for improving the e-commerce landscape in Indonesia."
The e-commerce landscape in Indonesia is often looked upon to be the fastest growing and largest market in the whole of Southeast Asia, based on size alone. The logistics market alone in the country, according to one report, is expected to $240 billion by 2021.
Additionally, with companies like Alibaba upping its investment in pan-Asian e-commerce website company Lazada, and JD.com building more warehouses across the Southeast Asian country, it's obvious, too, that Chinese conglomerates that have achieved success are interested in the potential of Indonesia as a new market for them.
Editor: Ben Jiang