Traverse the expanse of rural America far enough, and there may be interesting sights to behold.
Here's one example. Visualize this: flocks of sheep perched on grassy fields, wandering freely in the canopy of thousands of photovoltaic panels that stretch across the sprawling landscape.
This phenomenon is known as solar grazing, and it serves a simple but important purpose. The sheep graze on the weeds that sprout underneath the panels, reducing the risk of fire hazards. This approach is unconventional, but more cost-effective for the photovoltaics companies, while also providing new income avenues for farmers.
Solar grazing falls under the category of agrivoltaics, a practice that involves the use of land for solar energy generation and agriculture concurrently. According to a report from the American Solar Grazing Association, around 5,000 sheep are currently used in the US for solar grazing.
New opportunities thanks to solar grazing
The number of sheepherders in the US has been on a steady decline as lamb consumption has decreased over the past century. This demand sees a resurgence only during annual Islamic and Jewish festivals, leading to a cyclic pattern in sheep raising. Moreover, the influx of Australian sheep as an affordable alternative has further weakened the domestic market, compounding the difficulties faced by American ranchers.
Yet, many ranchers refuse to abandon the practice. They have been involved in herding for a long time, some for generations, each managing thousands of square meters of pasture and maintaining traditions inherited from their forebears. For this reason, they continue to seek a living in this challenging industry with low profit margins.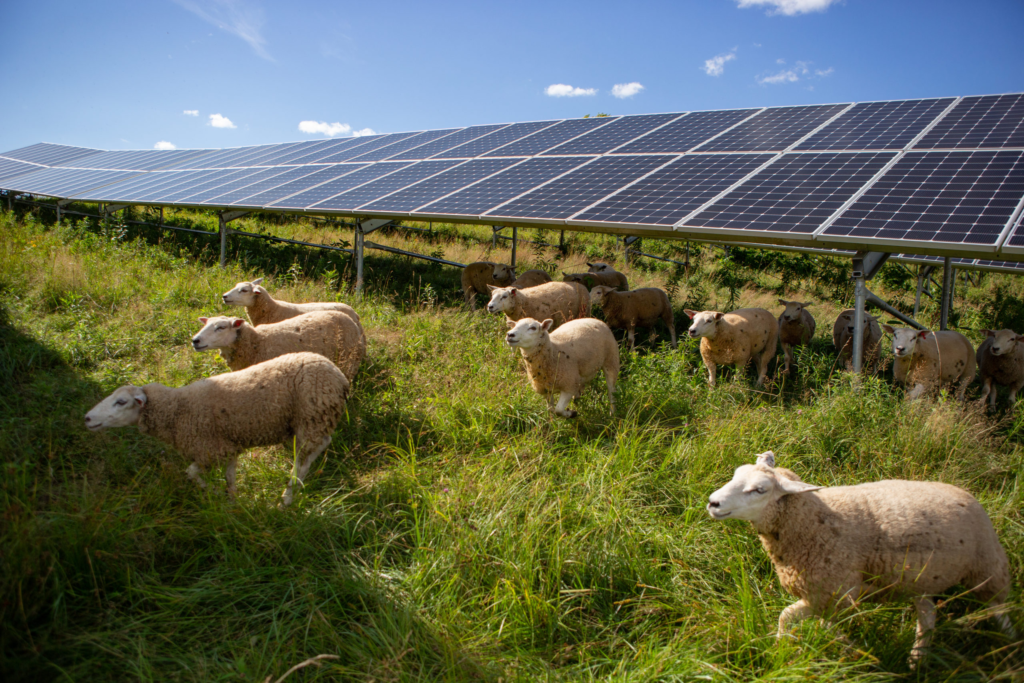 Solar grazing has emerged as a saving grace for these ranchers. During periods when lamb consumption wanes, they can supplement their income through agreements with solar companies. These firms pay them between USD 250–750 per acre annually for solar panel installation, providing a significant revenue source. In time, ranchers also hope to benefit from the transaction of carbon credits when the carbon trading market has sufficiently developed.
What makes solar grazing in the US unique is its reliance on civil autonomous associations. The American Solar Grazing Association, established by ranchers in 2018, stands out as a key example. The association not only fosters collaboration between ranchers and solar companies, but symbolizes the development of solar grazing as a trend towards sustainability, economic resilience, and innovative land use that could reshape the agricultural landscape for years to come.
Solar agriculture paints a mixed picture in China
China's approach to agrivoltaics differs significantly from the grassroots-driven solar grazing model employed by the US.
In China, government-led initiatives, often aligned with poverty alleviation goals, drive the movement. A key distinction lies in land ownership. Since land is collectively owned in China, farmers rarely negotiate directly with companies. Instead, the local government takes the reins, particularly in projects aimed at poverty reduction. According to data from the Zhongli Wannong Agricultural Photovoltaic Project, around 2,300 impoverished villages across China had adopted agrivoltaic projects by 2021.
Agrivoltaic projects not only protect farmland but also align with China's dual carbon goal of peaking carbon dioxide emissions by 2030 and achieving carbon neutrality by 2060. This has piqued the interest of state governments and led to the implementation of agrivoltaic projects in regions such as Xinjiang, Inner Mongolia, Henan, and Shandong.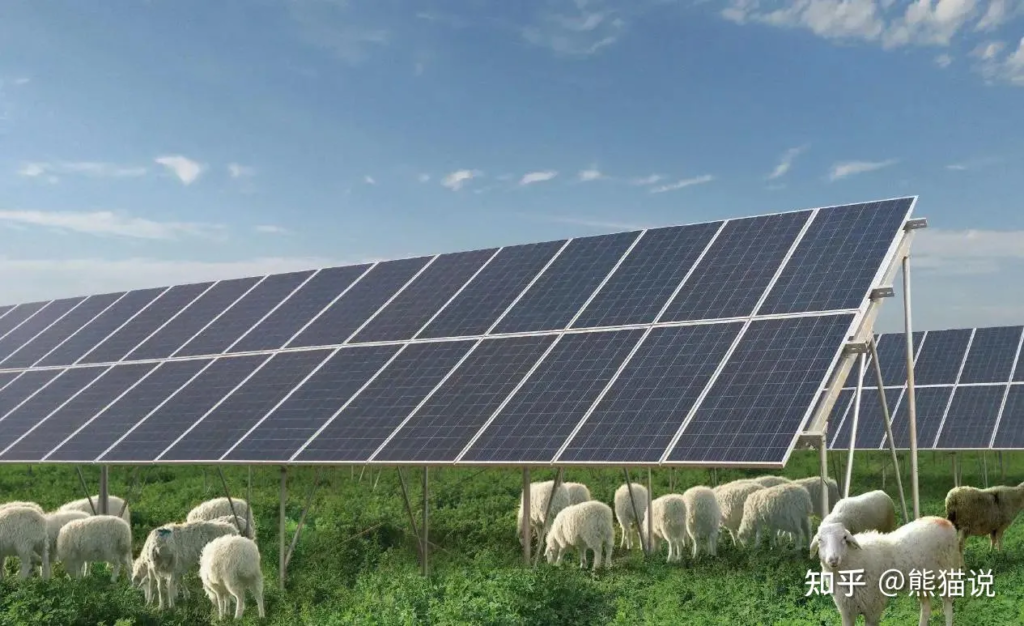 The Chinese government has also enforced regulations that prevent the use of agricultural land for solar power generation. Instead, the focus shifts towards cultivating such stations in arid regions or wastelands.
The results, however, have been mixed. Success stories do exist, such as the partnership between Ma'anshan City and China General Nuclear Power Group to create a solar fish farm, which yielded around RMB 4.2 million (USD 580,000) in annual revenue. Other projects, like those in Shijiazhuang involving unauthorized land use, have sparked controversies, raising concerns about the lack of regulatory oversight.
For companies, the initial investment to build a 500-square-meter solar greenhouse is over RMB 100,000 (USD 13,880), but because domestic subsidies for solar power have been reduced, and the income is uncertain, commercial companies are less willing to participate in these projects.
As of 2023, solar farms in the US have expanded to a capacity of 54.5 gigawatts, though projections for 2040 indicate the need to curtail arable land by 18.4 million acres—an area akin to an entire state.
While solar energy stands as a beacon of hope in the drive towards carbon neutrality and decarbonization, various issues, encompassing regulations and profitability, require resolution to fully harness its potential.