Society Pass is a data-driven loyalty program platform founded in Vietnam. It offers a crucial service to online retailers that operate in the country. In July, the firm filed a prospectus with the US Securities and Exchange Commission for an initial public offering on the Nasdaq. Society Pass plans to plans to raise USD 30 million via its IPO, according to its latest amended prospectus submitted on October 4.
If Society Pass does gain a ticker symbol in New York, it may become the first Vietnamese e-commerce firm to go public in the US. In Vietnam's competitive e-commerce landscape, Society Pass remains unprofitable, but has been opening new channels of revenue since February, after it acquired Leflair, a marketplace for premium goods that went bust in 2020.
LeFlair reportedly filed for bankruptcy in May 2020 after shutting down its business, per Nikkei Asia. Pierre Antoine Brun, who was a co-founder and the former chief operating officer of the Ho Chi Minh City-based company, said in a meeting held in March last year that the firm owed USD 2 million to over 500 suppliers, but it had less than USD 50,000 in cash at the time, per a report by VNExpress.
Even though LeFlair was in a dire situation, Society Pass founder and CEO Dennis Nguyen said the acquisition was "a no-brainer," because it used to generate over USD 10 million in sales and was ranked as one of the five largest e-commerce platforms in Vietnam.
"The foundation is already set," Nguyen told KrASIA. "It was a very long and tedious six months during which we rebuilt the business model. We rebuilt the platform, technology, and list of suppliers and brands, as well as hired new people." The CEO added that the re-launch has been a "resounding success."
LeFlair has amassed over 1.5 million users and more than 3,500 merchants and brands since its inception, but Vietnam's deadly fourth wave of COVID-19 infections has persisted since mid-April and is a roadblock for the sales portal.
"The government only allows deliveries for food [and essential goods]. There's a huge backlog of orders per the government's directives, but we will slowly but surely pare down the order backlog, and we will deliver all of our goods to our customers," said Nguyen. "In spite of everything, [with consumers] knowing that things can't be delivered until the lockdown is done, our order numbers have gone through the roof."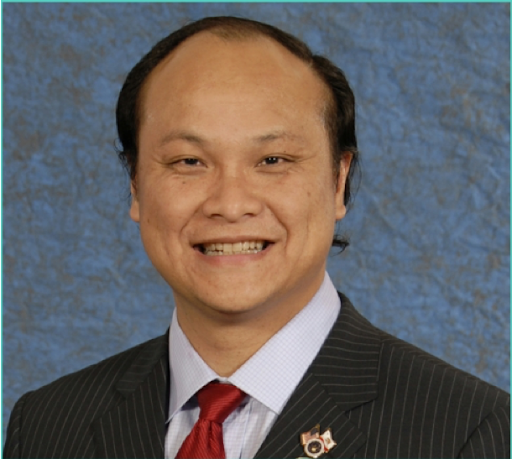 Vietnam's e-commerce market is cutthroat, with notable players including Shopee, Lazada, Tiki, and Sendo all in the fray. E-commerce sales in the country are set to jump by 370% from USD 12 billion to USD 56 billion by 2026, according to the 2021 Digital Consumer Report published by Facebook and Bain & Company.
But Nguyen remains unfazed by the competition. He said Society Pass differentiates itself by selling to the market's premium segment. "We approach branded goods which Vietnamese consumers are unable to access locally, except if they go to Hong Kong or Singapore," he added.
Society Pass' recent ventures in e-commerce may be a way to improve its financial state. Founded in 2019, the company has not attained profitability. It logged USD 52,453 in total revenue in 2020, racking up USD 3.8 million in net losses. Since then, the company has gone deeper into the red at an even faster pace. It accumulated a net loss of USD 2.8 million in just the first three months of 2021.
Currently, Society Pass runs SoPa.asia, which offers online food ordering and a rewards scheme, as well as Hottab, a point-of-sale (POS) service provider for businesses. So far, its loyalty app and POS services have been used by over 100,000 people and 3,500 merchants. "We are creating Southeast Asia's first open-loop loyalty system. That's the unique proposition that we are offering to the market in Southeast Asia," said Nguyen.
"We aim to be profitable as quickly as we can. The business model has been laid out. It takes a little bit of time and traction to get to profitability," he said, adding that Society Pass is actively looking to expand into other markets in Southeast Asia, principally the Philippines and Indonesia, after its IPO.