A decade ago, Alibaba (NYSE: BABA; HKEX: 9988) marketed November 11, or Singles' Day, as a 24-hour shopping festival where people could use retail therapy to heal the pain of lacking a significant other. But Double 11, as it is also called in China, has evolved since then, becoming the world's largest e-commerce event.
This year's shopping season kicked off earlier than ever before, as presales began on October 21. On November 1, the first official day of Double 11, Alibaba already reported sizeable sales results, with 100 brands, including Xiaomi, Huawei, Adidas, Nike, and local cosmetic brand Perfect Diary, achieving gross merchandise volume (GMV) above RMB 100 million (USD 15 million) in just under two hours.
On Wednesday, after the first ten days of this year's extended Singles' Day shopping festival, Alibaba reported over RMB 372.3 billion (USD 56.4 billion) in sales, smashing last year's record of USD 38 billion in sales, also dwarfing last's year Black Friday and Cyber Monday's combined USD 16.8 billion. Still, Alibaba has designs to draw even more transactions and wants to lure more consumers across the world to log onto its platforms to shop.
For instance, the firm's international arm, AliExpress, has been sending out vouchers worth millions of dollars to consumers during the Singles' Day shopping season, an Alibaba spokesperson told KrASIA.

Appeal for overseas customers
The number of brands and merchants that participate in AliExpress's sales has grown by 300%, while the company has upgraded its logistics services to ensure "ten-day cross-border delivery," according to Alibaba.
Alibaba also expects to popularize e-commerce livestreaming in other regions around the world after the format proved to be effective in China. Over the past year, GMV generated through livestreaming on AliExpress has grown ten times over the prior year, the company said, without disclosing specific figures.
AliExpress has introduced real-time translations for livestreams, supporting languages such as English, Russian, Spanish, and French, in a move to help merchants and livestreamers reach customers around the globe.
On Lazada, Alibaba's e-commerce platform for Southeast Asia, more than 350,000 merchants will take part in their own Double 11 event. To engage consumers, Lazada has formulated a "retailtainment" campaign, weaving elements of entertainment into the shopping experience. Lazada's customers can earn virtual money through games to spend on orders on the platform. Lazada will also hold Super Show, a star-studded gala that will be livestreamed on Lazada's app and local TV channels on the eve of Double 11.
"Alibaba's Double 11 has become bigger and more accepted in Southeast Asia," said Ashley Galina Dudarenok, founder of Alarice, a Hong Kong-based digital marketing agency with a focus on Chinese social media.
"Consumers are actually waiting for this festival. They understand what consumers want in China, and they believe that Southeast Asia has very similar consumer profiles—young people that are at first hunting for discounts, then hunting for personal products," Galina Dudarenok added.
Some Southeast Asian consumers also access Alibaba's China-based platforms such as Taobao for the best bargains. "I bought some backpacks and a pillow on Taobao. It was my second time shopping during Double 11 on Taobao. It's slightly cheaper. Overall, I paid around RMB 300 [USD 45] so far," said Gladys Leong Yi Shuang, a 23-year-old management associate based in Singapore.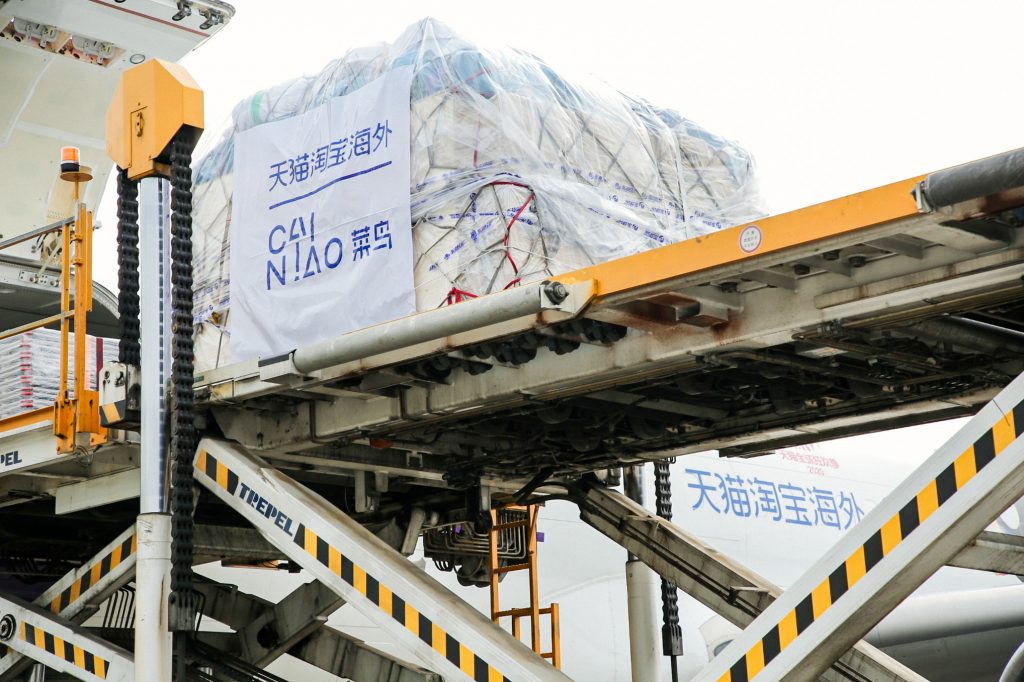 Alibaba's footprint expands
Alibaba's Chinese marketplaces remain popular for millions of overseas Chinese who are after cheap goods and local products from China. "I just placed a batch of orders from Taobao, AliExpress, and ​1688.com [Alibaba's wholesale marketplace], which in total weigh around 60 kilograms, slightly before Double 11," said Louisa Zhou, a PhD student in Boston, to KrASIA.
For her, shopping on China-targeted platforms is a habit due to the lower prices compared to where she lives, as well as the wealth of options. She shops for furniture, books, and food items from Taobao, although the platform is not as popular yet among people in the United States, she explained.
"I don't think Alibaba's Double 11 is as influential as Black Friday here in the US. Still, a lot of people don't know what that is, and sellers rarely provide direct shipping," she said. Zhou explained that her purchases are still good deals even when shipping fees could cost as much as her orders.
Alibaba told KrASIA that between November 1 and 3, more than 7 million consumers in over 200 countries and regions outside mainland China bought items on Tmall.
"Overseas consumers' awareness and willingness to participate in Singles' Day vary by country," said Wang Xiaofeng, senior analyst at market research company Forrester. "In Southeast Asia, consumers are well aware and more actively participating in marketplaces like Lazada and Shopee's Singles' Day promotions. But compared to Chinese consumers, they'd prefer simpler promotion schemes. While in markets like Australia, the US, and Europe, consumers are less aware, and retailers aren't as active either."
There are large opportunities for Chinese cross-border e-commerce platforms to enter overseas markets, according to an Alibaba spokesperson. "Demand for Chinese goods from overseas consumers will continue to rise for some time to come because of the early rebound from the COVID-19 pandemic and strong supply chain."
Market watchers see Double 11 as a barometer for Alibaba's business. Last week, the company posted revenues of USD 22 billion for the third quarter, a 30% increase from the same quarter in 2019.