The automotive industry has long been a demonstrative sector for advanced technologies, where mechanical engineering is blended with electronics and even computing, all working safely in tandem. Now, integrated circuits are essential for smart cockpits, assisted driving features, and infotainment consoles. Some of the world's largest tech giants, like Google, Apple, Tencent, and Huawei, have started to pour significant resources into smart electric vehicle production.
But as the auto industry confronts the global chip shortage, Chinese EV makers like Nio have been forced to temporarily halt production, creating swelling demand for domestically produced auto semiconductors. Some entrepreneurs, like Wang Kai, have stepped up to fill this void. Wang founded SiEngine in September 2018 with funding from Geely-owned EcarX and Arm China to develop chips for smart vehicles, specifically for uses in smart cockpits as well as autonomous and assisted driving capabilities.
Building chips for smart cockpits
SiEngine's 7nm system-on-a-chip (SoC) will be produced by leading global foundry TSMC by the end of 2022 to be used in intelligent cockpits. Currently, the 7nm chip market is dominated by established international companies like Nvidia, Qualcomm, and Samsung.
"Smart cockpits have made cars more and more like mobile phones. People can use navigation, play music, search for information, and use other functions just by giving instructions to the car. In the future, it is also possible to add the use of video entertainment and gaming to the smart cockpit," SiEngine CEO Wang Kai said.
The enhanced intelligence and connectivity of modern cars means that vehicles now have higher computing requirements. "In 2019, after thorough market analysis, we determined that the smart cockpit market will be worth at least USD 100 billion in the future, and smart cars will gradually replace traditional cars," Wang said.
While the goal for smart cockpit chips is high performance, power consumption and safety must be taken into account, according to Wang. "In order for products to have long-term viability and profitability, we must focus on quality. We aim to make the best chips, and our goal is to benchmark ourselves against leading global competitors," he said.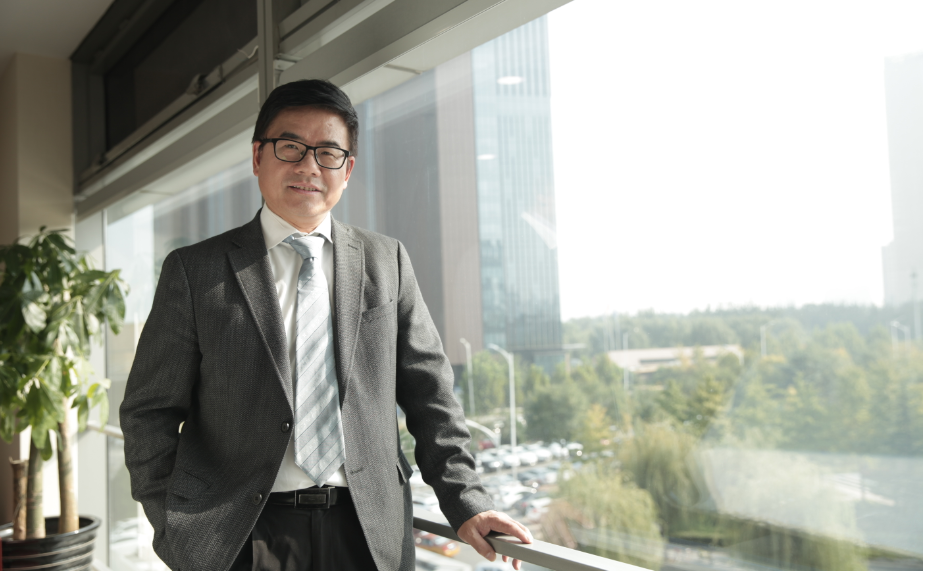 Broader auto industry applications
Wang boasts over 25 years of experience in the semiconductor field having worked as an executive at Freescale and Broadcom. Over 85% of SiEngine's headcount is related to research and development. Wang said his company's ability to integrate its technical solutions in various application scenarios is crucial. The company has gained valuable industry experience by collaborating with its investor and first customer, Geely, one of China's largest automakers.
"The smart cockpit chip is just the starting point for SiEngine. I hope that we can expand to produce more types of chips in the future and become a comprehensive solution provider for automotive chips," Wang said. SiEngine plans to release its first autonomous driving chip, the AD1000, by 2024. It will be able to power Level 3+ autonomous driving.
"SiEngine has a strong technical foundation in 7nm chip design, a management team with deep industry experience, and support from the likes of TSMC and Geely," said Wang Yifei, senior vice president at Index Capital, a fund currently participating in SiEngine's ongoing financing round.


KrASIA Connection features translated and adapted content published by 36Kr. This article was originally written by 36Kr VClub.