Shopee's rollercoaster journey continues as it grapples with challenges both internal and external. After establishing its dominance in Southeast Asia, expanding globally, and then making a swift exit, the company finds itself caught in a growth slump following a tumultuous 2022.
The recent earnings report from Shopee's parent company, Sea Group, revealed lackluster results for Q2 2023, with revenue and growth falling below market expectations. Sea Group's total revenue of USD 3.1 billion fell short of market expectations (USD 3.2 billion). While it drew a net profit of around USD 510 million, its year-on-year growth rate stagnated at 5%, causing a 29% dip in its stock price, wiping out nearly USD 10 billion in its market value.
Shopee, contributing two-thirds to the group's revenue, pulled in USD 2.1 billion this quarter. However, growth dwindled to a record low of 20.6%, a far cry from Alibaba International Digital Commerce Group's 25% Q2 revenue growth.
Shopee's revenue can be broken down into two components: core marketplace revenue including transaction-based fees and advertising revenues, and revenue from value-added services such as related to logistics.
While Sea Group has stopped reporting Shopee's gross merchandise value (GMV) as of Q1 2023, it reported an increase in advertisement uptake by sellers and commission rates. Analyzed alongside Shopee's 10% increase in total order volume compared to the previous quarter, Momentum Works predicts that Shopee's GMV growth for Q2 2023 is lower than its revenue growth rate of 5%.
Prior to the first quarter of 2022, Shopee was recording losses of around USD 810 million from logistics and marketing expenses, and it wasn't until the second half of 2022 that it began to turn losses into profits.
Short-term gain, long-term pain
Over the past three years, Shopee has been grappling with longstanding issues tied to its low-price strategy and external competition. Its early strategy of prioritizing low prices and high traffic attracted sellers with enticing offers, resulting in intense price competition. This approach allowed users to snag bargain-priced items and benefited new users with various discount coupons.
In addition, Shopee pursued aggressive marketing endeavors. It appointed the South Korean girl group Blackpink as its regional brand ambassador in 2018. While the move had promising potential given Blackpink's immense popularity in Southeast Asia, the situation was overshadowed by a controversy that arose in the Philippines, wherein accusations surfaced that Shopee Philippines had potentially altered the contest mechanics for a Blackpink meet-and-greet ticket giveaway, and other instances where certain winners had their tickets invalidated.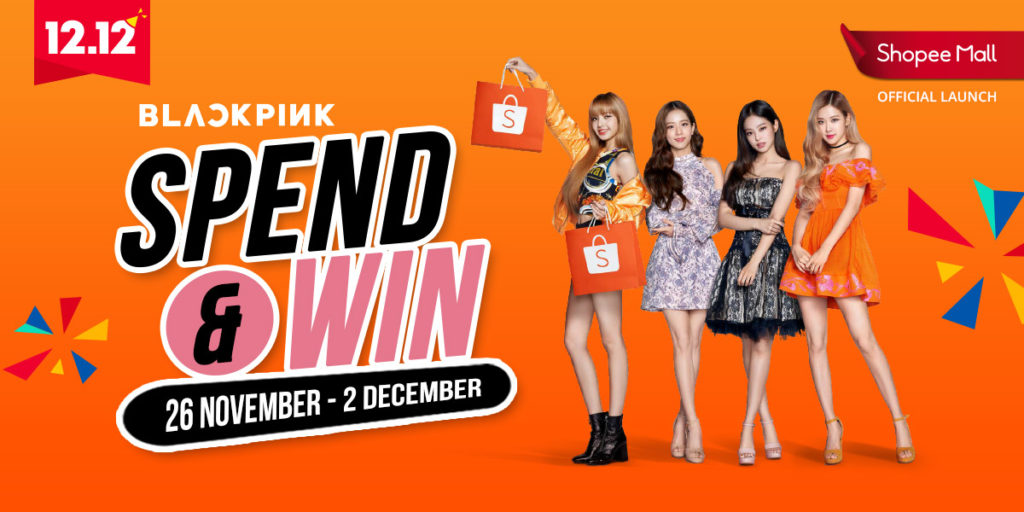 2019 saw Shopee announce international soccer star Cristiano Ronaldo as its global ambassador. This move may have been instrumental in doubling Shopee's gross orders to USD 321 million and more than tripling its e-commerce sales to USD 230 million in the same year.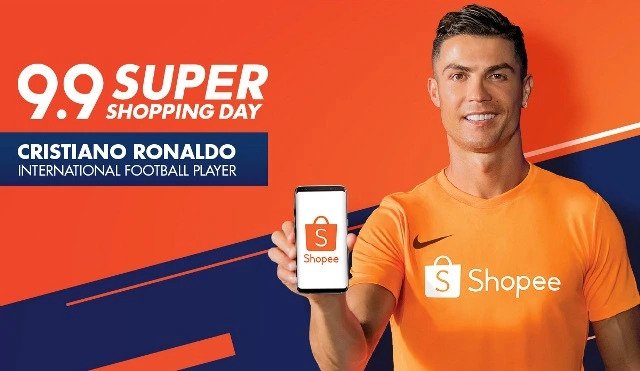 While such capital-intensive strategies fueled Shopee's year-on-year GMV growth in 2019 and 2020, including a doubling in 2020, the brand found them less effective in achieving sustainable profitability. Prior to 2019, Shopee's gross profit margin remained negative, only briefly turning slightly positive at 0.6% in Q4 2019, while recording a total EBITDA loss of USD 1 billion for the year.
Compared to similar low-price e-commerce platforms like Pinduoduo, Shopee's sustained losses and meager gross profit margins stand in stark contrast to Pinduoduo's impressive 81% gross profit margin in Q4 2019.
Unsuccessful overseas expansions
Sea Group's difficulties compounded when TikTok entered the Indonesian market in 2021, narrowing Shopee's growth prospects. Sea Group's market value further lost another 11.4% when Tencent divested its Class A shares in 2022.
To counter its dwindling growth, Shopee expanded aggressively in 2021, rapidly deploying in various international markets such as France, Mexico, and India.
But Shopee encountered numerous setbacks while expanding into new markets. In March 2022, Shopee announced its withdrawal from France, before it withdrew from Argentina, Mexico, and Colombia in September of the same year. In January earlier this year, Shopee closed its operations in Poland, representing the marketplace's complete withdrawal from the European market, leaving Brazil as the only non-Asian market where it remains operational.
Closer to home, Shopee struggled to replicate its success in Southeast Asia within the Indian market, eventually opting to exit India "in view of global market uncertainties". In 2022, Free Fire, a popular mobile battle royale game created by Sea Group subsidiary Garena, faced a ban in India due to geopolitical tensions with China. Interestingly, this ban occurred despite Shopee's predominant affiliation with China through its principal investor, the Chinese conglomerate Tencent. Shortly after, Shopee shut down its operations and laid off 300 staff members in India, although it later stated that this decision was not linked with the Free Fire ban.
Mishandled layoffs add salt to the wound
While seeking growth in overseas markets, Shopee also attempted to reduce costs internally. In 2022, Shopee carried out three waves of layoffs, affecting more than 7.000 employees across all of its business lines.
Due to the abrupt nature and mishandling of these layoffs, Shopee faced negative public opinion. Moreover, many employees who had received offers from Shopee's Singapore office subsequently reported that they received notifications of their contracts being rescinded, some as soon as their flights had landed, with no recourse. A number of these employees had already resigned from their existing positions and terminated housing arrangements at home.
Shopee is continuing to lay off staff in 2023, evidenced by job reductions within its Indonesian e-commerce division.
Monetization efforts to boost market confidence
In response to its losses, Shopee began targeting sellers. Since January 2022, Shopee China has adjusted its commission rate to 6%, up from the previous range of 5–6%. In addition, new sellers can no longer transact without commissions, according to new policies introduced by Shopee. In 2023, Shopee also raised its commission rates for Brazil to 18%.
By bumping up commissions and its advertising fees, Shopee's revenue grew significantly by 54%, reaching USD 1.1 billion in Q4 2022, allowing it to achieve its first quarterly profit six years after its establishment. This also marked the first time the Sea Group reported a net positive profit.
In July of this year, Shopee also launched its end-to-end service model in China. Under this new service model, participating sellers are only responsible for product development, sending goods to Shopee's consolidation warehouses, and providing pricing information to Shopee. The platform handles all other aspects, including operations, warehousing, logistics, customs clearance, payment, and after-sales, removing barriers to international expansion for Chinese sellers.
This new model will test the platform's operational, logistical, and financial capabilities. Whether Shopee can escape its sluggish growth through this new business model remains to be seen.