Singapore-headquartered Shopee has expanded its operations to France by launching a localized e-shopping platform under the same name, marking the company's latest move in Europe.
In France, Shopee will compete against global players such as Amazon, AliExpress, and local shopping portal Cdiscount. Shopee started its European expansion in Poland in early September, when it launched a localized website and mobile app. Earlier this month, the company also entered Spain with a Spanish version of its marketplace.
Shopee's websites targeting European countries look identical to the Shopee platform available in Southeast Asian countries. Localized online marketplaces also offer similar categories of goods such as fashionwear, mobile phones and gadgets, home appliances, games, and consoles. Shopee partners with Stripe for online payment processing in Europe.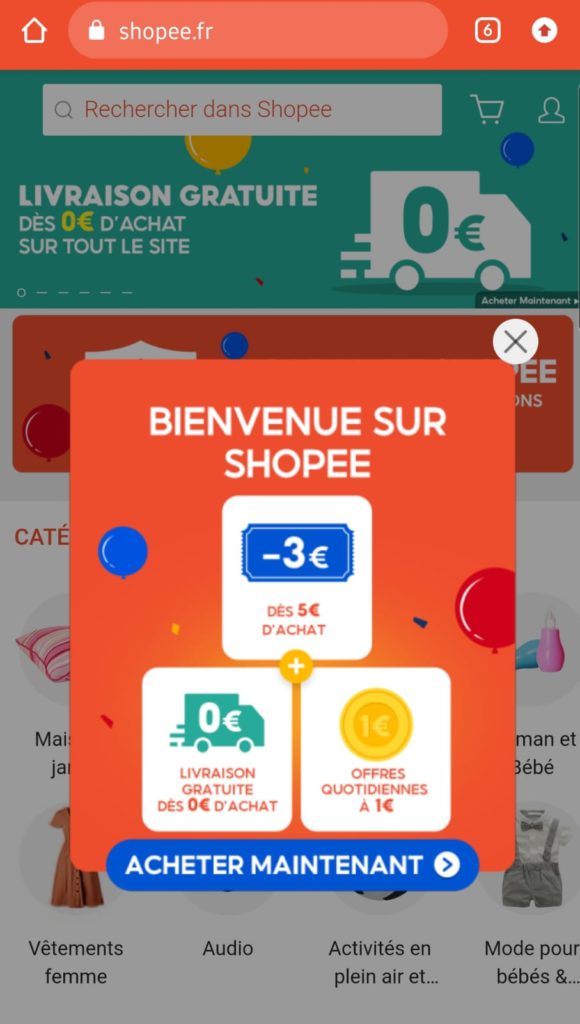 With over 343 million monthly visitors, Shopee, the e-commerce arm of tech conglomerate Sea Group, is currently the largest online marketplace in Southeast Asia. So far, the company's ambitions to conquer the western world are going well.
Shopee is already the top shopping app in Poland and Spain among Android users as of October 19, according to app analytics site App Annie. In Spain, Shopee outperformed global platforms like Shein, Amazon, and AliExpress. In Poland, it has beaten local e-commerce platforms such as Allegro.
Europe sounds like a promising market for any internet company, thanks to its stable political and economic environment, combined with high internet and smartphone penetration. The region's e-commerce sector is also expected to grow fast.
France's e-commerce market was valued at EUR 103.4 billion (USD 120.5 billion) in 2019 and is set to rise at a compound annual growth rate of 10.4% by 2023, according to JP Morgan. Spain's e-commerce sector, valued at EUR 42.4 billion (USD 49.4 billion) in 2019, is predicted to grow by 12.6% by 2023. At the same time, Poland's e-commerce value is set to rise at a compound annual growth rate of 10.6% from 2019 to 2023.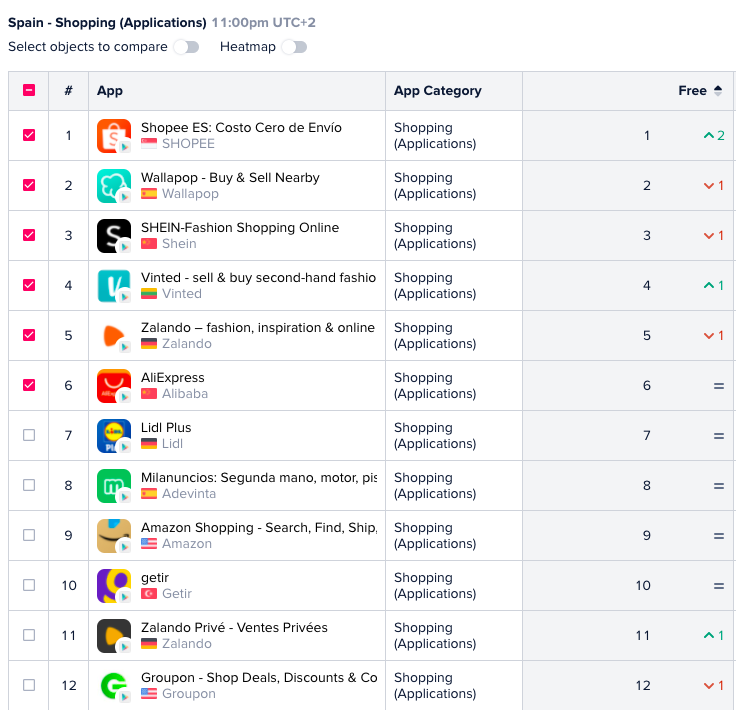 Among these three nations, France has the highest e-commerce penetration, with online sales accounting for 9.1% of overall retail sales between 2019 and 2020. In all, 67% of French residents have shopped online at least once, JP Morgan highlights. Online shopping contributed to 6.7% of all retail sales in Spain, with 47% of Spaniards having bought goods online at least once. In Poland, only eight out of 100 retail transactions were made through e-commerce platforms in the same period, signaling a massive opportunity for new online marketplaces like Shopee.
The e-commerce company is also growing aggressively in Latin America. Shopee has gained a strong presence in Brazil since launching local operations in 2019. Currently, it is expanding to other countries in the region, including Mexico, Chile, and Colombia.
Shopee is also reportedly planning to expand to India, where it is currently ramping up hiring in the country.