Lazada's average quarterly visits declined 12% compared to the previous quarter, according to data compiled by iPrice's The Map of E-Commerce based on app analytics firm App Annie and other sources.
This drop in visits to its desktop and mobile web pages allowed Lazada's regional competitor Shopee to overtake Lazada, becoming the most-visited platform in Southeast Asia in Q1 2019. According to iPrice, Shopee's surge was primarily driven by increased visits from Indonesia and Thailand.
Other e-commerce platforms like Tokopedia and Bukalapak, which only serve Indonesia, saw visits declining from Q4 2018 to Q1 2019.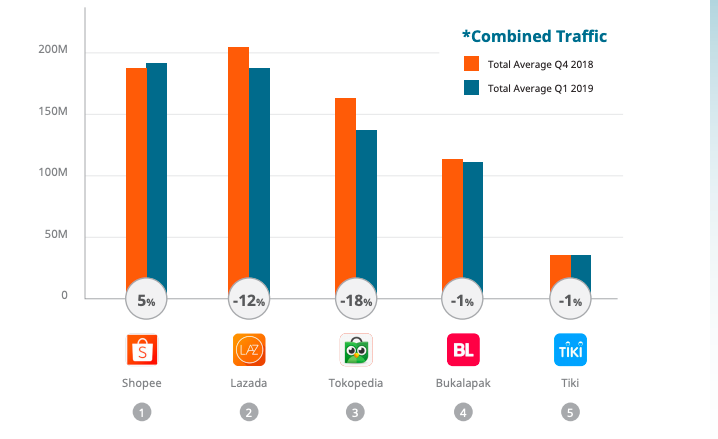 Despite the overall decline in average visits that quarter, Lazada was the most visited e-commerce platform in the Philippines, Thailand, Malaysia, and Singapore, according to iPrice.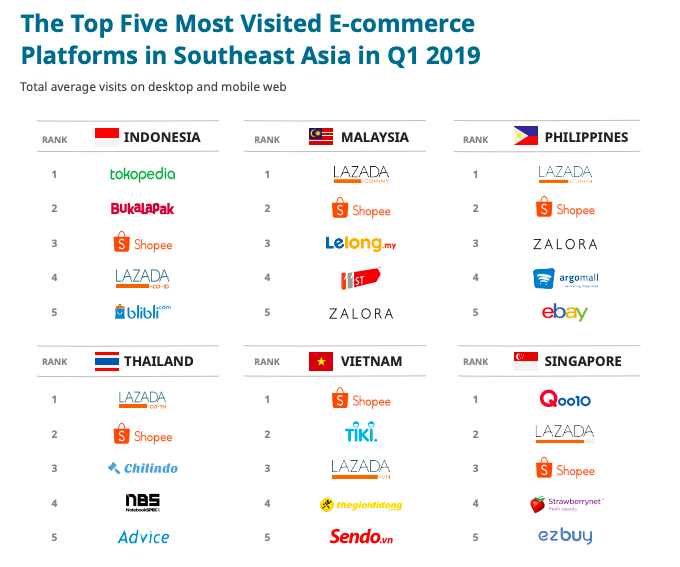 Visitor numbers tend to correlate to some degree with a company's marketing spend, so it's not an ideal indicator to gauge the performance of a platform in terms of sales.
For example, e-commerce companies tend to run large marketing campaigns in Q4 of each year to attract customers to the Single's Day shopping festival which takes place in November, but the extra high traffic during this time does not guarantee an equally high amount of transactions.
Monthly active users (MAU) is a slightly more meaningful metric because it measures the actual activity of users in an app. By MAU, Lazada leads in the Philippines, Malaysia, Thailand, and Singapore.
In Indonesia, Tokopedia had the highest average MAU, while Shopee outflanks Lazada in Vietnam.
Looking at traffic data and MAU grants only a superficial view of a company's performance. In the case of Southeast Asia, the figures show a very tight and undecided race.
What can be said is that Shopee has proven that it's playing in the top league of e-commerce in Southeast Asia despite coming to the market much later than competitors like Lazada and Tokopedia.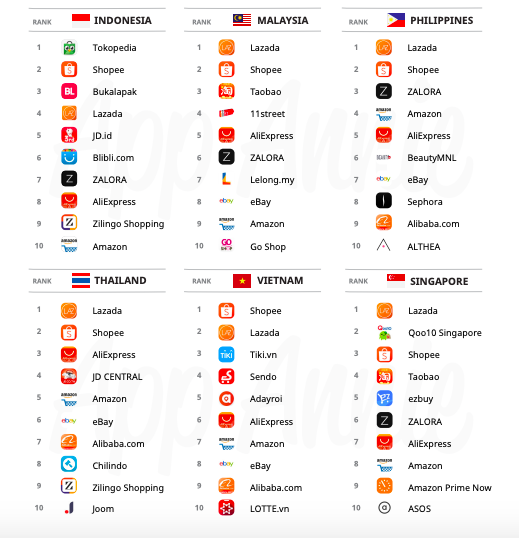 Editor: Nadine Freischlad