Singapore-based life sciences technology conglomerate Esco Group announced last Friday that it will be investing 100 million RMB ($15 million) into opening a new innovation centre in Jiangsu, China, to capture China's healthcare sector boom.
Covering 20,000 square metres, the new unit is scheduled to be completed by late-2019. It will run as both a manufacturing facility and incubator for Chinese startups in the biomedical field.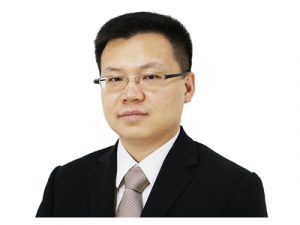 Esco Group CEO Lin Xiang Qian noted in a statement that the Chinese market is one of the company's "core focus growth areas". He also added that the firm's partnerships with local companies will help it gain fresh insights into the market.
Becoming a strong global market player has always been on the mind of Esco Group. Currently, Esco manages over 30 companies, including Esco X Ventures, a technology investment and creation arm with offices in Beijing and Singapore. It also runs a number of plants around the world, with its mother plant in Bintan, Indonesia, and others across the US and Europe.
Esco X Ventures, which was started in 2014, has either started or invested in a number of biomedical startups, including Carmentix, a preterm birth company identifying biomarkers that predict the risks of going into early labour.
Carmentix also recently announced a research collaboration with The University of Melbourne, The Chinese University Hong Kong and The Henan Province People's Hospital for a clinical study to validate its prognostic tool for predicting going into early labour.
In an opinion piece for Business Times in January this year, Lin wrote that Singapore has achieved a lot in the eyes of the global scientific community despite its size, but warned that "with the rise of China, Singapore's role as an unrivalled Asian hub is changing rapidly".
He further advised that in order to grow a locally-developed life sciences industry that can compete on the global front, Singapore companies will need to identify the "niches" that it can "fill and potentially develop into the next billion-dollar enterprise", and analyse the following: a "broader landscape spanning categories such as drugs, devices, diagnostics, life science tools and healthcare IT; the dynamics of major healthcare systems such as the US and China; and the nature of large and emerging enterprises in both of these markets."
While the US healthcare market might be the world's largest, he noted, its Chinese counterpart is the fastest growing.
"As Chinese patients are used to paying out-of-pocket for innovative treatments and diagnostics, innovative medical devices and diagnostics face [fewer] reimbursement challenges in the Chinese market. China now has the most dynamic SME and startup life sciences sector in Asia, benefiting from a large and fast-growing domestic market and supported by a wide availability of debt and equity instruments, including venture capital (VC)," Lin wrote.
China's booming healthcare sector also sees Chinese enterprises investing globally. In a white paper published by PWC, the research firm noted that most Chinese firms still look at North America and Europe as their "primary investment destinations" for medical-related mergers and acquisitions while a small group is making deals in the Asia Pacific region, including Singapore.