This story is the second part of a two-part series discussing Nio's self-rescue plans aimed at preventing another cyclical crisis. The first part delves into Nio's failure to capitalize on the promising start it achieved with its ET5 electric vehicle model. Read it here.
At the end of last year, Li was believed to have received a market plan for the following year from Europe, with one of the goals being to sell tens of thousands of vehicles. This was denied by Nio when 36Kr reached out for verification. Nonetheless, during the same period, Nio also sent a sales forecast for 2023 to the supply chain, which included a target of over 400,000 units.
2023 is only the second year since Nio made a foray into the European market, which made the annual sales target look overly ambitious. Employees who are privy of Nio's operations in Europe said that, until recently,  the company's monthly sales in the continent, including rentals and sales, were only in the hundreds.
It is unclear where the goal originated from, but shortly after, Nio apparently shelved this ambitious plan. Earlier this year, the sales forecast sent to the supply chain was revised with a new target that was almost halved to about 240,000 units.
Such fluctuating forecasts can challenge the confidence of the supply chain but can also offer quick damage control. However, once a target has been set, it can start to erode resources and become difficult to retract.
Infinite ambitions, limited resources
In 2019, Nio's vice president of battery R&D proposed a battery upgrade plan that entailed the development of a battery pack with a storage capacity of 125-kilowatt-hour (kWh) rating. Nio currently uses a battery pack with two versions: 75 kWh and 100 kWh. Its battery team wanted to increase the capacity by 25% for the next-generation battery.
However, senior figures at Nio did not approve the plan. An employee from Nio's battery team told 36Kr that Qin Lihong, president of Nio, and other executives did not believe that a 125 kWh battery pack would represent a significant breakthrough. If Nio was to develop a new battery, it would be one with a 150 kWh rating.
To put this into perspective, industry leader Contemporary Amperex Technology introduced its high-nickel Qilin battery pack this year, which officially went into production in the first quarter. The Qilin battery pack is rated at about 140 kWh, and can be used as a reference for the difficulty of developing a 150 kWh battery.
At the beginning of 2021, during Nio Day, Nio unveiled its 150 kWh semi-solid battery that it planned to start producing at the end of 2022. However, production of the battery has been repeatedly delayed, with Li promising to start delivering from July this year, but that promise wasn't realized.
The challenges faced in developing the 150 kWh semi-solid battery are massive. An industry source told 36Kr that the battery is being supplied by Weilan Battery, which uses the in-situ curing method to develop batteries. The supplier's yield of good-quality cells was only a little over 50% last year.
Undeterred, Nio pushed for the mass production of the semi-solid battery with greater determination. Zhang Ran (pseudonym), an engineer who dealt with the 150 kWh semi-solid battery, said that he was told to prioritize its development as soon as he joined the company.
Nio also dispatched hundreds of employees to its production line in Huzhou at the beginning of this year, to assist Weilan Battery in the 150 kWh battery's development. The company went to the extent of recruiting technical executives from Apple and Panasonic in the US to support the production line. Engineers often worked overtime until late at night, clocking out as late as 1:00 a.m. and returning to work hours shortly after dawn. This enabled Weilan Battery to deliver the cells to Nio by the end of June, although this was just the first step in the overall production process. Nio still needed to assemble the cells into packs, and that entails overcoming several technical and engineering challenges.
Assembling battery packs involves processes like welding and potting, and large soft cell cores are easily scratchable. It was hard to ensure consistency in these processes, resulting in samples that either lack insulation, have incorrect voltage, or were too heavy. Each time a step went wrong, production had to be halted for at least a week or more for the battery team to rectify issues by modifying the design. This made engineers like Zhang feel hopeless as redesigning just before mass production is a taboo in the automotive industry—most processes would have to start over from scratch.
Yet, the feeling at the frontlines was that Nio would overcome all odds and complete the projects using all resources it can muster. The company went to the extent of pausing other projects if that was necessary to help deliver the 150 kWh battery.
However, how much benefit would the 150 kWh semi-solid battery provide to Nio? The company's employees are skeptical. Qin once revealed that the cost of one semi-solid battery pack might be equivalent to an ET5 vehicle, which has a starting price of RMB 250,000 (USD 34,900). With this price tag, widespread adoption is unlikely. The 1,000-kilometer range touted by Nio two years ago was also already common in the industry.
This project, requiring a lot of resources to realize while not being well-understood by the employees, is in some ways akin to making smartphones.
From batteries to smartphones
Nio released a new smartphone recently, positioning it as a flagship product with a high price. Its main feature? Car connectivity, which will enable the smartphone to replace car keys, while providing drivers with access to various vehicle control functions.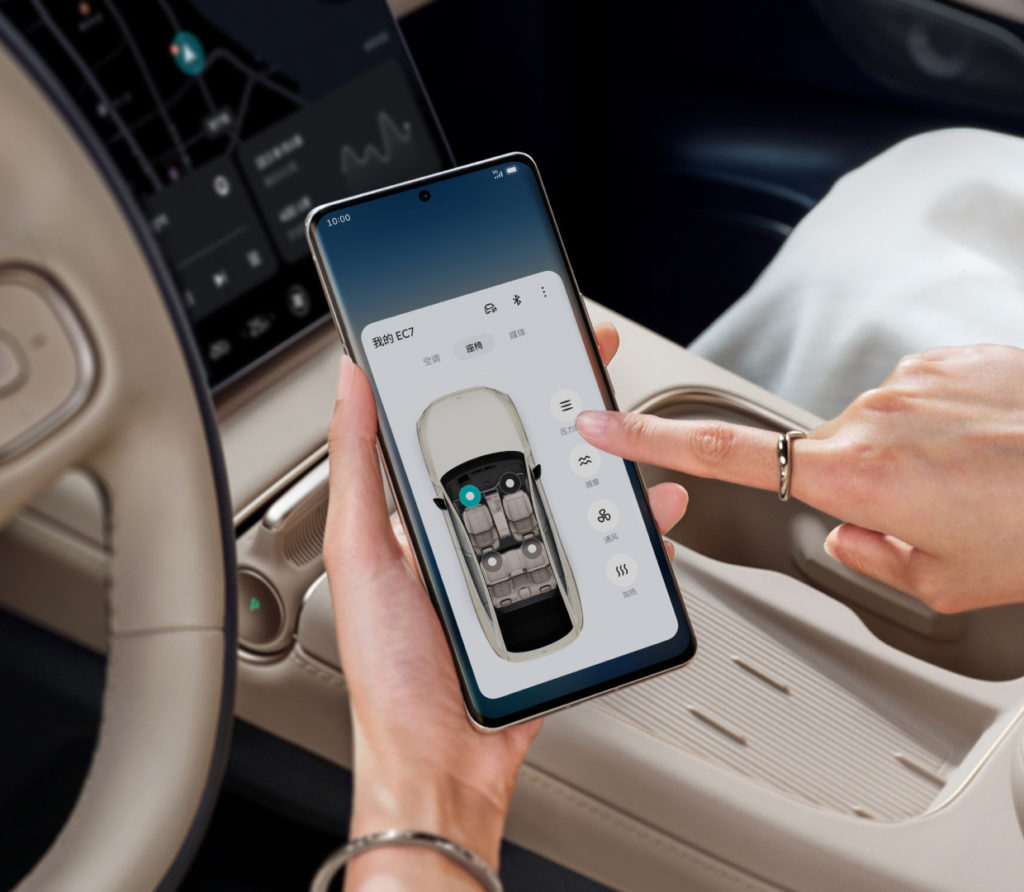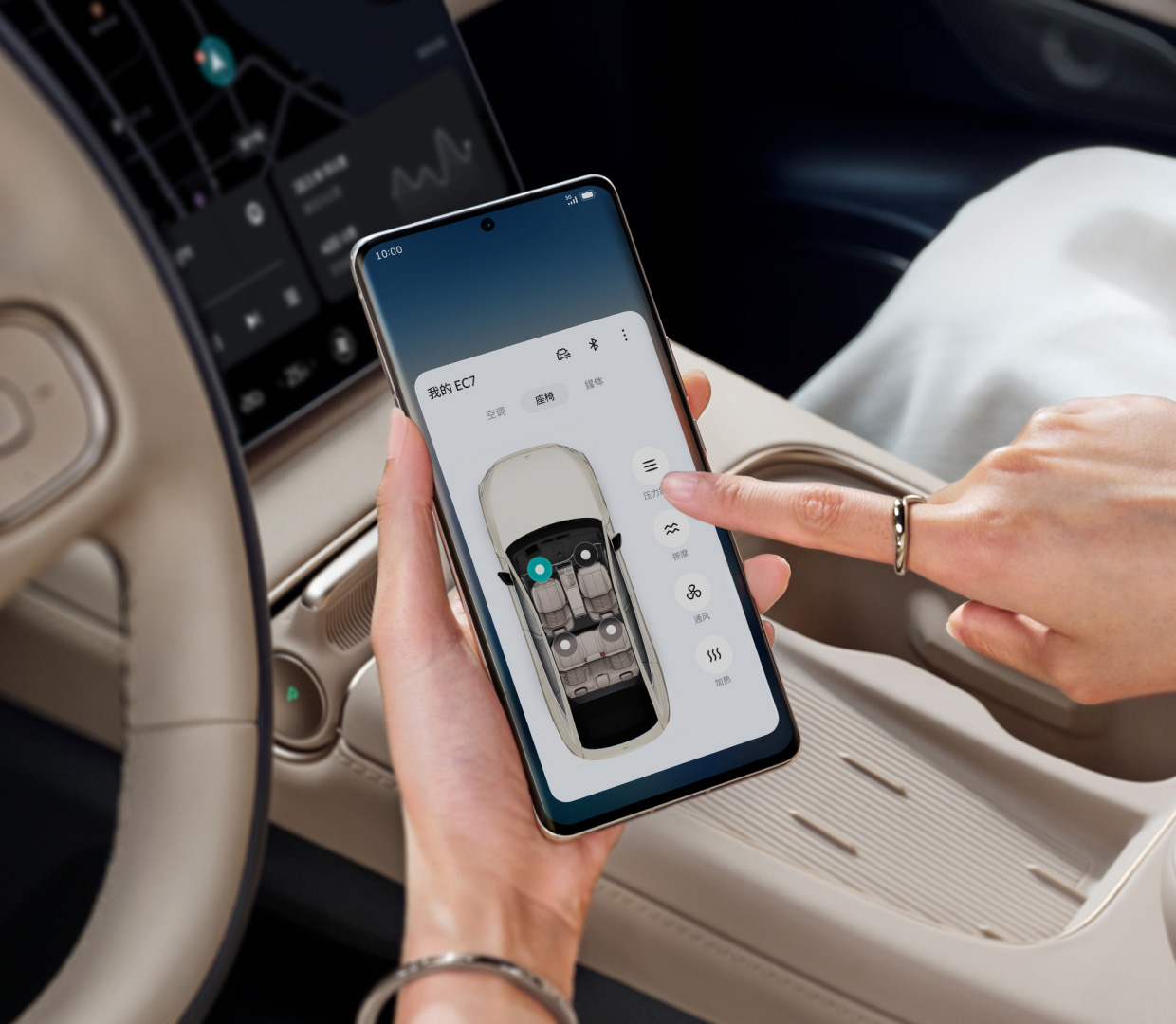 In early 2022, Nio began a massive recruitment drive for its smartphone business. Li explained the reason for making smartphones very simply: Nio wants to provide its users with the best car-phone integration experience. He said that the majority of Nio's customers are iPhone users, but Apple, with ambitions of its own in the automobile industry, has kept its technology ecosystem closed.
For example, while Nio's second-generation platform and Apple's smartphones are both equipped with ultra-wideband (UWB) positioning technology, Apple is hesitant to open its development interfaces to all car manufacturers. This has impacted Nio's plans to implement features that rely on interconnectivity.
Although the Android smartphone ecosystem is open, it's well-established in the industry that cache-clearing and other software of smartphone manufacturers will "kill" the car key function in the background. Vehicle manufacturers have to pay smartphone manufacturers to keep the car key function active.
Highly ambitious, Nio did not want to be restrained by such conditions. To cite an example, Nio used to procure seats from international manufacturers like Faurecia, before eventually replacing them with self-developed versions.
But making smartphones is a different story. It's a fiercely competitive industry where small players have long been washed out. Li's judgment appears unclear either. An industry executive who consulted Li told 36Kr that Li had hesitated between the level of commitment to devote to smartphones. He advised Li to not go too big, which was seemingly heeded as Li subsequently limited Nio's annual outlay on smartphones to a maximum of RMB 1 billion (USD 139.7 million).
Regardless of investment size, there are extraneous factors that adversely affect the differential value that Nio's smartphones can provide. In the case of Apple, it has selectively opened its UWB technology interface to BMW and BYD. Numerous other car manufacturers have also applied for the rights, pending Apple's approval.
An industry insider who works at a car company and was deeply involved in the design of digital car keys told 36Kr that he was skeptical about vehicle manufacturers developing smartphones of their own, since smartphone manufacturers are increasingly improving the interconnectivity of their devices with cars. But Nio has already started this project, with mass production and shipment expected to commence next year.
Exhausted engineers, persistent leaders
Li is remaining steadfast despite the challenges put in Nio's way. With a successful track record and bold ambitions, his confidence is understandable.
However, engineers and employees at Nio often find themselves working long hours, sometimes to the point of exhaustion. Their motivation to keep going is driven by a shared belief in the company's vision and the potential of its technology to revolutionize the automotive industry.
As Nio expands globally and ventures into new territories, the challenges will only continue to mount. The automotive industry is notoriously complex and highly competitive, and Nio needs to navigate this landscape while maintaining its innovative edge and meeting ambitious sales targets.
Will the commitment of Nio's employees and the leadership of individuals like Li be sufficient to secure the company's success in this demanding environment? The company's journey is far from over, and only time will tell whether it can truly disrupt the industry and achieve its lofty goals.
KrASIA Connection features translated and adapted content that was originally published by 36Kr. This article was written by Peng Suping for 36Kr.