In May this year, it began spreading among long-serving Nio employees that the company had held a capital planning meeting. Employees who went through the company's challenging phase in 2019 knew well what this might signify. In the second half of 2019, Nio faced operational challenges and needed to organize such meetings to clarify the capital needs of its business lines and reallocate resources as needed.
Nio denied the occurrence of such a meeting. However, during the first-quarter earnings call which took place shortly after, William Li, CEO of Nio, announced that the company would temporarily halt some major capital-intensive projects. Could another crisis be near?
According to 36Kr, some veteran employees were surprised at how quickly another potential crisis had arrived, just four years after what happened in 2019. But with sales declining, the writing had been on the wall since the beginning of the year. Nio's ET5 sedans were losing their spark while its ES6 model was awaiting a redesign. With a lack of new models, Nio's monthly sales plummeted by around 60% compared to the end of the previous year.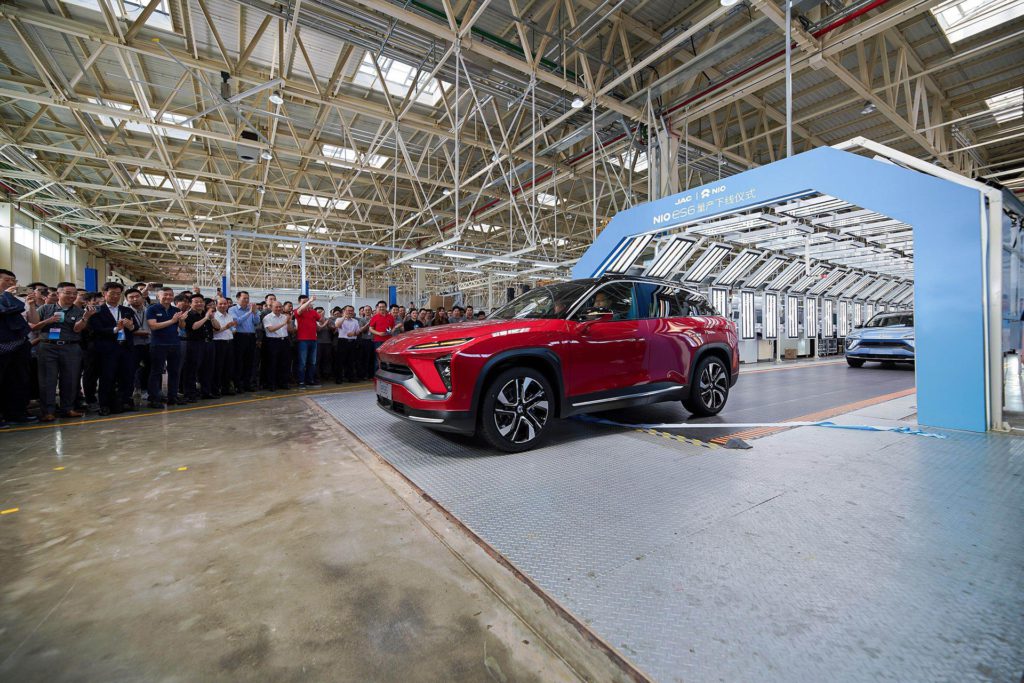 Despite the dip in sales, Nio kept its scope of business vast. It operates three car brands and has invested significantly in autonomous driving, batteries and battery swapping technology, chips, smartphones, and an array of miscellaneous services. R&D and sales expenses related to these components collectively cost the company tens of billions in RMB.
The balance between income and expenditure has shifted significantly for Nio in recent times. It incurred a net loss of RMB 14.44 billion (USD 1.98 billion) last year, representing a 260% increase over the previous year. Cash reserves have also depleted rapidly. Starting from the second half of 2022, Nio's cash, restricted cash, and short-term investments have decreased by around RMB 6 billion (USD 822.9 million) each quarter. To strengthen its balance sheet and stave off the risk of a debt crisis, it raised around RMB 5.3 billion (USD 1 billion) in investment via convertible senior notes from an Abu Dhabi-based institution.
With projects on the edge of being cut, various rumors began circulating within the company, leading to fears of impending layoffs reminiscent of the life-or-death moment of 2019.
In a meeting with employees, Li sought to keep staff in a buoyant mood, encouraging them to focus on current projects and performing well. But doubts proved hard to quell as anxious employees raised their concerns. In particular, a highly upvoted question posed during the meeting was about Nio's low sales and significant dip in stock prices. Nio had been so hard hit in the stock market that employees could no longer cover the difference with their wages.
Li reassured the employee who posed the question, saying that sales would improve and everything would eventually turn around. What he didn't verbalize was that, during that time, he had been actively seeking financing.
In June, Nio's engineering department received a sudden, mysterious task to ensure the company has cars ready to operate in the Middle East. Nobody knew the purpose of this task, though it is rumored that the instruction had come directly from Li.
Dispatching these vehicles to the Middle East offered Nio some breathing room by helping to secure the RMB 5.3 billion investment from the institution based in Abu Dhabi. While the process was thought to be swift, individuals with knowledge of the matter claimed that the deal wasn't as easy to close as expected. The investor wanted a larger stake, but Nio did not want to dilute its shares too much. Tencent had to intervene and resolve the deadlock by giving up some of its shares to expedite the deal.
Simultaneously, Nio announced an unprecedented price reduction of RMB 30,000 across its entire lineup of vehicle models. Sales surged as a result, with deliveries in July reaching 20,000 vehicles in a single sweep. Nio appeared to have averted a crisis once again.
However, the automobile market is entering a long and grueling phase, with investors getting more cautious with their capital commitments. The cost of making mistakes in this cyclical industry is hard to estimate, and Nio would fare well not to tread too close to the brink.
Why did Nio's ET5 not succeed?
ET5 had a promising start when it was launched, but its ending was far from satisfactory.
It was one of Nio's sedan models, presenting an eye-catching design yet costing a starting price of just over RMB 300,000 (USD 41,100). When it was released on Nio Day at the end of 2021, ET5 garnered a massive volume of orders that, according to Li, made it the model with the highest order volume after any Nio launch event in history. ET5's popularity wasn't fleeting. Nearly a year later, in September 2022, when ET5 vehicles were brought to four Nio stores in Shanghai for display, people flocked in waves to see the cars.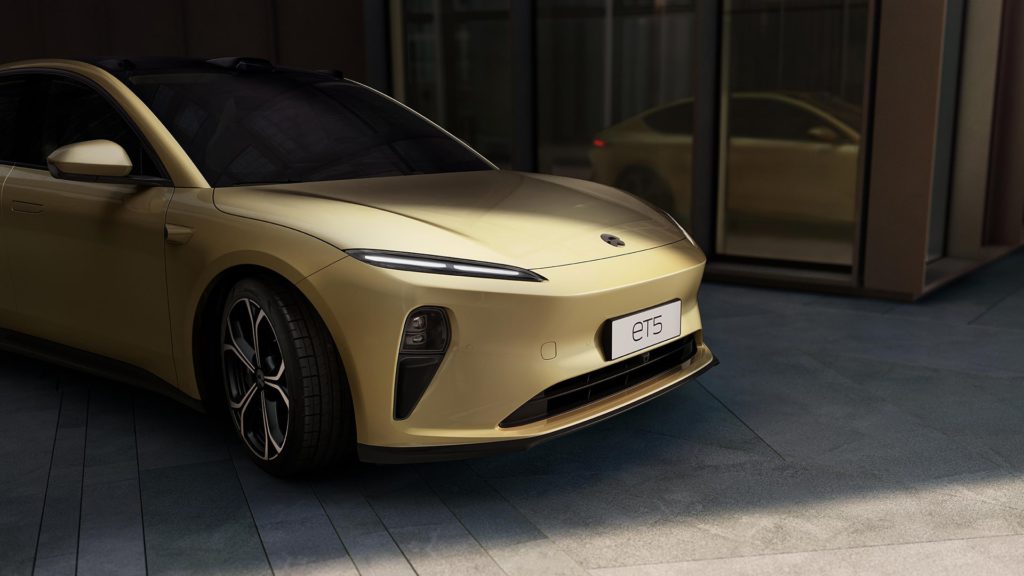 "It was as good as the iPhone launch back in the day," said Qin Lang (pseudonym), a Nio salesperson. He described what seemed like the arrival of Nio's golden age, when the company's salespeople kept ringing to notify them of customers that had paid deposits for their purchases. At its peak, Qin said that the number of pre-orders for ET5 reached a staggering 128,000, which became a new record for Nio models. This would have equated to monthly sales of over 10,000 units, though a setback soon occurred: the vehicles were unable to be delivered on time.
At the end of September 2022, Nio began delivering ET5 vehicles to customers. However, it managed to deliver only 1,030 units in October, and 2,861 units the following month. Things took a turn for the worse over time as Nio's delivery cycle became longer, with orders from October expected to be fulfilled only by April of the following year, equivalent to six months of waiting time.
In ET5's price segment, competition was also getting intense with models like Tesla's Model 3 and the Xpeng P7. Nio's weak delivery capability led users to turn to competitors, and by the time it had finally ramped up its production capacity, the company had missed the peak sales opportunity. This burdened Nio with batches of unsold vehicles, which it sought to clear its inventory of by offering a series of subsidies and price reductions.
There were many discussions within Nio regarding the missed opportunity, though they could not arrive at a definitive reason to summarize ET5's ordeal. Pan Lin (pseudonym), an employee of Nio's manufacturing division, told 36Kr that ET5's production process was very bumpy. It wasn't produced in the F1 factory run by Nio, but in the newer F2 factory which was plagued by various problems.
"Our new factory has always had problems, the entire team was overworked, and there were issues with the production line. Sometimes a problem might take two or three months to solve," Pan said. When asked about the specifics of the factory issues, Pan refused to reveal further, and his colleagues from the same factory were also tight-lipped.
However, a supplier who was familiar with the production process of ET5 offered a glimpse into these issues. According to him, ET5 adopted a brand-new aluminum body design which was produced in the new factory. Its new-generation battery was similarly produced in the same facility. This results in a complex production process with difficulties in debugging and integration.
The supplier also disclosed that the production of ET5 vehicles had indeed fallen behind schedule. Nio took measures to resolve the problem, but the process was slow. He believes that the delivery delays were not just because of the factory issues but also related to the complexity of the new model's technology.
A challenging ride ahead
Nio's journey ahead is fraught with challenges. The electric vehicle industry is highly competitive and established players like Tesla hold a significant advantage in terms of production capacity, technology, and global reach. Traditional automakers are also rapidly ramping up their EV offerings, further intensifying competition.
To succeed, Nio needs to address the following areas:
Production and delivery efficiency: Nio must improve its production and delivery capabilities to ensure timely and smooth delivery of vehicles to customers. Addressing issues in production lines and reducing delivery times are crucial steps.
Cost management: Nio needs to manage its costs across various business lines to achieve sustainable profitability. The company should streamline operations and optimize resource allocation to reduce losses and improve financial health.
Model success and innovation: Developing and launching successful vehicle models is vital for Nio's growth. The company should focus on innovation, product differentiation, and understanding customer preferences to create vehicles that can capture market demand.
Global expansion: Expanding beyond the Chinese market is essential for Nio's long-term success. The company should develop strategies for entering international markets, considering factors like regulatory requirements, infrastructure development, and consumer preferences.
Battery swapping network: Nio's battery swapping technology is a unique advantage. The company should continue investing in and expanding its battery swapping network to provide a competitive edge and convenience to its customers.
Funding and financing: Nio needs to secure adequate funding to support its operations, R&D efforts, and expansion plans. Strategic partnerships, investments, and financial discipline will play a critical role in ensuring the company's financial stability.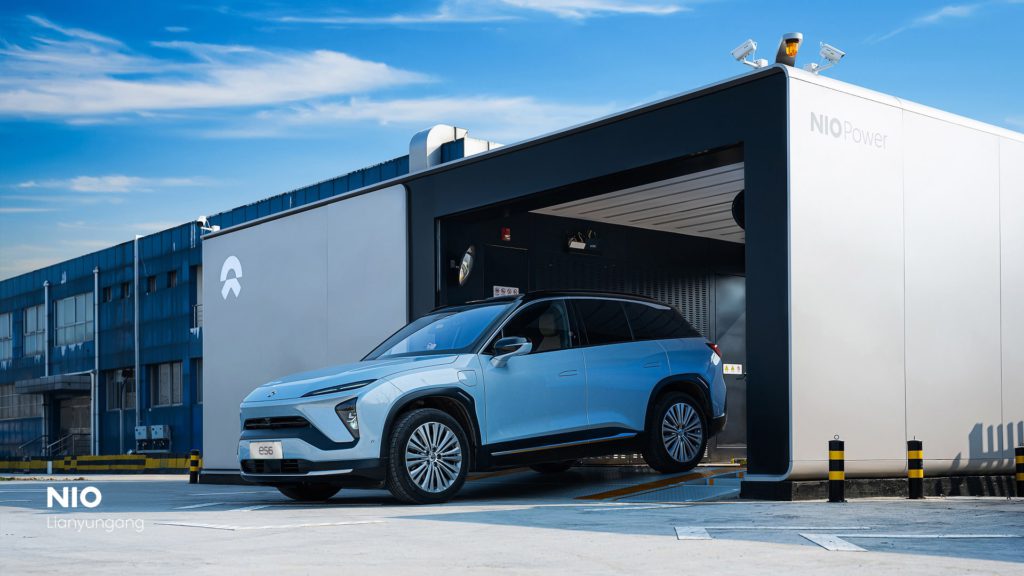 This story is the first part of a two-part series discussing Nio's self-rescue plans aimed at preventing another cyclical crisis. The second part delves into Nio's recent venture into smartphones and its attempt to develop battery packs with an unprecedented storage capacity. Read it here.
KrASIA Connection features translated and adapted content that was originally published by 36Kr. This article was written by Peng Suping for 36Kr.