Chinese multinational automobile company Nio has invested over RMB 3 billion in R&D for consecutive quarters, accounting for over 20% of its revenue. The result? Substantial losses in excess of RMB 6 billion, setting a gloomy tone for Nio's R&D efforts.
Nio's heavy outlay on R&D in recent quarters forms part of a broader move by the company to pursue longer term growth strategies, though it isn't exactly well understood in the industry. For one, He Xiaopeng, co-founder of Xpeng Motors, had been advising William Li, CEO of Nio, to spend less. The capital market has echoed similar sentiments and responded accordingly, causing Nio's market value to plummet by over 60% from its peak last year.
Li once said that the world does not owe anyone an understanding, implying that the onus is on businesses to prove their value to consumers. He may be right. With Nio caught in a bad spot, he's on a timeline to arrest the decline and present Nio's R&D landscape in a positive light to the world.
On September 21, Nio held the Nio IN 2023 event in Shanghai, publicly introducing its R&D structure and results for the first time ever. There are three main focus areas: chips, operating systems, and phones.
1. The Yang Jian chip
Nio has unveiled its first self-developed chip. Named the Yangjian chip, the company claims that it can efficiently capture raw data from light detection and ranging (LiDAR) sensors, which will support the training of autonomous driving algorithms. According to Li, the chip will be easy to integrate, consume minimal energy, and offer strong performance. It can ostensibly reduce the power consumption of LiDAR functions by 50%, with Li ambitiously suggesting that the chip would pay for itself in around a year through the potential cost savings.
Li also unveiled a self-developed battery during the event, presenting an image of a battery pack neatly arranged with large cylindrical battery cells. According to 36Kr, however, Nio has delayed the progress of in-house battery production due to resource limitations and is instead seeking collaboration with Svolt, the battery unit of Great Wall Motor, to jointly develop large cylindrical battery cells.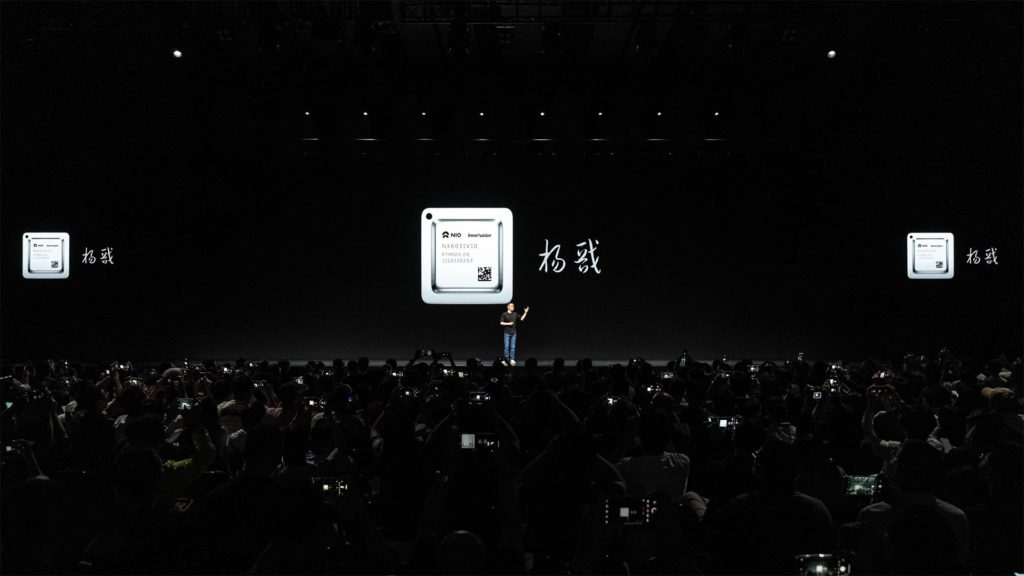 2. Vehicular systems: SkyOS, NAD, and NOP+
With smart vehicle technology among the core focuses of Nio's R&D, the company presented several self-developed systems, including SkyOS, an in-vehicle operating system, Nio Autonomous Driving (NAD), an advanced intelligent driving system, among others.
Referring to SkyOS as a holistic smart operating system for electric vehicles, Li described the system to be multifaceted, covering various areas spanning the vehicle system, driving assistance, intelligent cockpit, energy replenishment services, and connectivity. According to Nio, the full version of SkyOS will be realized on its NT3 models, which could mean that Nio's Alps models, set to be ready next year, will be among the first to be running the system.
A timeline for Navigate on Pilot Plus (NOP+), Nio's Tesla FSD-like assistance software for driving on highways and in cities, was also provided. On September 28, the company will launch Route Wishlist in China, allowing users to define and request NOP+ routes according to their traveling needs, and engaging users to actively participate in rolling out more routes. NOP+ services are expected to commence in October.
3. The Nio phone
Nio has also ventured into smartphone development, aiming to distinguish its value proposition. The flagship Nio phone was introduced with a starting price of RMB 6,499 (USD 904). A standout feature is its ability to seamlessly connect with Nio vehicles using ultra-wideband technology. This feature enables the phone to act as a complete replacement for traditional car keys, granting drivers the ability to unlock their vehicles without power for up to 48 hours. Additionally, the phone model integrates Nio's proprietary Nio Link technology, enabling diverse control functions both inside and outside the vehicle, even in the absence of network connectivity.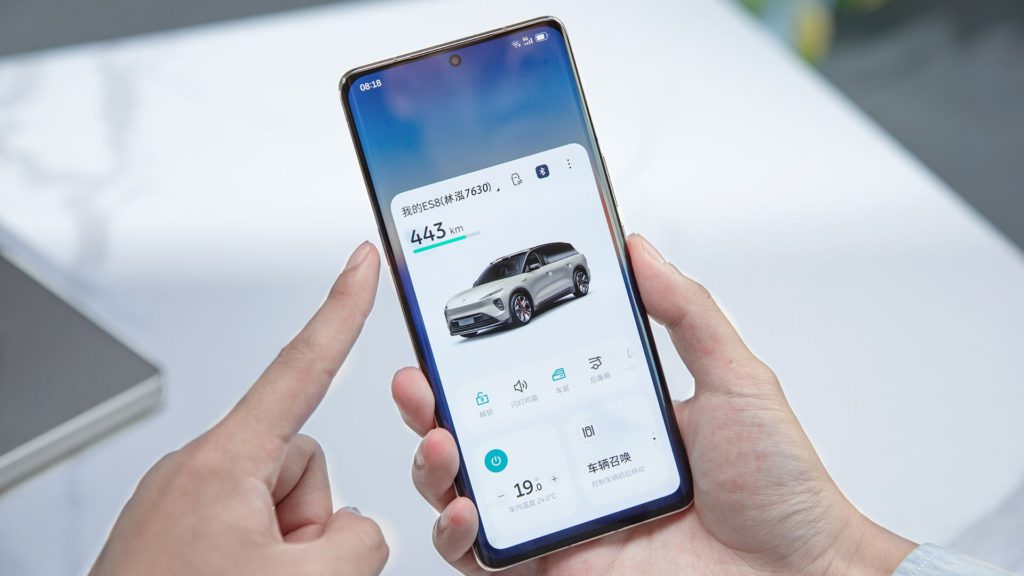 According to Li, the reason Nio has decided to manufacture smartphones is neither because phone companies are venturing into the vehicle manufacturing industry, nor due to the lack of profitability in producing cars. Rather, he stated that the Nio phone would allow users to seamlessly connect with vehicles produced by the company.
The self-developed smartphone is, however, one of Nio's most controversial R&D projects as the company has committed a lot of funding while the return on investment remains hard to measure. In a post-event media interview, Li shared that, if given time, and assuming Nio manages to amass five million users with half of them willing to purchase the Nio phone, the revenue would be quite decent if these users changed phones every three years.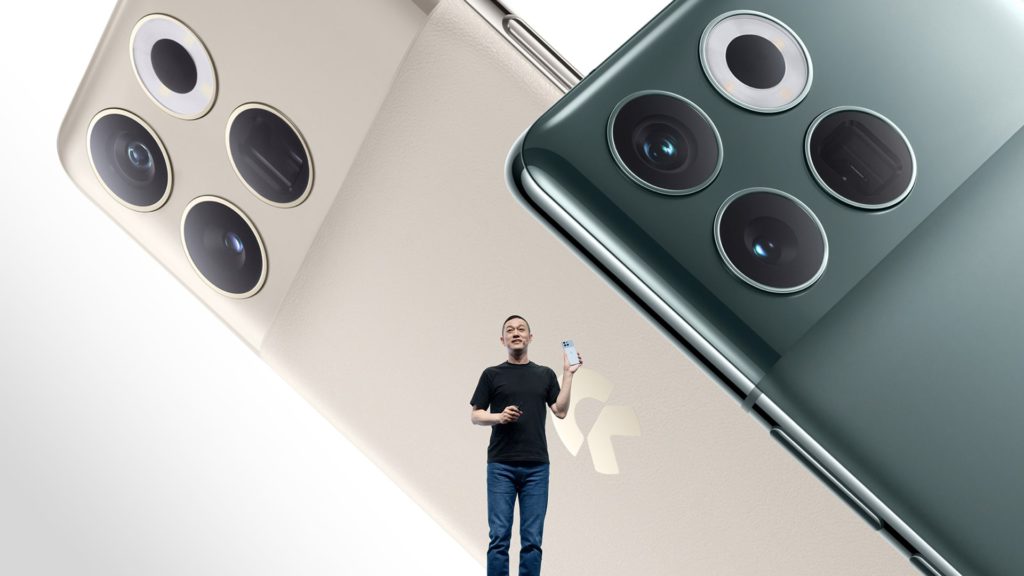 Nio's full R&D structure covers a total of 12 sectors, including smart hardware, battery systems, intelligent driving, intelligent cockpit, among others. If R&D projects related to phones are included, Nio's R&D roadmap may even surpass Tesla's in scale.
However, for a company walking on a financial tightrope, setting an expansive boundary can pose major challenges in terms of resources, organization, and management. Yet, Li seemed buoyant about the current state of affairs, suggesting that Nio has developed a sense of boundary after the company's life-or-death moment in 2019. Therefore, even though Nio's R&D structure may seem chaotic, Li considers the company's R&D activities to be on track and synergistic with one another.
In a follow-on interview with various media outlets, including 36Kr, Li shared more insights regarding Nio's R&D structure, company management, and its assessment of the market.
The following interview is translated and has been edited and consolidated for brevity and clarity.
36Kr: At the start of the year, Nio mentioned in a letter to all employees that the company is improving systemic efficiency and has laid out 12 focus areas. How has that come along?
William Li: Systemic efficiency is different from general efficiency. Firstly, we need to clarify the underlying logic, do what needs to be done decisively, and if it's meaningful in the short, medium, and long term, we will invest decisively. If it is too long-term, or we can't afford it, we can only reluctantly give it up.
We went through 2019 and faced many challenges from last year to this year. Some people always think that Nio should shut down and pivot its businesses. I don't see it that way. Nio is very clear about the projects it undertakes.
At the company level, there is still a lot of room for efficiency improvement. This includes our original organizational structure, business processes, project collaboration mechanisms, and more. By sorting these, can we then set clear goals and optimize the internal organizational structure.
Kr: Nio does everything on its own. Do you have enough money?
WL: Managing business boundaries is something that founders handle very carefully. Personally, I am highly focused on effectively running a company. However, defining the boundaries of the business isn't entirely rational and can vary based on the evaluation duration.
We certainly don't intend to make smartphones our core business. Instead, Nio's objective is to design a smartphone that enhances the overall experience of its cars. The starting point for this initiative is quite distinct. Many e-commerce platforms expressed interest in helping us launch the phone first, emphasizing sales guarantees. However, we opted not to pursue this path.
Our primary focus remains on smart EVs, even though we don't handle every aspect internally. We have established partnerships with over 300 R&D entities. Furthermore, we've made investments in more than 80 companies and fostered collaborations with numerous universities.
Kr: As the CTO, how would you rate yourself?
WL: It depends on the criteria and the duration of the assessment. Over the past year or so, I believe I have performed reasonably well, but each person will have a unique perspective on what my rating should be.
Whether it's concerning myself personally or the entire company, there remain numerous areas for improvement. Starting from the fourth quarter of last year up to the present, we have conducted internal evaluations across various aspects such as management, R&D, and sales and service systems.
It's possible that we haven't fully established an effective "operating system" at the company's core. When the company confronts swift market changes, many processes experience significant delays. In better times, we could respond within two to three months, but from the end of last year to the first half of this year, our organizational agility was far from it. There is still a need for extensive adjustments, aiming to enhance efficiency and execution.
Kr: How is Nio managing business risks?
WL: There is no doubt that boundaries need to be strictly managed. There are several dimensions, such as cash, the company's P&L, gross profit margin, and more. Improving the gross profit margin is the first step, and we hope to return to double digits in the third quarter.
The priority arrangement of R&D projects is also what we are trying to refine, including the rhythm of fixed asset investment. The bottom line is cash flow management.
In June, we had an investment in Abu Dhabi, and despite the difficult situation in the US stock market recently, we still issued a USD 1 billion convertible bond. Overall, we still feel confident. Having gone through 2019, we are very clear about where the company's boundaries should be guarded.
Kr: The number of new car models to be released next year will be greatly reduced. How will Nio retain public interest?
WL: In hindsight, the most prosperous period for Nio was in 2021. The transition to second-generation platform models will be completed next year, and overall, our cars are just getting started. In two years, Nio will remain highly competitive.
The transition of smart EVs cannot afford to be delayed. Suppose we have a certain model based on the current platform that won't be launched until next year. If the latest platform is released the year after, wouldn't that pose a challenge? Hence, finding the right rhythm is crucial for all smart EV companies. We have demonstrated this year that the company, at the very least, has the ability to sustain itself through product transitions.
Additionally, we plan to continue refining our offerings, including enhancing intelligent driving, human-machine interactions, and there's still much progress to be made in improving the battery charging and swapping experience, among other aspects. R&D is an ongoing process, and a significant portion of our team has already shifted their focus to the next-generation platform.
Kr: Have you considered cutting back in certain areas, such as less popular models, some businesses, or even people?
WL: Every company's situation is unique, and certainly, Nio needs adjustments in terms of systems, architecture, and capabilities. However, the real problems we have identified differ from the general understanding.
Is addition, subtraction, and efficiency our actual problem? I believe that there's still a need to enhance the ability to focus on key aspects, whether it's at an individual or organizational level. We faced this challenge when we expanded to Europe last year. In fact, the entire company's systemic capability was not ready at that time.
Another consideration is the strategy and pace for the mass market, and I don't perceive an issue here. We wait until the entire market has played most of its cards before we enter, and we don't blindly rush in early.
Some may question why I don't heed advice. In reality, I have access to more information than they do, so the decision-making process is different.
Kr: Are you satisfied with Nio's performance in the European market?
WL: This perspective needs to be viewed in the long term. For example, Hyundai and Kia have performed quite well in Europe, especially Kia, which has sustained itself for decades. Whether it's products, service systems, or other requisites, we haven't attained them. This is something we didn't comprehend previously, and we only realized it when we tried it. There's a long journey ahead, and it requires patience.
Kr: What trends are you looking forward to in the next three to five years?
WL: The next two to three years will be crucial. We predicted very early on that 2024 and 2025 are the finals. What comes before that is the qualifying round and the group stage. Entering the finals doesn't mean leaving everyone behind. After the finals, it will take about ten years or so for the dust to settle. I predict that a final conclusion will be reached between 2032 and 2035.
These two to three years will be very brutal, but you can't exhaust all your strength. You have to save some for the finals. If you run out of bullets later, what's the point of making it now? There is not much difference between failing in 2024 or 2026.
Regarding who will survive till  the final competition, my opinion has always been that the automotive industry is not a winner-takes-all scenario. Your competitor is yourself. As long as you get your product, experience, and service right, you will have customers supporting you.
KrASIA Connection features translated and adapted content that was originally published by 36Kr. This article was written by Peng Suping for 36Kr.