Israeli cybersecurity startup Riskified completed an IPO on the New York Stock Exchange, pushing the fraud prevention company's valuation over USD 4.3 billion at its peak. Riskified's share price soared on its debut from an offer price of USD 21 to USD 26 as of market close on Thursday.
Founded in 2012, the company uses machine learning and big data processing to detect fraudulent e-commerce transactions. It works with established companies like Wayfair, Finish Line, Prada, Peloton, AirEuropa, and Steve Madden. Although the bulk of Riskified's business currently comes from clients in the United States and Europe, its presence in Asia is growing rapidly. Between 2018 and 2020, Riskified's billings in the Asia Pacific region grew at a compound annual growth rate of 160%, according to the company's prospectus.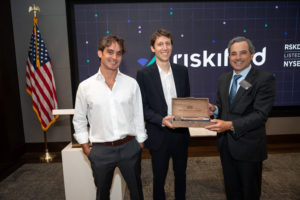 In China, Riskified helps merchants detect fraud in cross-border e-commerce, as advanced fraud detection for domestic transactions is typically not necessary due to Chinese apps' requirement for users to register with real-name verification. One of its main clients includes travel booking platform Trip.com. "In China, we've seen amazing demand from Chinese merchants selling overseas, and our core focus is to help them accept international credit cards and avoid fraud when conducting cross-border transactions. We've really seen this take off in the last two years," said Riskified's CEO and co-founder Eido Gal.
The company opened an office in Shanghai in April 2020 and is growing its presence throughout Asia in places like Singapore and Australia. "Overall, our system is very scalable across payments and geographies," Gal explained, as the company is opening additional offices in London, Mexico, and Brazil.
Riskified's ambitions are global, with an eye on Southeast Asia's rapidly developing e-commerce ecosystem shaped by companies like Lazada, Shopee, and Tokopedia. "Southeast Asia is evolving so quickly. We're seeing new forms of payments with digital wallets and cash on delivery. It's just really exciting to see the growth trajectory, even if it's starting at a relatively lower overall base," Gal said.