The sustainability movement has seen several companies come up with greenwashing initiatives that look good on paper but don't really help the environment.
SimplyGood is changing that. The company was established only a year ago but is poised to shake up the cleaning product industry with its tablet-based cleaner. Just pop it into a reusable spray bottle of water, let it dissolve, and you have a safe and effective household cleaner ready to go. The scaled-down form factor of the product is making a huge impact up and down the supply chain, reducing transport costs and the carbon footprint of the product.
KrASIA spoke with Jeremy Lee, founder and CEO of SimplyGood, to find out more about its plans for expansion.
The following interview has been consolidated and edited for brevity and clarity.
KR: Tell us more about SimplyGood. How did it come about?
Jeremy Lee (JL): Essentially, we're a sustainable home cleaning and personal care brand that started in 2021. We help to reduce single-use plastics and carbon emissions with our dehydrated tablets. Previously, I was in the home care industry, which I quickly realized was actually hugely polluted and inefficient. You buy a bottle of cleaning solution, and you toss it out when you're done.
But what most people don't know is that cleaning solutions are made of 96% water. In fact, the active cleaning ingredients only make up about 4%. We realized it's actually very inefficient because you end up just shipping plastic bottles of water.
We asked ourselves: Why not provide consumers just what they need, which is the active cleaning ingredients in a dehydrated form? They can reuse a plastic bottle that they probably have at home, fill it with water, and pop in a cleaning tablet whenever they need to refill.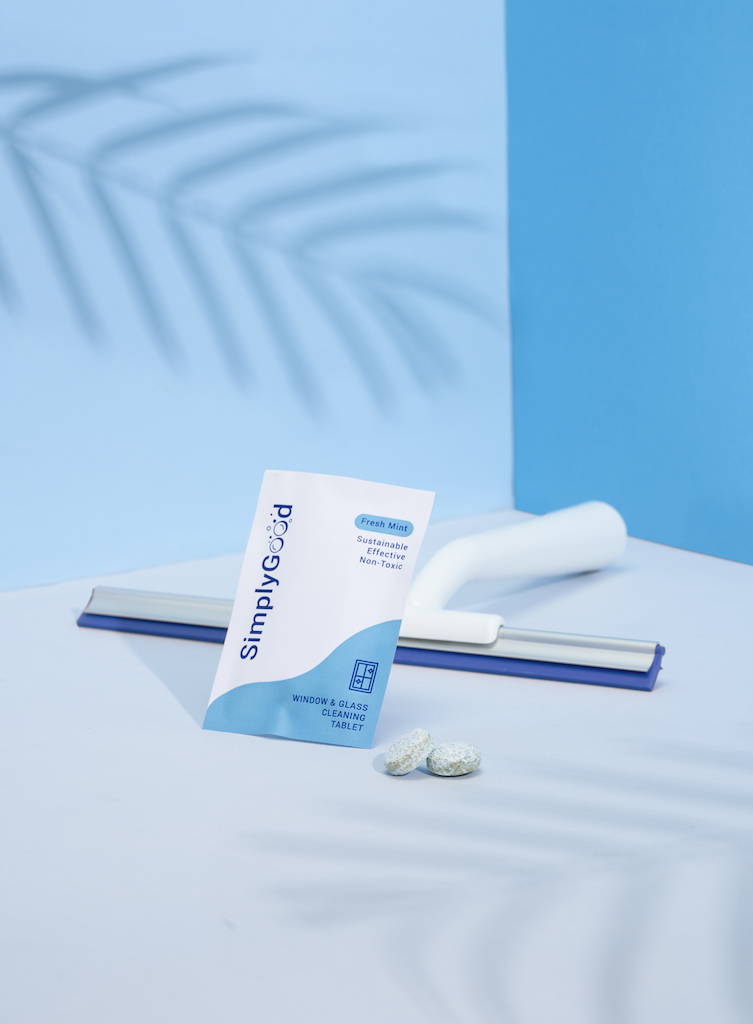 KR: What are your major markets?
JL: We've been in Singapore for the past year. It's a very good testbed for our solutions, and we've seen great success. In September, we're planning to launch in Malaysia, Australia, and New Zealand. It'll be our first foray into markets outside of Singapore.
KR: Why these regions in particular?
JL: I think Malaysia, being so geographically close, is low-hanging fruit for us. We're looking specifically at Kuala Lumpur, which has a high density of consumers driven by sustainable consumption. We're hoping to expand there with what we've already done in Singapore.
It's similar for Australia and New Zealand, where we see a huge market for sustainable consumption and demand for a product like ours.
KR: How do you position your brand in a market where eco-conscious consumers already have a few options, like making their own cleaning solutions at home?
JL: Right now, the market is broken down into a few segments. On one hand, you have eco-conscious people who are enthusiastic about making their own solutions from vinegar, fruit enzymes, and the like. They aren't our target market. With enzymes, you can't control the cocktail of bacteria that's in there, and you have no way of measuring the efficacy of the solution.
On the other end of the spectrum, you have brand options like Method and Seventh Generation, and that's actually the market segment we're going for.
We differentiate ourselves from the competition in a few ways. First, our solutions don't come in plastic bottles. Our tablets are 200 times lighter and three times smaller than a conventional 500ml bottle of cleaning solution. That saves a lot in terms of packaging, transport, and logistics, while also reducing our carbon footprint.
We're then able to pass the cost savings on to consumers since we're more cost-efficient. I think the problem with the sustainability space at the moment is that while people don't mind supporting sustainable brands and practices, they don't want to pay two to three times the cost. They're used to the price points of conventional chemical-based cleaners.
And that's where SimplyGood comes in and fills that gap. By innovating on supply chains and the form factor of the product, we can save on costs and help the environment.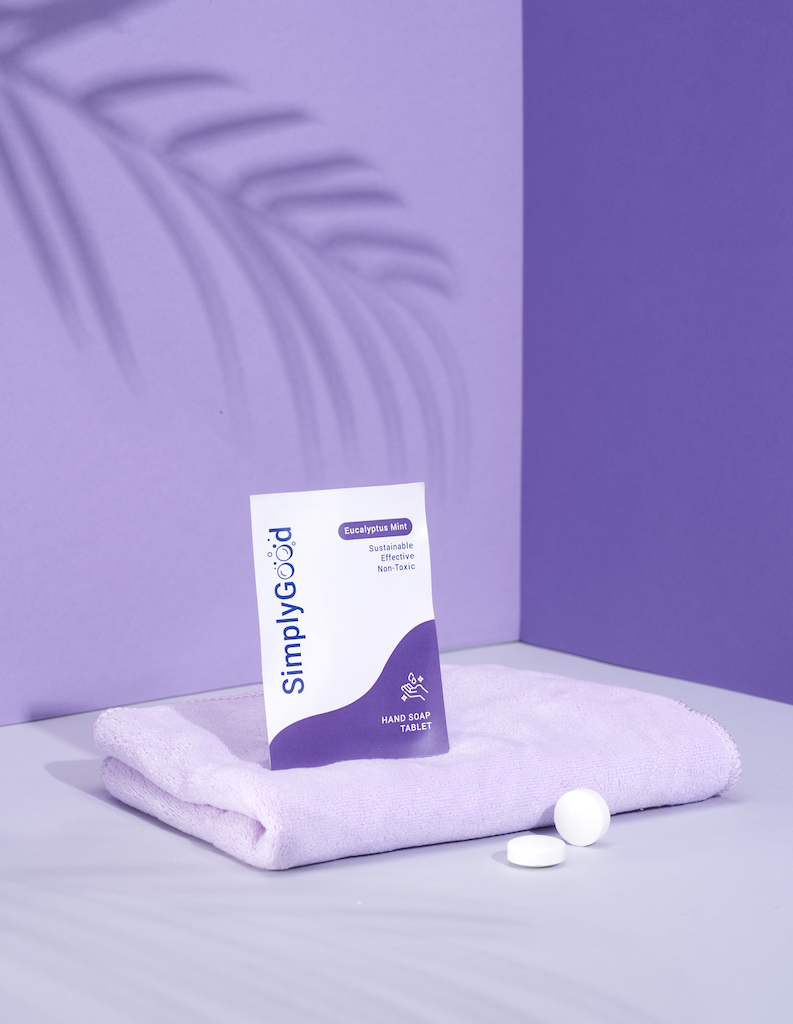 KR: How has it been for SimplyGood so far, in your first year of sales?
 JL: In 2021, we closed our first year at about USD 180,000 in revenue, with about 4,500 consumers on the B2C front. I think we sold over 25,000 cleaning tablets. It was easy to reach people who have already made the switch—the early adopters are the ones who are already eco-conscious and get what we do.
The challenge then is, how do we scale out of this niche? How do we serve the remaining 90% of consumers who maybe don't understand what we're doing or are focused on a different value proposition? That's where we are right now after the first year.
SimplyGood on its own is more than just about sustainability; it's also about convenience. You don't have to go to the supermarket and buy a heavy, five-liter bottle. We have a much smaller product, and you can get a year's worth of cleaning supplies in a single envelope. We mail it to your doorstep, and it's easy to store, even with space constraints in most homes. So with these points, we're appealing to the mass market right now after the one-year mark.
KR: Where do you see SimplyGood in a few years, and what are the challenges you foresee in the industry?
JL: I hope that in five years' time, there'll be many more consumers who share our vision. Essentially, our vision is to help homeowners take easy actions that will have a positive impact on the environment. By then, we'll hopefully have a slew of products in the home and personal care space, so there'll be a tablet for everything—dishwashing, hand soap, body soap, and so on.
We also hope to expand our presence in the APAC region. But there'll definitely be challenges because a behavioral shift is required by the consumer who's used to buying cleaning products off the shelf. We're telling people, hey, you don't need a plastic bottle—just take one of these tablets, dissolve it in water at home, and reuse the bottle you already have.
It's going to take a while to make that shift. And it takes a lot of education. We're already doing that through different formats, like using key opinion leaders to change those behaviors and increasing exposure to our products.
One of our growth strategies is to work with organizations and have SimplyGood products embedded into their channels. For example, we're working with a property developer in Singapore. Whenever they have a new condominium launch, they'll gift a SimplyGood starter kit to their customers. This serves a dual purpose of increasing exposure to our brand and also helping us lower our cost of customer acquisition.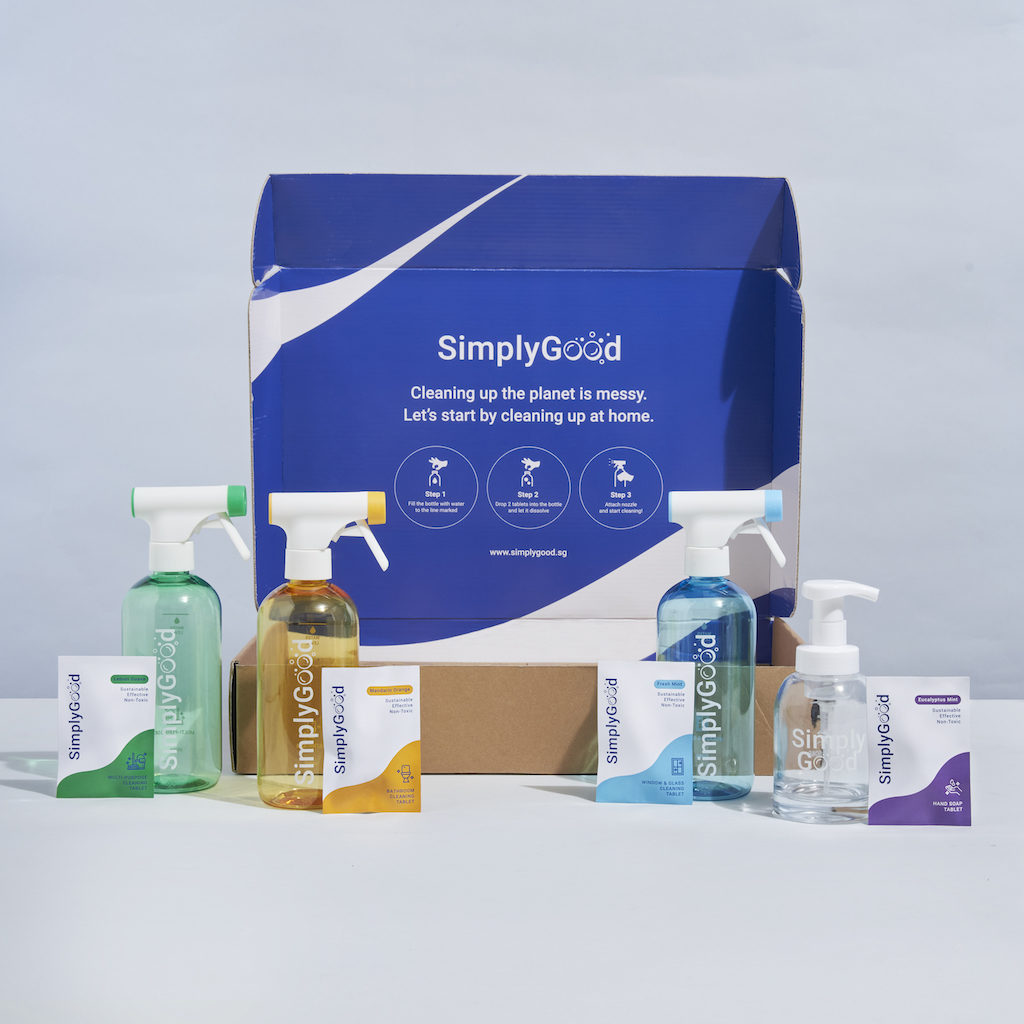 KR: SimplyGood recently raised SGD 500,000 in pre-seed funding. Can you share your thoughts on that? 
JL: This funding will help us boost our APAC market expansion—which I shared earlier—into Malaysia, Australia, and New Zealand. It'll also help us expand our product line.
We had great partners on board for this pre-seed funding round. First, we have Damson Capital leading the round, alongside strategic investors like Kuok Meng Xiong, who's the founder and managing director of K3 Ventures. There's been great support in the retail expansion areas we spoke about earlier as well.
Aside from that, we also have Loic Dujardin, who's the head of ESG at Traveloka. He's been instrumental in advising us on growing our strategic pipelines for corporate partners, ESG areas, and so on. One of our angel investors was also Victor Sim, head of GrabMart, who's done great work in advising us on our channel distribution strategy as well. These are the early supporters of our product. We'll be pushing to raise a seed round in the near future.