Social e-commerce giant Pinduoduo (NASDAQ: PDD) generated RMB 26.5 billion (USD 4.1 billion) in the December quarter, up 146% year-over-year (YoY) and beating market forecasts of RMB 19.3 billion, according to the company's latest financial results.
Pinduoduo has shifted its strategy in recent quarters to focus on China's sprawling and fragmented agriculture industry, connecting farmers and buyers with e-commerce solutions. The company's efforts have successfully expanded its user base to include 788.4 million active buyers, just edging out e-commerce incumbent leader Alibaba's 779 million for the first time. The average annual spend per buyer on Pinduoduo grew 23% YoY to RMB 2,115 (USD 324.2) in the fourth quarter of 2020.
Pinduoduo, which actually started out as a fresh produce retailer before expanding to a wide range of product categories, is also doubling down on its grocery delivery business.
"Pinduoduo started with agricultural products, with the vision of offering consumers the Costco + Disney experience of more savings and more fun. We are now the largest agriculture platform in China and we hope that Pinduoduo can one day become the largest grocer in the world," Pinduoduo's CEO Chen Lei said in a statement.
However, the company's grocery group-buying business has encountered obstacles from regulators. In March, Pinduoduo was one of many tech companies in the grocery group-buying business to be hit with fines from China's State Administration for Market Regulation (SAMR) for selling products at below-market prices.
Still, Chinese market regulators have expressed concern about the lack of sophistication in the nation's agricultural supply chain, which was highlighted during the COVID-19 pandemic.
Pinduoduo's grocery delivery service Duodo Maicai played a key role in facilitating sales for farmers during the pandemic when traditional channels were disrupted. The company has trained more than 100,000 farmers on how to use Pinduoduo's digital sales channels, and Duoduo Maicai is available in over 300 cities across China.
"We will continue investing in agri-food tech, so as to contribute to the development of the agricultural sector and increase the resilience of the food supply chain," Chen said.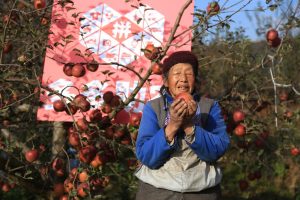 Pinduoduo's founder and former CEO Colin Huang will also step away from the Shanghai-based company he started in 2015, relinquishing his role as chairman to Chen Lei, Pinduoduo's CEO since July 2020. Going forward, Huang will pursue research in food and life sciences, the company said.
"Having worked with him for so many years, I see this not as a loss, but a gain for the research world, and our world, which will become a better place because of his efforts," Chen said on Huang's departure in a statement.
Pinduoduo's share price dropped by 7.16% to USD 149.38 in Wednesday trading following the earnings announcement.