Writer: Dun Yuting
Xianghuanji (享换机), a credit-based phone rental service, announced today that it has raised $16.6 million in Angle & A funding round. Xianghuanji is a subsidiary of the used electronics trading platform Aihuishou. The financing was led by HG Capital, with contributions from investors such as Qingxing Capital.
"The mobile phone market is generating over 1 trillion yuan in revenue each year and nearly 50% is contributed by mid-range and high-end phones priced above 2,000 yuan. The average years of use for iPhones and Android phones are 15 months and 12 months," said Wang Baohua, a partner at HG Capital. "At Xianghuanji, users can not only buy new phones, but also sell their old phones. Phone renting services have the potential to grow into a 100 billion yuan market."
The company will use the money raised to develop and enhance online and offline application scenarios, expand sales channels and improve user experience.
Xianghuanji was originally a credit-based phone renting unit launched by Aihuishou at the end of 2016, but has operated as an independent subsidiary since this July. It offers a full range of phone-related services including installment plans, rental, repair and trade-in.
Xianghuanji screens applicants based on data provided by Sesame Credit, a credit scoring service developed Ant Financial which rates users' credit based on their online spending habits. Users who meet the credit threshold can rent phones through Xianghuanji's app or the consumer interface of Alipay or Taobao Leasing without having to pay deposits. Different lease terms are offered and payment can be made after use. When a lease expires, users can choose to renew the lease, rent another phone or purchase the phone they've been leasing.
A wide range of brands are offered for rent at Xianghuanji, including Apple, Samsung, Huawei, Vivo, Oppo, Motorola, etc. Over 70% of the devices are brand new, which span a portfolio of more than 100 SKUs. According to Wang Sibao, Xianghuanji's CEO, the company's app has somewhere near 4 million registered users and the cumulative number of orders it received so far has amounted to 200,000, with over 2,000 orders generated on a daily basis and spending per transaction standing at around 3,000 yuan.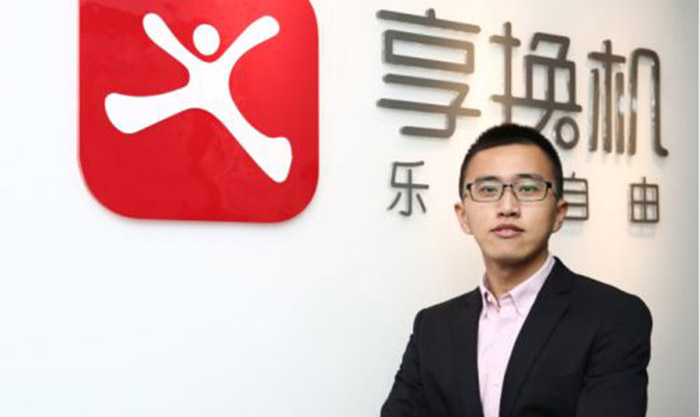 Xianghuanji is also leveraging the brick-and-mortar stores and repair centers operated by Aihuishou across the country to offer face-to-face services, which allow users to return devices and rent new ones offline. As of now, Xianghuanji's services are available in more than 200 Aihuishou recycling stores and over 70,000 stores across the nationwide recycling network of Aijihui, a franchise-based recycling unit under Aihuishou.
Aihuishou's recycling services allow Xianghuanji to easily dispose of the phones returned, and based on Aihuishou's database and intelligent pricing system, Xianghuanji can accurately assess the value of used phones and determine the rent for new phones.
Xianghuanji has established strategic partnerships with Sesame Credit, Ant Credit Pay and MYbank. Only users whose scores are 600 or higher and who are not on the credit blacklists provided to Xianghuanji by its partners can rent devices on the platform. Huabei and MYbank also provide users with loan services.
With respect to customer acquisition, Xianghuanji's services are accessible through the consumer interface of Alipay and Taobao Leasing. The company has also launched a phone upgrade program in collaboration with Samsung.