Chinese electronics giant Oppo announced the official release of its new line of flash chargers yesterday in a press release, including a 125W flash charger which the company says is the world's fastest. The company hasn't announced when the new lineup will be available on store shelves.  
The announcement may mark a shift in the industry's landscape as Oppo—historically a slow-mover in releasing wireless technologies compared to other smartphone manufacturers such as Samsung, Huawei, and Apple—rolls out the lineup, which includes four different chargers for consumer electronics. The company only launched its first wireless charger in April, some two years after its competitors.
"We are committed to continuing to build wireless and ultra-small charging technologies in order to provide users with a safe, efficient, and convenient ultra-fast charging experience," said Jeff Zhang, Chief Charging Technology Scientist at Oppo, during the official release.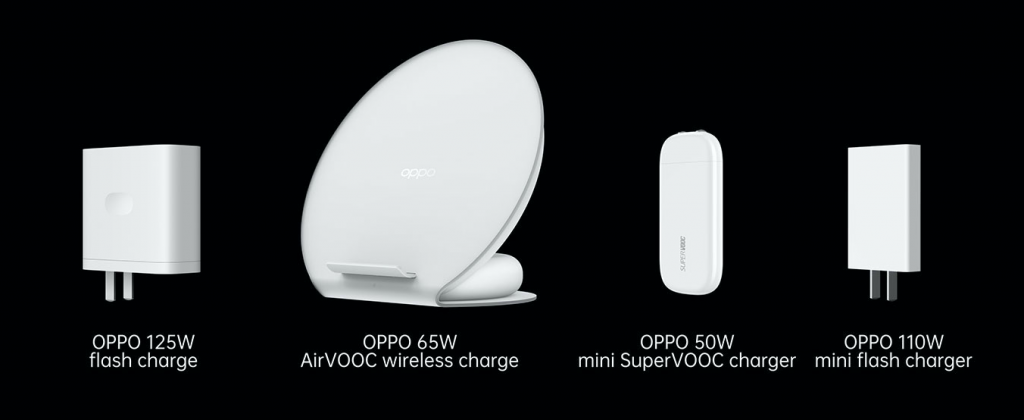 The newly released technology includes 125W, 110W, 65W, and 50W chargers. The company claims its 125W flash charge model can fully charge smartphones in 20 minutes, about 10 minutes faster than other leading models. Additionally, the 65W AirVOOC charger can wirelessly charge a 4,000mAh battery— commonly found in Oppo's smartphones—in half an hour, the company reported.
The lineup also includes two compact adapters that use GAN technology—a type of semiconductor material—to reduce their size.
Most smartphone companies, such as Xiaomi (HKG: 1810), Samsung, Vivo, and Oppo, are racing to create the fastest charging technology. While smartphones are increasingly adopting long-lasting battery tech, consumers still want faster-charging solutions as frequent charging remains a facet of everyday life.
Founded in 2004, Dongguan-based Oppo manufactures MP3 players, portable media players, LCD-TVs, e-books, and smartphones. The company is one of the fastest-growing smartphone brands in China and one of the largest in terms of revenue. According to research from industry insight firm Counterpoint, last year, Oppo ranked fourth—after Apple, Samsung, and Huawei—in global revenue in the mobile phone industry.
The company has not announced any new smartphone models to accompany its newly launched charging devices.