KrASIA is one of Hanoi Innovation Summit 2019's media partners. 
Ơi stands for Open Innovation or in Vietnamese, it can be translated as "Hey" – a shoutout to all entrepreneurs who gathered this past week at the first-ever Hanoi Innovation Summit.
Nearly 750 startups from 40 countries applied for the Ơi startup competition, which covered six themes: environment, mobility & travel, smart cities & logistics, life sciences, future of work, and consumer technologies.
Of those, 49 startups were chosen to pitch at the two-day event in Hanoi for the USD 10,000 cash prize and one-week long accelerator program either in Hanoi or Ho Chi Minh City.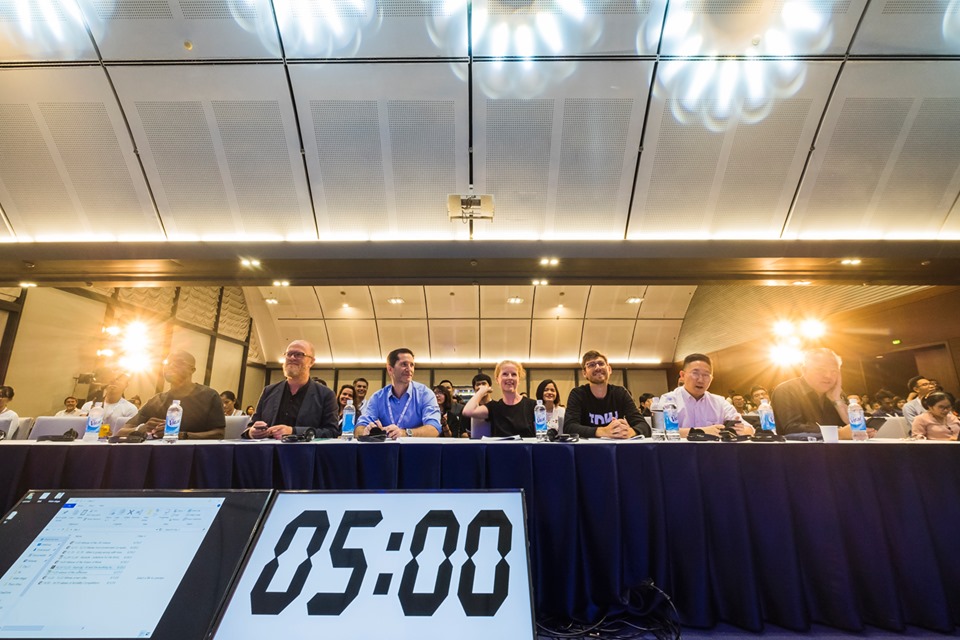 Besides the winner Carbon Upcycling Technologies, a Canadian startup that transforms CO2 emission and cultivates nanoparticles to enhance materials like concrete, plastics, and batteries, KrAsia took note of three category winners that did not get the ultimate prize but stood out for their potential to solve pain points encountered in daily life:
The winner of the mobility & travel category, LuggAgent, a Hong-Kong based startup that provides a same-day luggage delivery service within the city and airport, now claiming to operate in +200 cities only within two years of operation.
Travelers often have to drag luggage between the airport and their hotel if the timing of their flights does not match the check-in or check-out time at their accommodation. LuggAgent allows you to book same-day luggage delivery to your airport, hotel, Airbnb or residence. Luggages will be collected and delivered via a scheduled route with real-time tracking available.
Yes, most hotels will look after your luggage, but the service eliminates the time you would need to travel back and forth to pick it up yourself. LuggAgent has some notable names as partners, from Ctrip, Klook, Expedia, and TripAdvisor, to Cathay Pacific. And your bags are also fully insured.
The only Vietnamese startup represented in the final pitch round is winner of the future work category: Recruitery. This startup aims to disrupt the headhunting business.  The platform connects businesses with freelance headhunters so that businesses can save cost in finding the right talent and freelance headhunters can earn money by referring a successful candidate.
Recruitery's freelance headhunters are those who have direct relationships with the talents and will submit the best candidate in order to win the referral reward. Founder & CEO Toan Nguyen aims to expand the services across Southeast Asia, increasing their pool of customers that already include some big name companies like SEA and VNG.
Bangkok-based discount restaurant booking service Eatigo, winner of the consumer technologies category, is looking to expand to Vietnam after having entered five Southeast Asian countries in addition to Hong Kong and India. Founded in 2013, Eatingo is not the typical restaurant booking service but allows diners to enjoy discount at off-peak hours and for restaurant owners to set their preferred discount rates at these hours to fill empty tables. In 2016, Eatingo raised its first Series B round from lead investor TripAdvisor and another Series B in 2018, according to Crunchbase.
"Early Stage" is a series where the writers of KrASIA highlight startups that caught our eye for the week.