Mary Meeker, the founder of Bond Capital and ex-general partner of Kleiner Perkins, released her annual internet trend report yesterday at the Vox/Recode's Code Conference 2019. This report has been ongoing for more than a decade, showcasing statistics and the latest technology trends globally.
The same narrative continues from last year: finding growth in the technology space is getting harder. Declining smartphone shipment numbers is a case in point, as mentioned in the report.
Interestingly, the number of Chinese tech giants that made it into Mary Meeker's top 20 list of global tech companies fell from 9 to just 5 this time. While Alibaba and Tencent maintained their position in the 6th and 7th place, Toutiao, Didi Chuxing, and Xiaomi have all got pushed out of the top 20.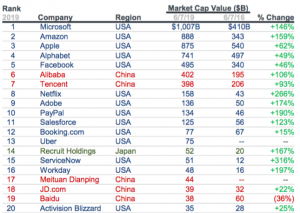 2018 saw how the Facebook-Cambridge Analytical saga unfolded and also the implementation of Europe's GDPR. Yet, according to the report, the number of people who are concerned about data privacy, while large, is actually in decline.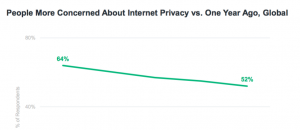 Another predictable observation is that regulators play catchup when it comes to defining the rules for the technology sector. The report plotted the different degrees of regulation across the US, the seven largest EU economies, India, and China in one table, indicating, at present, how have they been affecting the tech economy.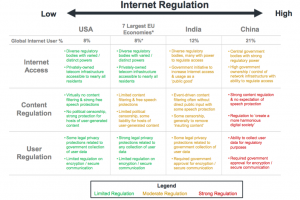 In one chart, Meeker visualizes how there can be a gap between humanity's ability to adapt to the pace of technological change.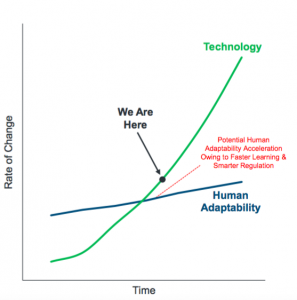 She says for the gap to close, it's critical that policymakers develop fast learning, quicker iteration, and experimentation skills to foster technology growth in a way that does not compromise on public benefits.