Writer: Zhang Xiyuan
As clearly stated in the recent plan for AI development, issued by the State Council of the People's Republic of China, AI has become the focal point of international competition, and primary and secondary schools will offer relevant courses.
Boosted by the government policy, coding products for kids could be the next emerging market to be exploited.
It is estimated that some 67.5% of American kids are receiving the online coding education. The penetration rate of Scratch, a major programming language specifically for kids' coding education, stands at 44.8% in the U.S., while the number in China is less than 1%.
According to a research report of Lianxun Securities, the kid-targeted programming market is expected to worth ¥23 billion to ¥35 billion ($3.47 billion to $5.28 billion) in the years to come.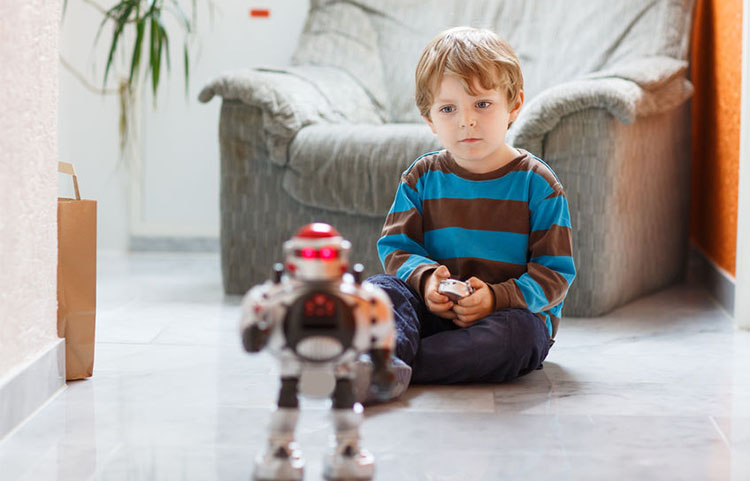 Today's major players in the industry pry the market open either with software or hardware products. MatataLab established in June 2017, falls under the latter.
Instead of requiring abstract concepts of real programming, the product allows its target users, predominantly kids aged 4 to 9, to give instructions to robots via tangible coding blocks.
Unlike any other coding products for kids you could possibly find in today's market, MatataLab offers hands-on coding experiences with the help of image recognition technology.
Kids can instruct their robots to accomplish different tasks on maps by building sequences with various coding blocks.
Su Rongxing, CEO of MatataLab told Kr-Asia that, tangible and icon-looking coding blocks are easy-to-operate and in keeping with the development of kids' cognitive ability. They further lowered the threshold for the novices.
In addition, the robot toy could be way more than just for coding learning, as image recognition is used for recognizing coding blocks and controlling the robot. During playing, the product helps sharpen players' logical thinking and develop their multiple skills like music creation and drawing.
Given the low technological barriers to entry, it is of great importance to deliver a continuous stream of innovation and to improve customer stickiness.
This is why the startup also puts the development of other more playable smart toys including music and drawing playsets on the schedule, in addition to the aforesaid patent of the innovative programming method.
Moreover, MatataLab plans to integrate with games, such as those on iPad and TV Box apps, and courses like those offered by iBook and iTunes U to garner more loyal users.
According to Su, the standard version of MatataLab is likely to be priced at $149 in overseas markets and ¥800 to 1,000 in China, while the premium version is to be priced at about $249 and around ¥1,500 in foreign and domestic markets, respectively.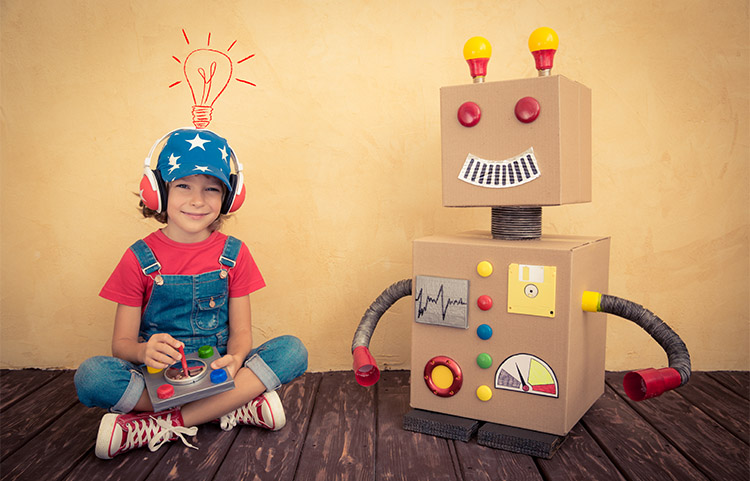 In terms of distribution channels, the company will pay closer attention to overseas markets in its early stages of development, as Su reckons that foreign STEAM education markets are more mature and the product prices are more acceptable to users there.
More specifically, it will start with corporate customers, such as kindergartens, pre-school institutions and the lower grades in primary schools, considering that this is still a budding market. According to MatataLab, a range of Europe- and Asia Pacific-based educational institutions have already placed orders.
Other MatataLab-esque products include Cubetto by London-based Primo Toys, a computer programming toy with instruction blocks, and Bee-Bot by Terrapin Software which allows kids to enter commands via both an onboard keypad and PC or tablet apps. MatataLab, however, believes that these two are offering limited functionalities and not so competitive in customer retention.
This October, MatataLab has raised millions of yuan in an angel round which were mainly used in product R&D as well as marketing. The core founding team members are all from Makeblock, a STEM education solution provider.