Chinese internet and gaming company NetEase (NASDAQ:NTES, HKEX:9999) posted RMB 18.2 billion (USD 2.6 billion) in total revenue during the second quarter of 2020, a 25.9% year-on-year (YoY) jump, exceeding analyst expectations of RMB 17 billion (USD 2.5 billion), according to the company's latest earnings release.
China's second-largest gaming company after Shenzhen-based rival Tencent (HKG: 0700), NetEase was one of China's earliest internet firms to tap the US capital markets, and the company celebrated 20 years on Nasdaq this June. Additionally, the company executed a blockbuster IPO in Hong Kong in June, raising USD 3.5 billion.
NetEase's international profile has been elevated in recent months, following announcements in May and June that the company would be developing mobile games based on the beloved Harry Potter and Lord of the Rings franchises.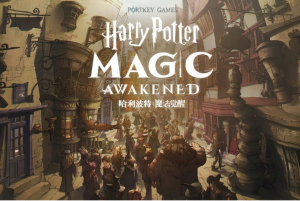 Revenue from the company's core gaming business climbed 20.9% YoY to RMB 13.8 billion (USD 2.0 billion) in the June quarter, accounting for around 76% of total revenues. The growth was buoyed by the success of NetEase's international expansion.
NetEase's chief financial officer (CFO) Charles Yang commented on the earnings call, "Our overseas online game net revenues hit a new record high in the second quarter, propelled by robust performances from Knives Out and Life-After in Japan."
Japan is the second-largest market for mobile games after China, and despite having less than 70 million mobile gamers, it generates the highest Average Revenue Per User (ARPU), according to SensorTower.
Meanwhile, NetEase's online education platform Youdao continues its robust growth in the face of the COVID-19 pandemic as revenues grew by 93.1% YoY in the second quarter. Youdao has scaled rapidly, as revenue from this segment has more than tripled from RMB 174.4 million (25.11 million) in the third quarter of 2018 to RMB 623.3 million (USD 88.2 million) in the second quarter of 2020.