UMG Idealab, the corporate VC arm of Myanmar's UMG Group on Thursday announced that it invested an undisclosed amount in the Indonesian startup Jari, which offers productivity tools to companies. Jari Solusi International will use the new funds to strengthen its digital infrastructure for new product launches and to boost the sales and marketing, according to CEO Stephanus Lutfi.
The firm also aims to upgrade its Jarvis application, to expand the user base in Indonesia and Southeast Asia. "Through Jari Visibility or Jarvis, we want to help reach more companies outside the financial sector to increase the productivity of field personnel with the technology we have developed," said Lutfi.
Launched in 2017, Jari provides a cloud solution that supports debt collectors to recover loans with its app Jarco that was designed to reduce fraud during payment collection.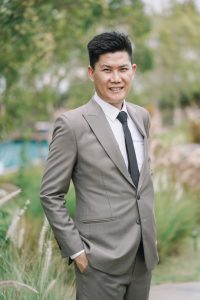 In response to the surging trend of remote working, the startup launched "Jari Visibility" in July. The new app traces the productivity of workers outside the office, with features that include employee attendance management with check-in and check-out selfies, GPS-based location recording, and the monitoring of workflows.
The financial details of the deal were not disclosed. UMG Idealab founder and executive chairman Kiwi Aliwarga (pictured on the top) told KrASIA in an earlier interview that the VC is investing in early-stage startups with a ticket size of USD 5,000 to USD 2 million per company.
Started in Myanmar in late 2014 and operating in Indonesia since 2016, the firm already sealed five deals this year with Widya Life Science, Foodtx, grocery delivery startup Zay Chin, and chocolate factory Moodco.