After raising seven figures in funding, one of Myanmar's most promising digital payment platforms says it has set its sights on becoming the most widely-used tool for digital transactions in the country. NearMe, who received funding from Japanese conglomerate Sumitomo Corporation on Tuesday, plans to expand to more small and medium-sized retailers around the Southeast Asian country, where the growth potential for fintech startups is enormous.
The investment will help the firm expand their retail merchant network, and to accelerate the adoption of digital payments.
Before it was known as NearMe, the company was the mobile app of 1-STOP, an over-the-counter payment network launched by global payments firm 2C2P, Myanmar's largest manufacturer and distributor of agricultural technology Awba Group and Pahtama Group, a consumer product distributor in 2015. However, 1-STOP's network was later rebranded as NearMe, and remains an arm of the parent company.
"We are seeing an accelerated digitization of Myanmar economy during this time. The pandemic is spurring many small and medium-sized companies to adopt digitization much quicker in order to grow their business and service their customers better," said NearMe CEO Lynn Htaik Aung, who is also director of alternative payments at 2C2P, a leading payment services provider in Southeast Asia.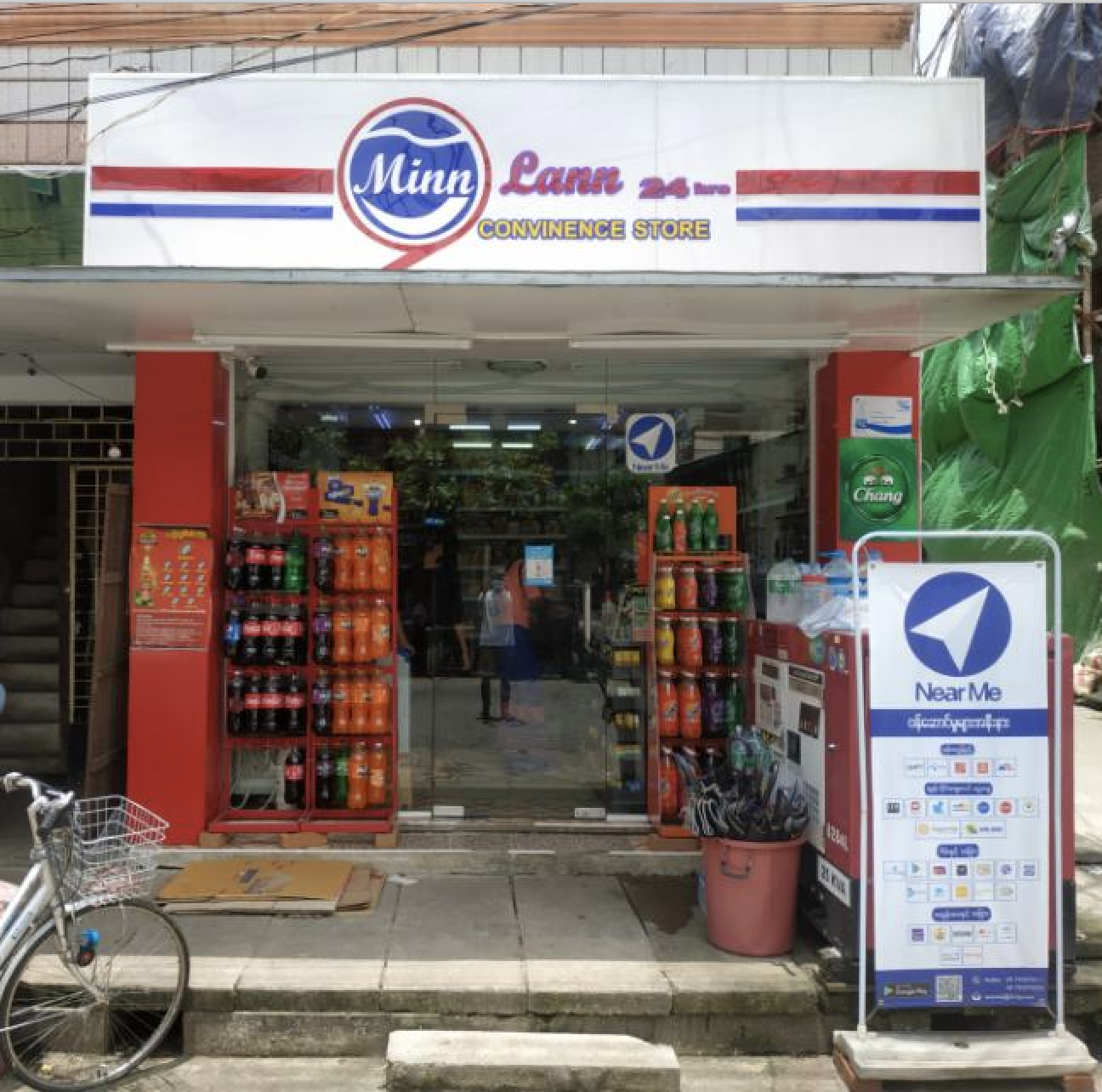 Launched in 2015, NearMe lets users make various kinds of payments, like taxes, utilities, or buying flight tickets, through either a mobile app, point-of-sale terminal, or webpage. Users typically top up their accounts and complete purchases at convenience stores and other NearMe partners using prepaid cards or cash.
"Currently, many retail SMEs lack digital inventory capabilities and tend to only accept payments in cash. NearMe is able to provide a hub for the digital goods from retail SMEs to serve their customers, and also allows them to accept digital payments," Aung told KrASIA. "NearMe's main strategy to adopt more service providers is being a neutral platform that allows any service provider to utilize our retail network to acquire more customers."
With over 50,000 partner stores nationwide, the firm also helps customers apply for personal loans. The news came after its collaboration with Mother Finance in March, Myanmar's first mobile-based lending application, to provide credit to the NearMe's agents and partner stores.
"In Myanmar, logistics and modern shopping chains are still in their infancy, partly due to [the] developing social infrastructure such as electricity and roads. On the other hand, the market is very attractive for digital technologies, with mobile phone penetration exceeding 100%," Shuji Fukuda, general manager at Sumitomo told KrASIA. Fukuda added that the firm can help advance the digitalization of Myanmar's economy through the investment in NearMe.
With a USD 52 million injection from IFC, Cento Ventures, and Arbor Ventures last year, 2C2P's total funding has acceded to USD 70 million. The payment platform also partnered with Myanmar's leading mobile money Wave Money in February to extend online payment services to expand its presence in the country.
Digital payments in Myanmar are expected to show an annual growth rate of more than 20% by 2024, with the aggregate transaction value increasing from approximately USD 70 million today to USD 340 million in 2024, according to estimates by data provider Statista.
But even with such rapid growth, 74% of Myanmar's adult population does not own a bank account, reflecting massive potential in the market, according to payment consultancy Mercator Advisory Group.
The current leaders in the digital payments sector include Ant Group-backed Wave Money, Ooredoo's M-pitesan, and KBZPay. Meanwhile, major financial institutions and telecommunications operators such as GrabPay are planning to enter the country.