Malaysian coworking space company WORQ has raised a round of MYR 10 million (around $2.5 million) in funding from investors such as Bangsawan Consulting and Phillip Capital.
The team had previously raised $787,000 from a number of investors including Malaysian agency Cradle Fund; investment firm SMG; and US-based fund 500 Startups through its Southeast Asian counterpart 500 Durians.
Launched in March 2017, its Glo Damansara unit in Kuala Lumpur houses more than 70 teams and achieved full occupancy within two months of operations. Glo Damansara is a big retail mall, which will soon be home to NEM Malaysia's blockchain centre.
The company will launch its second location this October, a 22,000 square feet office space in Subang Jaya, a city in Malaysian state Selangor. It will also open new coworking spaces within the Klang Valley, a city in Kuala Lumpur.
Teams working out of WORQ can choose from three payment models: hotdesking, a dedicated desk, or a private suite.
Hotdesking typically costs MYR 300 a month (around $74) and is targeted towards solo members who can choose any available seat, as opposed to using a dedicated desk which costs MYR 600 ($148) a month. For those contemplating getting a private suite, the pricing isn't available publicly, since it's more of a custom quote pending the size of the team and other features needed.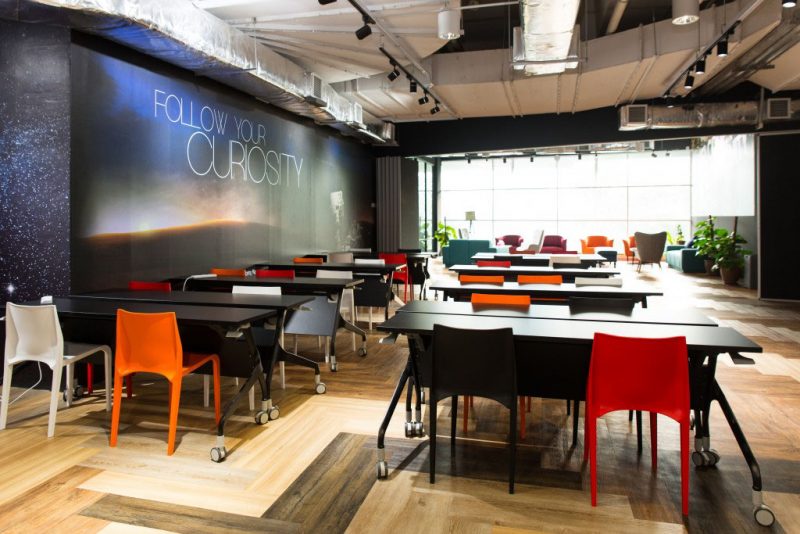 The coworking space has also been given the Malaysia Digital Hub status by the Malaysia Digital Economy Corporation, allowing it access to benefits such as:
Corporate tax exemptions for the tech startups
Malaysia Tech Entrepreneurs Programme that issues passes for individuals who want to set up or expand their businesses into Malaysia
Access to funding
Coaching and mentorship
Low cost of doing business
High-speed broadband
Stable business-friendly environment
Freedom of ownership for foreign companies for investors
Other coworking spaces in Kuala Lumpur include The Co., Colony KLCC, The Success Factory, Impact Hub KL, and START.
Editor: Ben Jiang