The period after Chinese New Year is supposed to be a surefire source of profits for movie theaters around China, with revenues overtaking any other time of the year. However, the second-largest box-office in the world has been hit hard as theaters were forced to close down in a measure to contain the spread of coronavirus.
Lost in Russia—the third film of Huanxi Media's highly successful "Lost in" series—one of the most anticipated movies of the season, was set to release in local theaters on Chinese New Year's Eve on Jan. 24. Instead, it went live on ByteDance's short-video apps Douyin, Xigua Video, and Jinri Toutiao, in an unexpected deal to reduce losses.
The film is just one of seven movies set to debut around Chinese New Year, whose premieres have been delayed indefinitely due to the coronavirus, which originated in Wuhan at the end of 2019 and has spread to other parts of the country. As the death toll from the epidemic has climbed to 1,016, with more than 42,700 infected in China as of Feb. 11, the whole Chinese New Year film slate, as well as the Valentine's Day slate, has been canceled.
Virtually all cinemas have remained closed since January. With millions of moviegoers staying home, Bytedance has jumped on a highly profitable, and controversial, opportunity. Within 24 hours after being forced to delay Lost in Russia, Huanxi Media inked a deal with ByteDance to release the film, and a new drama series, on the internet giant's ecosystem of apps. The movie was watched over 600 million times by 180 million users within three days, after ByteDance paid RMB 630 million (USD 90.3 million) for its copyright.
The move sparked heated discussion among industry insiders. A statement issued by the film industry of eastern China's Zhejiang province said cinemas across the country, having made significant investments in marketing the film, would suffer from this decision. If the internet premiere proceeded, they said, they would boycott Huanxi's future productions.
The cooperation between ByteDance and Huanxi came at a time when the film industry is set to face enormous disruption. With ticket sales wiped out during China's hottest season, the country is unlikely to surpass the US as the largest film market in 2020, as some previously predicted.
According to a Bloomberg report, the losses from the collapse of ticket sales in 2020 have mounted to USD 1 billion, citing estimates by Rance Pow, CEO of cinema industry consulting firm Artisan Gateway. This accounts for about 10% of anticipated revenues this year, a hefty sum considering uncertainty over the outbreak continues.
"We can do nothing except for wait for governments' directive," said Fu Hanbing, a cinema manager in Jinhua, Zhejiang province. The two theaters she runs were closed since Jan. 24. She told KrASIA that one theater, which has nine screens and over one thousand seats, generated over RMB 200,000 on the first day of the Chinese New Year last year. This year, the revenue was zero.
While Fu doesn't believe internet releases will become mainstream anytime soon, she does feel mounting pressure from online platforms.
"There should be at least some rules in this industry," she said.
In a bid to reduce losses, Fu is still trying to figure out ways to resell goods, like snacks and beverages, previously prepared for the Chinese New Year's moviegoers.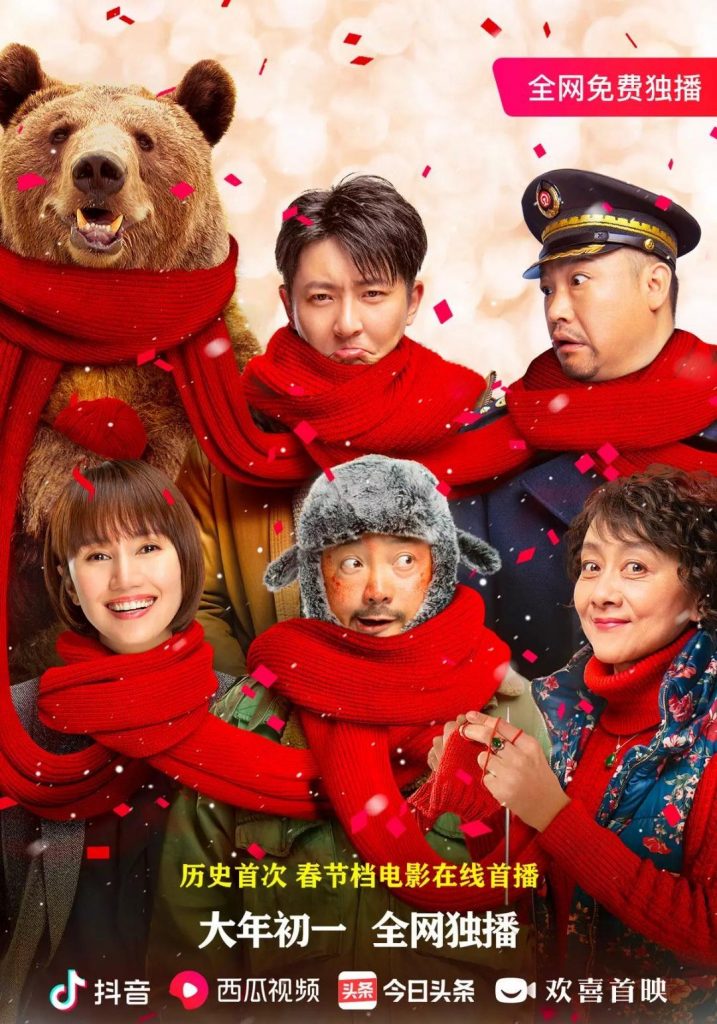 Impact across many parts of the industry
April, who preferred not to reveal her full name, is the co-founder and screenwriter at a production startup based in Beijing. The nationwide order to halt all film production hasn't hit them hard, as she's currently working on early-stage projects, she said. However, for studios whose films or shows are already under production, the sudden shutdown is set to cause losses from continuing salaries, rent, and loan payments, she added.
"Many small studios could die due to the lack of sufficient financial support during this period," April said.
The coronavirus is a double whammy for China's sagging film industry. Despite a continuous growing box office performance before the outbreak, some market watchers say the industry has entered a "winter" moment, clobbered by a RMB 900 million tax evasion case in 2008, authorities' stricter censorship over content, and investors' apprehension.
Last year, at least 1,884 TV and film companies reportedly shuttered, according to Chinese enterprise data provider Tianyancha, and the number of TV dramas that got approvals from the National Radio and Television Administration was 905, down 27% compared to 2018.  
Amid the disruption, online video platforms in China have grown rapidly, with Baidu's iQiyi and Tencent Video both claiming more than 100 million paying users and hosting more self-production on their sites. Shortly after ByteDance announced its partnership with Huanxi Media, iQiyi and Tencent Video managed to stream popular Hong Kong remake Enter the Fat Dragon.
According to several local media outlets, more movies are set to skip theaters and go straight-to-online, as the coronavirus containment measures are expected to last for several months.
April, who is currently working on dramas set in the countryside, doesn't believe the competition between cinemas and online video platforms has to be a zero-sum game. Rather, she said the situation might lead to better content.
"Content on video platforms are uneven in quality, and not many internet users are willing to pay for these," she said. "Maybe this unexpected break is a good time for people in this industry to produce something good."