Mobileye, the Jerusalem-based developer of driver assistance technologies acquired by Intel Corporation for USD 15.3 billion in 2017, revealed this week that it is set to launch a pilot for autonomous taxis and ride-hailing services in Munich and Tel Aviv next year, in collaboration with German-headquartered international car rental and mobility service provider Sixt SE.
Intel CEO Pat Gelsinger announced the news during his keynote presentation at the 2021 IAA Mobility show in Munich on Tuesday. He also revealed Mobileye's new self-driving robotaxi, powered by Mobileye Drive, the company's fully integrated self-driving system, and said it was ready for commercial deployment.
The autonomous robotaxi option will be part of the ride-hailing service Sixt Ride. Mobileye's vice president of mobility-as-a-service (MaaS) Johann Jungwirth, also known as JJ, unveiled Mobileye's robotaxi for the first time in a short video.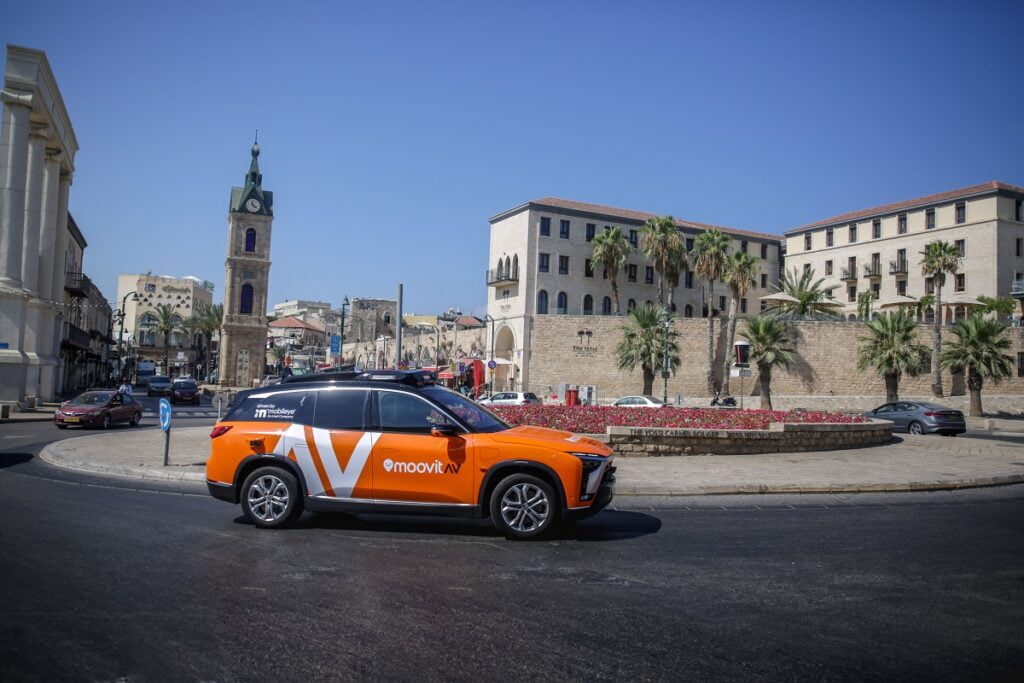 "This is the first production-grade, fully electric self-driving vehicle by Mobileye, and it is capable of SAE Level 4 full autonomous driving," Jungwirth said, "And the vehicle looks just like a regular vehicle… All sensors are beautifully integrated and several of them are in our sleek organic design manta ray roof unit." Jungwirth proceeded to showcase the vehicle's storage space and "the technology which makes this all work." MoovitAV is the vehicle's new driverless mobility services brand, and the robotaxi was painted in orange with the MoovitAV logo on it "so that people know that they need to download the Moovit app in order to get access to these new driverless mobility services," Jungwirth added.
Moovit is the Israeli smart transit data firm acquired last year by Intel for USD 900 million.
"Mobileye will own the robotaxi fleet used in the Munich service, while Sixt will draw upon its established expertise in providing, maintaining, and operating the fleet. The vehicles will include the MoovitAV service and Sixt branding once the service launches in Munich, to make it easy for customers to distinguish between traditional ride-hailing and the autonomous fleet vehicles," Intel said in a statement.
Riders will also have access to the service through the Sixt app. The autonomous service will also be included in Sixt's holistic mobility platform One, which combines app products for ride-hailing, car rental, car-sharing, and car subscriptions in one app.
Mobileye co-founder and CEO and Intel senior vice president Amnon Shashua also made an appearance by video to highlight the technologies that make the robotaxi work. The video also briefly showed passengers in Tel Aviv-Jaffa getting picked up by the driverless vehicle after they ordered a ride through one of the apps.
The collaboration between Mobileye and Sixt "also aspires to scale driverless ride-sharing services across Germany and other European countries later this decade," Intel said in its announcement.
"Launching our robotaxi in Munich represents a significant step on the road to the future of mobility. We look forward to rolling out the service in Germany and to expanding to additional locations—with Sixt in Europe, with Moovit in Tel Aviv, and beyond—to bring the life-changing promise of self-driving mobility everywhere, in every way, to everyone," Mobileye said in a blog post on the news.
Mobileye will use the Nio SE8, an all-electric SUV from China, for the new vehicles. Nio SE8s are electric seven-seater SUVs made by the Chinese electric vehicle manufacturer Nio. The company signed a collaboration agreement with Nio in 2019. Nio engineered and manufactured the self-driving system designed by Mobileye and integrated its Level 4 autonomous vehicle technology, its EV lines for consumer markets, and driverless ride-hailing services. Level 4 means high automation without a need for human intervention, but humans can still manually intervene if necessary.
Testing in Germany and beyond
Mobileye began testing self-driving vehicles in Munich last summer, after the company obtained an AV testing permit recommendation from the country's independent technical service provider TÜV SÜD. Munich was the first city in Europe to approve the pilot, which was based on Mobileye's existing program in Israel, where the company had been driving vehicles since 2018.
The company later debuted pilots in New York, Tokyo, Shanghai, and Detroit. It also has plans to begin testing in Paris, Shashua said in his video address.
A recently enacted AV law permits driverless vehicles on German roads, allowing Mobileye robotaxis to begin early-rider testing on Munich streets in 2022.  The fleet will then move from test to commercial operations upon regulatory approval.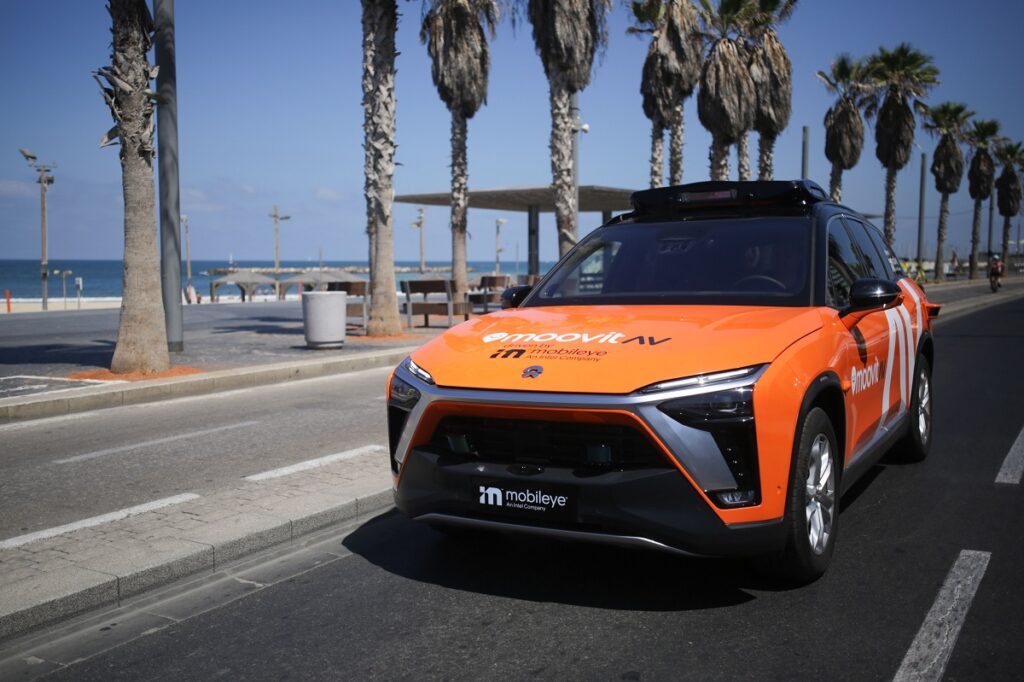 "Germany has shown global leadership toward a future of autonomous mobility by expediting crucial AV legislation," Intel's Gelsinger said. "Our ability to begin robotaxi operations in Munich next year would not be possible without this new law."
In Israel, the Transportation Ministry enabled the approval of driverless pilots without a safety driver last August. The ministry has not yet enabled the approval of driverless pilots with passengers in the vehicle, but AV trials are ongoing to advance to this stage.
The collaboration with Sixt is the first known commercial robotaxi service between a tech supplier and a mobility services provider, Intel claimed in its announcement.
"With strong logistics and operational partners like Sixt, Mobileye can bring the promise of full autonomy to life in cities around the world," said Shashua. "We're delighted that Germany is a first mover."
"This strategic collaboration is the next step in expanding our integrated mobility platform One and underlines our company's evolution toward becoming the industry's leading provider of innovative and digital premium mobility. We are delighted to leverage the remarkable technology leadership of Mobileye to bring driverless mobility to customers in Germany and beyond," Alexander Sixt, co-CEO of Sixt SE, said.
The article was originally published by NoCamels, a leading news website covering breakthrough innovation from Israel for a global audience.