Israel's Mobileye, the developer of driver assistance systems acquired by Intel Corporation for USD 15.3 billion in 2017, released a video showing its autonomous test vehicle navigating Munich's urban roads and highways for nearly 60 minutes as part of a wider plan to test self-driving vehicles across Germany.
This summer, Mobileye received a permit from Germany's independent technical service provider TÜV SÜD to perform autonomous vehicle (AV) testing in urban and rural areas as well as on the Autobahn, the federally controlled extensive network of limited-access freeways, at driving speeds of up to 130 kilometers (80 miles) per hour.
The company is a global leader in advanced driver-assistance systems and hopes to make autonomous driving a reality in the near future. It has been testing its technologies for over two years and has a number of running partnerships—the newest in Dubai—to test AVs in several cities and roll out mobility-as-a-service (Maas) offerings, including self-driving taxis and smart city solutions, together with Israeli-founded mobility company Moovit, which was acquired by Intel this year for USD 900 million.
In the video released on Tuesday, the vehicle conducts sophisticated maneuvers in and around Munich, including navigating a left turn on green through a busy intersection, avoiding a bus pulled to the side of the road, and moving around a vehicle that is parallel parking. The car also reaches speeds of up to 130 kilometers per hour and changes lanes on the highway at high speeds.
The test vehicle, Mobileye noted, uses a camera-based self-driving system of Mobileye's level-4 (high automation with a driver in the seat) development AV. A subsystem runs on two of Mobileye's EyeQ5 systems-on-chips (SoCs) processing 11 cameras.
Mobileye is also working with its Road Experience Management (REM) mapping technology to create high-definition maps of road infrastructures worldwide as the basis for safe autonomous driving. REM technology, a crucial tool for AV deployment, is actively generating data about more than 15 million kilometers of roads daily to build the map and keep it up to date, Mobileye said. In addition, data from 25 million vehicles is expected to be collected by 2025, in cooperation with various auto manufacturers.
"High-definition maps are crucial to a safe and robust self-driving system. Because it is crowd-sourced across production vehicles in large volume, our Road Experience Management technology satisfies the near real-time and scale challenges necessary for an effective map, said Amnon Shashua, president and CEO of Mobileye, in an Intel statement.
Mobileye currently runs mapping and testing initiatives in Germany, South Korea, France, and Israel, and signed an agreement in September to launch these technologies in Dubai.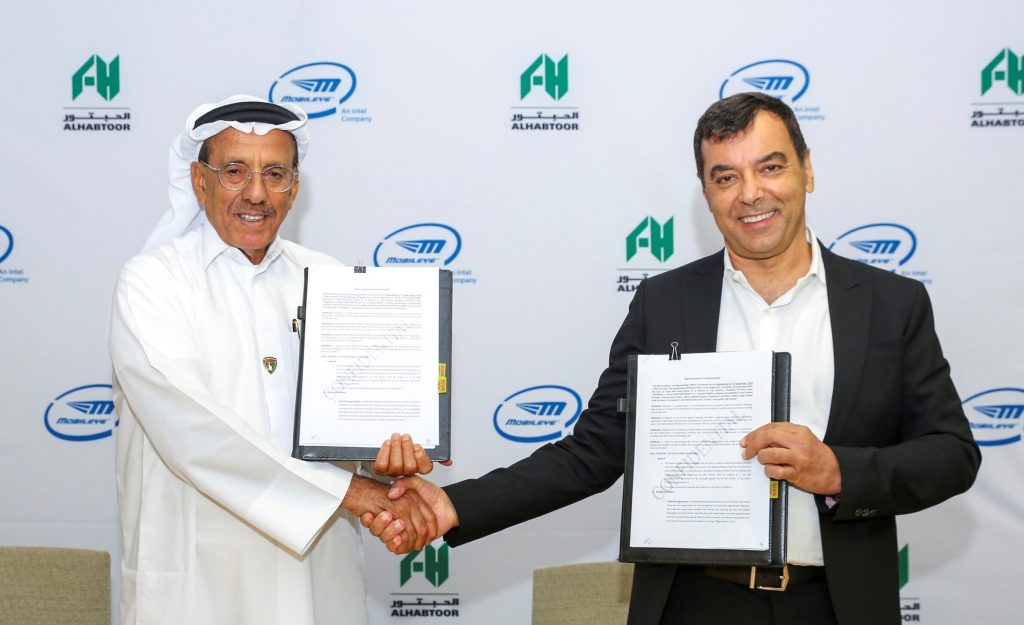 Mobility-as-a-service
It has been a big year for Mobileye and Intel. Following the acquisition of Moovit in May, Intel indicated that the deal was made to help Mobileye accelerate its autonomous driving solutions and bring it closer "to achieving its plan to become a complete mobility provider, including robotaxi services, which is forecast to be an estimated USD 160 billion opportunity by 2030."
Founded in 2012, Moovit has grown its user base to over 800 million people who use its mobile and web app in 3,200 cities. In addition to its public transportation data features, Moovit's other mobility options are quite extensive and include ride-hailing companies, car-sharing companies, station-based bike-share systems, dockless bikes, scooters and mopeds. The company also sells transit data analytics to municipalities and public transport operators through its Smart Transit Suite, and collects more than six billion data points daily about traffic flow and user demand.
Together, Intel said Mobileye and Moovit will start demonstrating full end-to-end ride-hailing mobility services based on Moovit's mobility platform and apps using Mobileye's AVs.
Intel said this strategy "offers society and individuals solutions to today's major social costs of transportation," namely minimizing traffic congestion, reducing emissions, and giving people equal and affordable access to mobility.
Shashua said at the time that mobility industry is "shaping into three types of players, including traditional public transit operators who offer most of the urban bus and rail services, transportation network companies such as taxi operators and ride-hailing companies, and the emerging driverless ride-hailing operators."
"All have different strengths and weaknesses, needs, and business models, but a common aim: All players are striving for automation as the most affordable and efficient transportation method of the future," he added.
Shashua laid out three steps and models as part of Mobileye's multimodal XaaS [anything as a service] strategy: "First is vehicle-as-a-service (VaaS), where we will sell or lease the self-driving vehicle for the customer to operate. In the second model, rides-as-a-service (RaaS), we will provide rides to fleet operators, including the fleet operations. Both models are designed to meet the business needs of the different transportation providers and will be amplified with a strong mobility intelligence layer (optimization, demand analysis, etc.) that will enable maximal utilization. In the third model, MaaS, Mobileye will deploy its own robotaxi service."
Shashua acknowledged that the tasks ahead would not be easy and required "the best self-driving technology out there, along with vast operational know-how, valuable data, and a customer-facing infrastructure."


This article first appeared in NoCamels, which covers innovations from Israel for a global audience.