Victoria, with its strong economy and the bustling, cosmopolitan charm of its capital, Melbourne, is paving the way for progress in several groundbreaking, rapidly evolving sectors.
Victoria's mature base in key sectors, including clean energy, advanced manufacturing, logistics, resources, and services, is increasingly looking to artificial intelligence to accelerate the rate of robotics and automation. KrASIA investigates why these companies from Asia have recently expanded into Melbourne and the roles they play in transforming traditional industries in Victoria.
SunGreenH2: Harnessing Victoria's green energy potential
Hailing from Singapore, SunGreenH2 is a trailblazing green energy startup that is focused on manufacturing components for electrolyzer cells, which are instrumental in the generation of hydrogen-based energy with zero emissions. The company's groundbreaking technology has not only doubled the output of hydrogen-based energy but also made its production more efficient and affordable, supporting its vision of universal access to low-cost, zero-emission hydrogen energy.
Victoria, a powerhouse for the burgeoning clean energy sector, is replete with abundant natural resources and a talent pool from five globally top-ranked universities that form the bedrock for green energy startups. The state government, along with Invest Victoria, is steadfast in its pursuit of a 50% clean energy goal by 2030, boosted by significant investments such as the AUD 1.6 billion package to set up renewable energy hubs and decarbonize energy systems across the state.
SunGreenH2, capitalizing on the Victorian Government's Renewable Hydrogen Industry Development Plan, has already established a hydrogen energy production facility in Melbourne, attesting to the state's welcoming environment for global investment.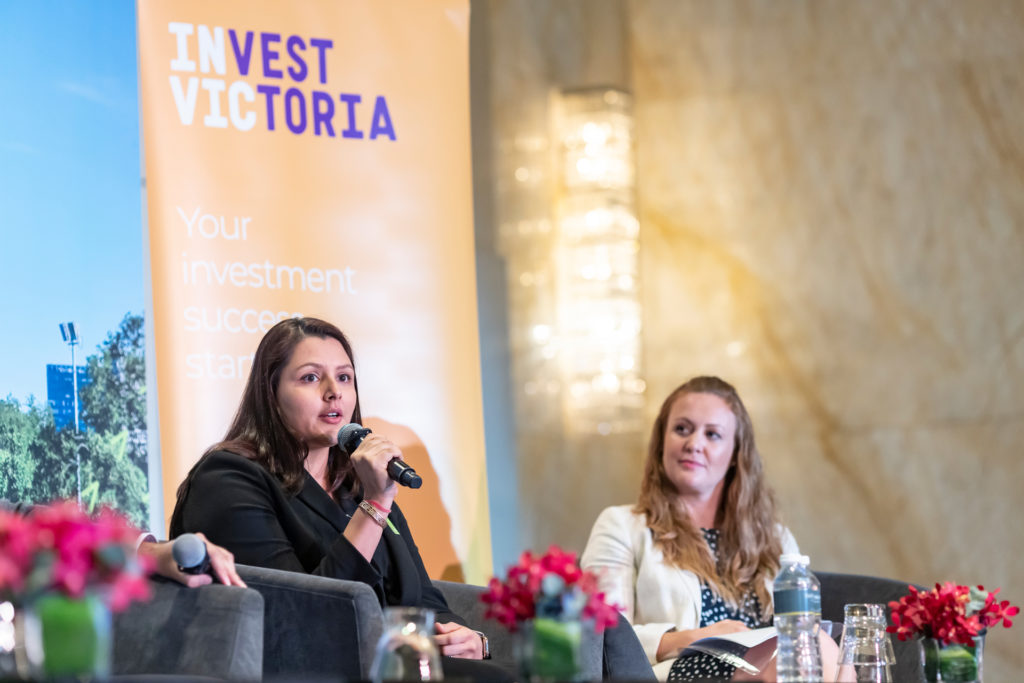 Hydroleap: Revolutionizing wastewater treatment in Victoria's manufacturing sector
Hydroleap, a Singaporean wastewater treatment company, has revolutionized traditional industry practices by developing advanced electrochemical solutions. Committed to chemical-free, cost-effective wastewater treatment, the company employs sustainable and scalable methods to purify water tainted by various industrial activities such as construction, mining, oil and gas, and landfill operations.
Australia is on the near horizon for Hydroleap as the startup establishes relationships with Victoria's institutions for continual innovation in industrial wastewater treatment.
Manufacturing is a USD 30 billion industry and the anchor of the Victorian economy, providing a diverse range of jobs, boosting exports, and contributing to economic growth. This sector, harnessing the proficiency of Victoria's skilled workforce, the state's solid supply chains, and engineering acumen, gives birth to state-of-the-art technologies, products, and processes.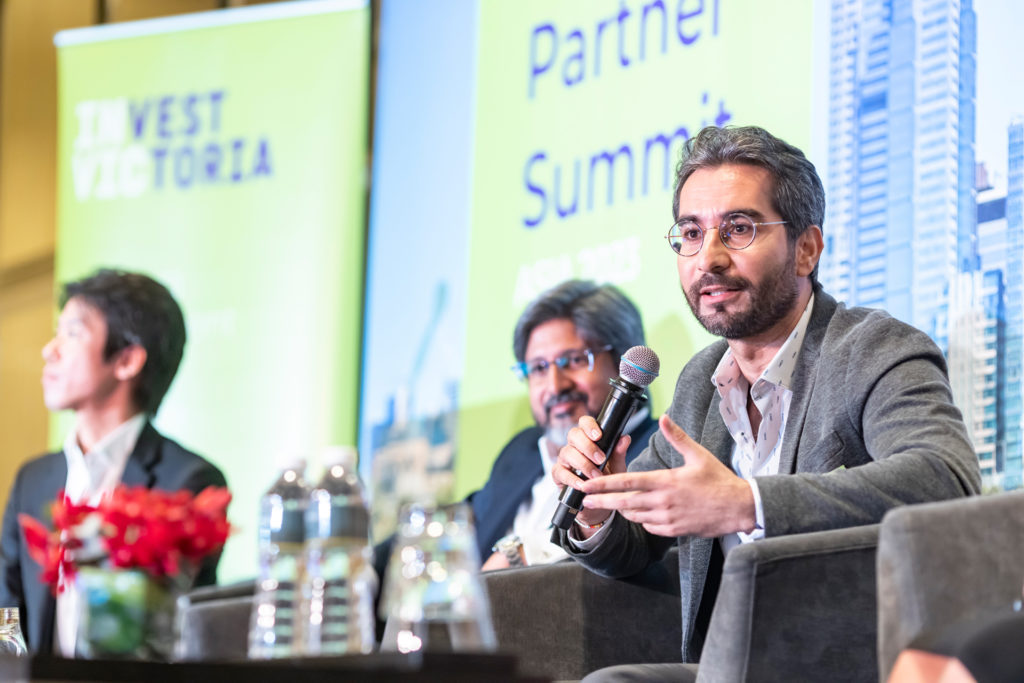 Seventh Sense: Boosting Victoria's digital tech capabilities through advanced AI
Seventh Sense, a Singapore-based deeptech company, has broken new ground with its facial recognition technology that accurately detects, searches, and compares faces for both personal and public security applications. Seventh Sense's Edge AI program is revolutionizing the artificial intelligence arena by optimizing AI algorithms, ensuring they are affordable, energy-efficient, and independent of GPU requirements.
Melbourne is the heart of a vibrant and growing tech sector and is home to over 20% of Australia's AI startups and scaleups. The Victorian State Government is collaborating with industry partners to set up cybersecurity infrastructure hubs in Melbourne's Docklands area and joint projects, such as the Oceania Cyber Security Centre and Data61.
Seventh Sense's co-founder, Ashish Kushwaha, stated, "As the first company Invest Victoria has invested in, their support has been invaluable. The event showcased their engagement not only with us but with startups across Australia. Their commitment to helping us access resources within Australia, specifically Victoria, has exceeded our expectations, both as investors and as a government body." In Melbourne, Seventh Sense has set up an AI research and development hub with backing from Invest Victoria.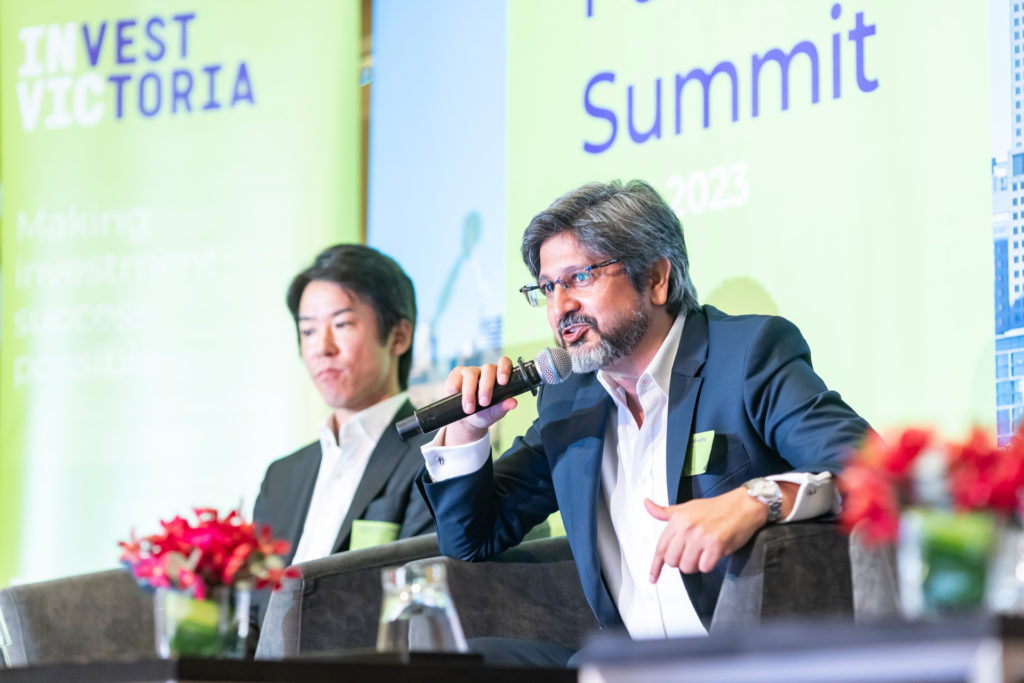 IDOM: Accelerating automotive innovations in Victoria's thriving digital ecosystem
IDOM Innovations, a subsidiary of the Japanese automotive retailer IDOM Inc, is committed to offering comprehensive and advanced automotive solutions to consumers. Adopting a 'design-led innovation' strategy, IDOM effectively engages consumers through digital channels, providing transparent car valuations and facilitating the buying, selling, and bidding process for cars and automotive goods. Their flagship initiative includes the AutoFlip website, a platform that simplifies car sales for both businesses and individuals. Additionally, they have partnered with Melbourne's RMIT University to tap into the innovative perspectives of the next generation on the future of the automotive ecosystem.
While evaluating potential markets for expansion, IDOM Innovations collaborated closely with Invest Victoria. The assistance and resources offered by Invest Victoria, along with the consistent backing from the State government to strengthen the local digital technology sector, played a crucial role in the company's decision to move into Victoria. As IDOM Innovations' chief executive Takayoshi Udagawa noted, "IDOM will use Victoria as a base to create new and innovative technologies with skilled local talent, expanding the business internationally."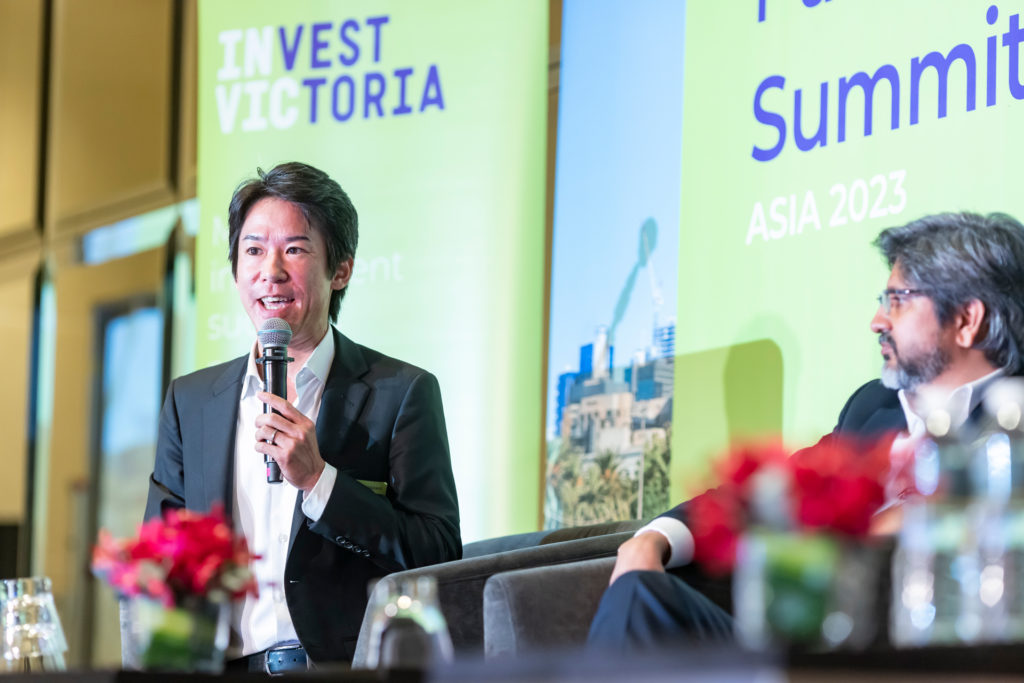 These companies are just a glimpse into the wealth of innovation and opportunities available in Victoria. The state's unwavering commitment to facilitating growth and fostering innovation is palpable, proving that Victoria is indeed a perfect destination for ambitious, forward-thinking companies looking to scale.
For more information about the exciting investment opportunities in Victoria, visit Invest Victoria's website or get in touch with a Victoria Commissioner stationed at one of the organization's 23 offices worldwide.
KrASIA was a partner for Invest Victoria's Investor Partner Summit Asia, held on May 30, 2023.