Victoria, Australia's leading state in economic performance, boasts a thriving macro environment. With a Gross State Product (GSP) of AUD 500 billion (USD 340 billion) in 2021-22, Victoria's robust startup economy bolsters advanced sectors like clean energy, digital technologies, agriculture, life sciences, and advanced manufacturing. Melbourne, the capital of the state, is poised to become the nation's largest city by 2030.
At the recent Investor Partner Summit Asia 2023, organized by Invest Victoria, investors and companies from Southeast Asia and Japan were given a glimpse of the diversity of investment opportunities present in Victoria across key industry sectors of clean energy, digital technologies, food and agri, advanced manufacturing and health.
"Today's session aims to foster knowledge exchange, collaboration, and the generation of new ideas," said Rebecca Hall, Victorian Commissioner to Southeast Asia, during her opening speech. "Our goal is to share valuable information and provide you with new networks, contacts, and ideas that will empower you to take action."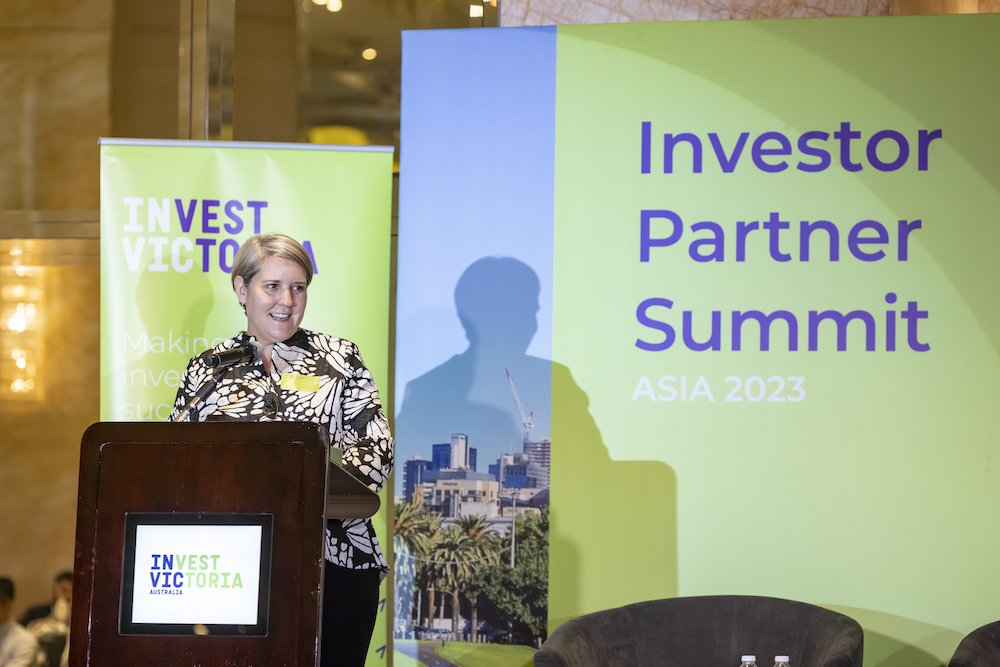 The innovative tech hub of Australia 
Victoria is the hub of innovation and digital technology in Australia, generating AUD 38 billion (USD 25.9 billion) in annual revenue. With over 139,000 people working in the digital technology sector across Melbourne's 20,000 companies, Victoria contributes a third of Australia's ICT capacity.
In 2021, investment in Artificial Intelligence (AI) in Victoria grew a massive 400 per cent, from AUD 20 million (USD 13.6 million) to AUD 80 million (USD 54.4 million), with a focus on advancing a rapidly growing market for new technology.
Melbourne is the heart of a vibrant and growing tech sector and is home to over 20 per cent of Australia's AI startups and scaleups. This advanced AI ecosystem has helped drive Australia to the forefront of 'digitally transformed nations', clinching 16th place in CISCO's 2021 Digital Readiness Index — ranking higher than Japan, Canada, and Germany.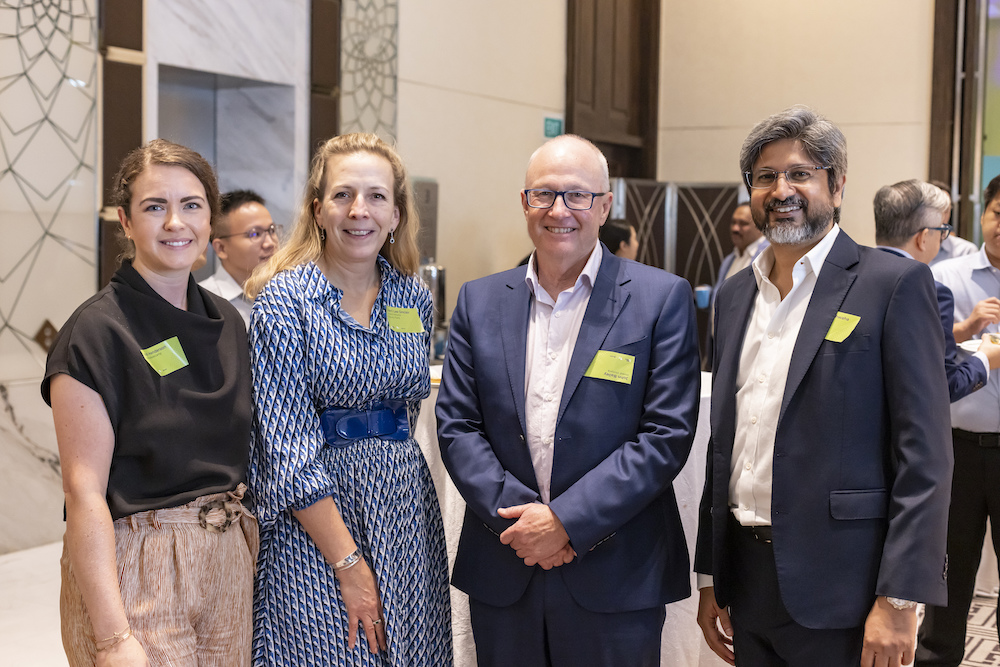 Advancing innovation and R&D opportunities
Melbourne has been ranked as the world's third most innovative city according to the Intelligent Community Forum (ICF) Innovation Rankings in 2019 and hosts multi-sector research institutes and networks focused on furthering innovation in their respective industries.
Advancing innovation across a range of sectors in Victoria are world-renowned universities that offer extensive research and development (R&D) opportunities, including the University of Melbourne, Monash University, RMIT University, Deakin University, Swinburne University, LaTrobe University, and Victoria University.
Notably, Swinburne University's Victorian Hydrogen Hub, La Trobe University's Regional Advanced Manufacturing and Innovation Hub, Monash University's Smart Manufacturing Hub, and Deakin University's Digital Future's Hub enable startups and corporates to collaborate and tap into the universities' deep talent ecosystem, state-of-the-art laboratories and manufacturing facilities.
"Over the past few years, the Victorian market has been a hub for innovation and has emerged as a base for global headquarters of startups and corporations," shared Takayoshi Udagawa, Director and CEO at IDOM Innovations. "The state government's support and initiatives have contributed to this growth, making it an attractive destination for international companies."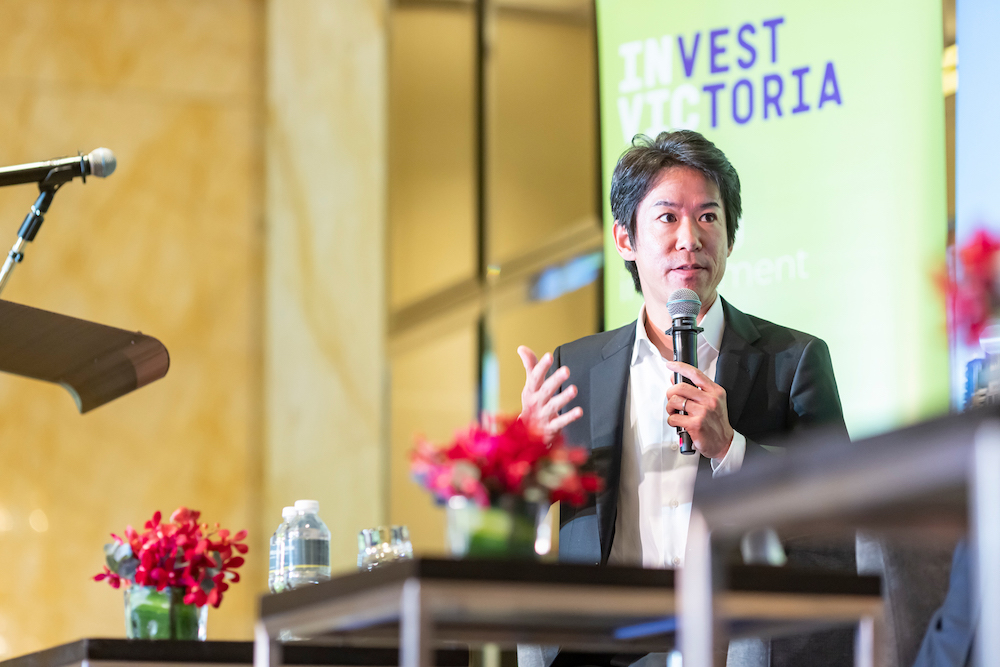 Moreover, the state surpasses comparable economies like Singapore and Hong Kong in terms of workers with advanced software development skills. Research and development is a key focus of Victoria's economy, supported by programs like the Breakthrough Victoria Fund, which has allocated AUD 2 billion (USD 1.3 billion) over 10 years for investment, research, and innovation. These initiatives demonstrate the state's commitment to maintaining advanced sectors and pushing the boundaries of its industries.
Victoria's startup ecosystem
Victoria's startup ecosystem plays a vital role in the business landscape, providing new employment opportunities and driving industry innovation. The state hosts an AUD 91 billion (USD 59 billion) startup ecosystem, comprising more than 2,950 technology and innovation-driven companies employing around 52,000 people.
"I have seen that many Melbourne-based corporations are highly receptive to working with startups and are hungry for innovation," said Beth Henderson, Singapore Program Director at Startupbootcamp, during the panel on Market Entry into Victoria. "The Victorian market has proven to be a fantastic place for international companies to establish themselves and thrive."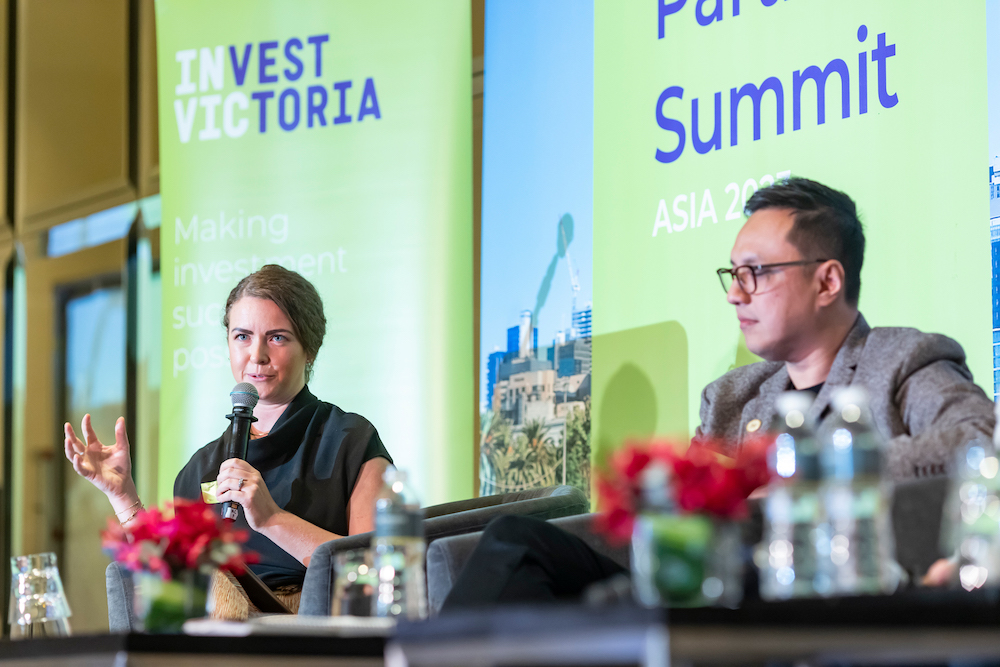 In 2021 alone, startups and scaleups in Victoria raised an estimated AUD 4 billion (USD 2.6 billion) in capital. Melbourne boasts an impressive 93% startup creation rate, signifying its dynamic and forward-thinking environment that fosters entrepreneurship, innovation, and economic development. LaunchVic, the state's startup agency, has directly supported over 25% of Victoria's startups, providing funds and programs to establish startups in both the city center and regional areas. LaunchVic maintains partnerships with world-class organizations, offering numerous grants and investment opportunities within the ecosystem.
"One notable aspect of the Victorian Government is its recognition of the importance of startups as job creators and sources of innovation," Bailey said. "The Equity Investment Attraction Fund was launched in 2022 with a budget of AUD 20 million (USD 13.6 million), and its focus is on attracting international startups."
Incubators, accelerators, venture capital firms, and super funds all play significant roles in supporting startups and businesses in Victoria. Sector-targeted accelerator programs, such as the AUD 1.7 billion (USD 1.1 billion) energy package and the AUD 2 billion (USD 1.3 billion) Breakthrough Victoria Fund, bolster the state's capacity to support new startups.
LaunchVic provides various grants to support startups operating in the state, including opportunities for accelerator programs, research and development (R&D) projects, and ventures in high-performing sectors. Victoria's startup ecosystem also benefits from the active presence of prominent venture capital firms. Square Peg, the largest venture capital firm in the country, manages AUD 1.4 billion (USD 0.9 billion) and invests in Victoria's startups. Rampersand maintains a portfolio of 28 companies, while Acorn Capital focuses on investing in a diverse range of emerging Australian companies.
Additionally, Victoria's superannuation funds, such as Hostplus and AustraliaSuper, play a crucial role in supporting and nurturing startups within the state. These funds regularly invest in venture capital firms, and it is estimated that by 2025, super funds will have invested approximately AUD 185 billion (USD 120 billion) in private equity investments.
Find out more by visiting Invest Victoria's website or contacting a Victoria Commissioner stationed at one of the organization's 23 offices around the world. KrASIA was a partner for Invest Victoria's Investor Partner Summit Asia held on May 30, 2023.