On November 21, 2021, the UN Climate Change Conference (COP26) took place in Glasgow amid much anticipation. Three key takeaways were conveyed—climate change is an existential threat, businesses must take credible steps to stem further deterioration of our climate, and startups will play a central role in developing climate change solutions.
The state of Victoria in Australia is positioning itself to be at the forefront of this new focus and provide support to startups that are looking to make a green impact.
A battery recycling revolution
A startup playing its part is Green Li-ion, a Singapore-based outfit that designs and produces systems to recycle lithium-ion and alternative batteries.
Battery recycling is not a new industry. For years, companies have used traditional hydrometallurgy to extract valuable metals from exhausted batteries. But these processes require a considerable amount of energy and water to operate. The hefty cost is a deterrence to companies. "Nearly 95% of all batteries are not recycled. When these batteries enter landfills, they leak into the environment and cause pollution," Green Li-ion co-founder and CEO, Leon Farrant, said in an interview with KrASIA.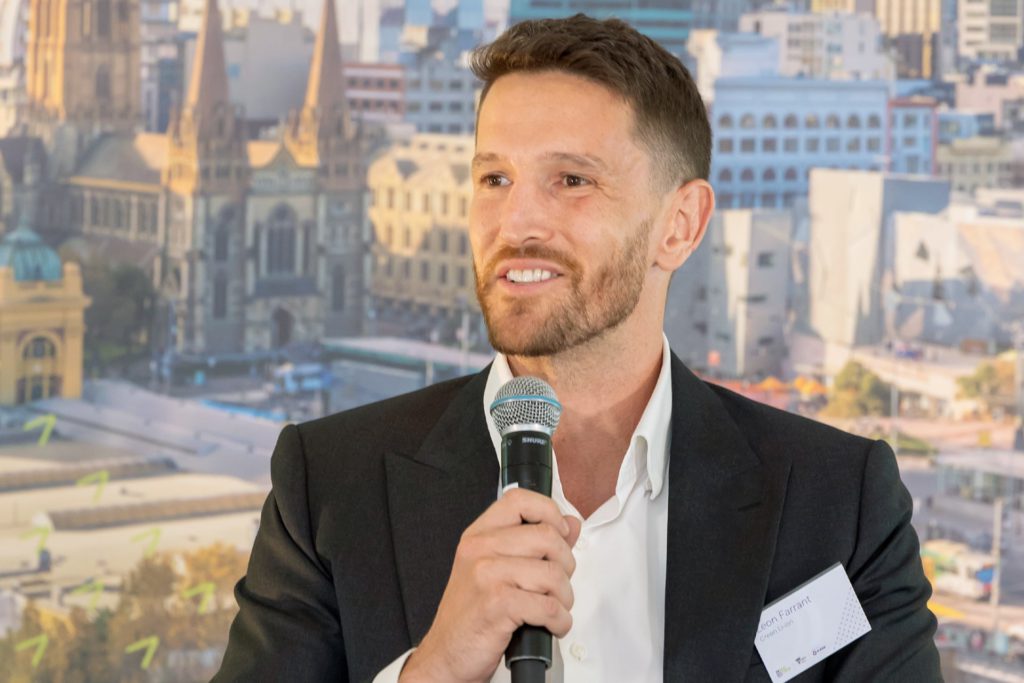 There are ramifications—when battery waste enters landfills, they become pollutants and potential fire hazards. Green Li-ion has come up with a new technique that it calls "hydro-rejuvenation" to address the issue. Instead of extracting metals from battery waste, which hydrometallurgy entails, Green Li-ion removes impurities, leaving the valuable metal components behind.
This new technology has several advantages. It can cut the carbon footprint of the recycling process by a factor of eight, and up to 90% of the water it uses can be reclaimed. Green Li-ion's machines are now licensed mainly by recycling companies and battery manufacturers.
Old materials to fuel the future
Another startup that has built a cradle-to-cradle solution for the industry is CAC-H2. The venture originated as a developer of green hydrogen projects, but later expanded its offerings to encompass "future fuels." By definition, the term refers to low-carbon or zero-carbon fuels, such as green ammonia or biomethanol.
Most "future fuels" are produced using electrolysis powered by solar or wind energy. But CAC-H2 uses biomass instead, such as agricultural waste or livestock waste, and to good benefit—these materials are otherwise sent to landfills, or left to decompose, resulting in the release of greenhouse gasses.
Using CAC-H2's technology, biomass is fed into a chamber and gasified at high temperatures. The process separates raw materials out for upcycling—93% of which can be collected and used as fuel for renewable energy. Some elements can also be siphoned to serve other use cases. For example, hydrogen extracted can be used for marine-related purposes.
A landing pad for clean energy startups
Green Li-ion and CAC-H2 share a number of similarities. The two startups are headquartered in Singapore, they are both born from the vision of a net-zero future, and both now have operations in Melbourne, Victoria.
Located at the heart of Australia's economy, Victoria embodies the nation's commitment to preserving the climate. The Victorian state has laid out its Climate Change Strategy to fulfill 45–50% of its energy requirements using renewable sources by 2030, with a goal to achieve net-zero emissions by 2050.
The Victorian government has launched an unprecedented package worth AUD 1.6 billion to achieve these targets, unlocking an abundance of opportunities. Startups operating in related fields can benefit from new initiatives aimed at boosting investment, jobs, and innovation. An example is the New Energy Jobs Fund, which will disburse up to AUD 20 million in grants to firms in the new energy technology sector.
Companies can also receive support from large-scale R&D infrastructure, including the Bulgana Green Power Hub, Victoria's Hydrogen Hub, and its six Renewable Energy Zones (REZs). This comes atop the opportunity to partner with the region's top universities, including the University of Melbourne. Farrant cited the pool of skilled chemical engineers in Victoria as a key consideration for Green Li-ion's entry into Victoria. "We chose Victoria for the access to top chemists and PhDs who, we thought, would advance our R&D efforts," Farrant said.
Another avenue of support that startups have tapped are the connections established with government and commercial prospects. Speaking at the recent Investor Partner Summit Asia 2022 held in Singapore on May 10, CAC-H2 co-founder and group CEO, Glenn Davies, commended Invest Victoria for supporting their market entry.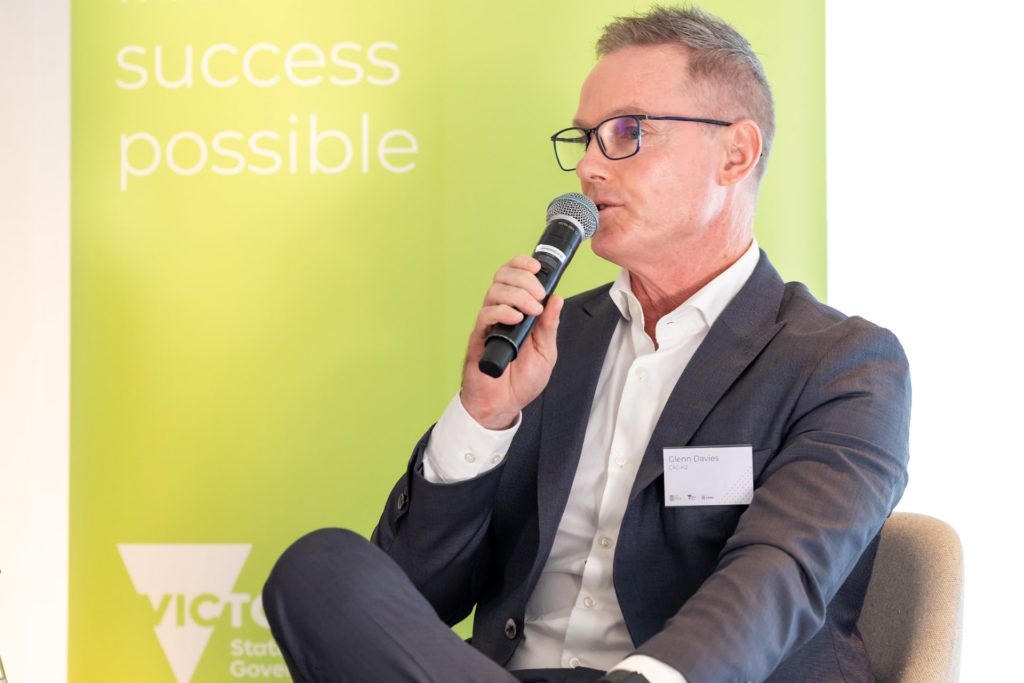 Invest Victoria played a key role in connecting CAC-H2 to domestic buyers and export partners for their outputs. These introductions were significant, transpiring later into two major partnerships—one between CAC-H2 and Port Anthony, and another that oversaw the appointment of CAC-H2 as the foundation technical partner for the Geelong Hydrogen Hub. "Both projects have been fundamental to our success in Victoria," Davies said. CAC-H2 has since undertaken more than ten projects across Australia.
Startups can also look forward to cross-border opportunities initiated by the Victorian government. Speaking at the Investor Partner Summit Asia, the Victorian Commissioner to Japan and South Korea, Adam P. Cunneen, expressed optimism over future collaborations between companies in Victoria, Japan, and South Korea. Referencing the Hydrogen Energy Supply Chain (HESC) project as an example, the commissioner said, "It is essentially an opportunity to have more than a billion dollars' worth of investment, and potentially an AUD 10 billion hydrogen trade deal with Japan."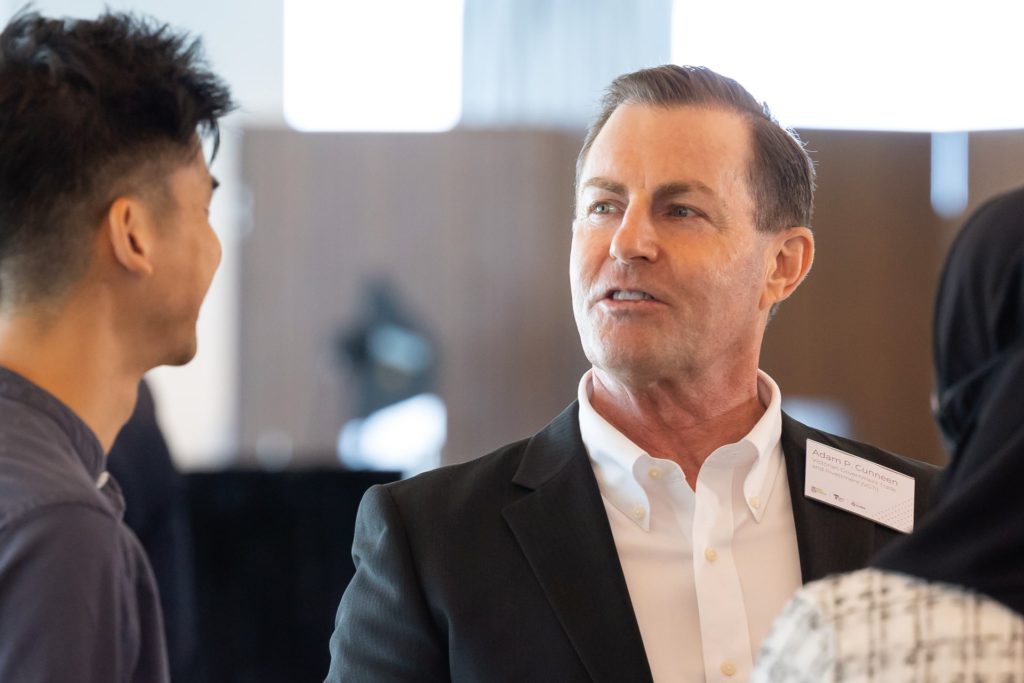 Beyond clean energy and climate change technologies, Victoria is also home to major international corporations looking to commercialize new solutions across a wide range of industries. These include advanced manufacturing, agriculture, biomedicine, and more.
Set in a region laden with opportunities, Melbourne and the State of Victoria are prepared to be the next destination of expansion for startups from across Asia. Find out more by visiting Invest Victoria's website or contacting a Victoria Commissioner stationed at one of the organization's 23 offices around the world.
KrASIA was a partner for Invest Victoria's Investor Partner Summit held on May 10, 2022.