The startup ecosystem in Victoria is growing quickly. It is home to more than 1,900 firms that use technology and innovative business models to scale and address demand in global markets. They contribute significant value to the Australian economy—estimates from this year suggest the ecosystem is now worth AUD 17 billion (USD 11.7 billion), a 62% increase from 2021.
Melbourne, the state's capital, is at the epicenter of this ecosystem, and the city has become a thriving hub and landing pad for startups. A growing number of companies from abroad are setting up operations in the city to take advantage of startup-friendly programs developed by the Victorian government.
Government-led support for enterprising startups
These programs offer funding and investment support that many startups consider to be critical. For example, LaunchVic, a government agency that cultivates the long-term success of Victoria's startup ecosystem, introduced Accelerate, an AUD 40 million (USD 27.9 million) package to back high-potential startups over a four-year span, in 2020. Eligible companies may be able to leverage government-backed funds such as the AUD 60 million (USD 41.8 million) Victorian Startup Capital Fund, and the AUD 2 billion (USD 1.4 billion) Breakthrough Victoria Fund.
Breakthrough Victoria was set up by the Victorian Government last year to make the state of Victoria a global leader in innovation. The company makes impact investments to transform the health and life sciences, clean economy, agri-food, advanced manufacturing, and digital technologies sectors. It provides pre-seed, seed, and growth capital to startups that are in the process of commercializing their innovations, creating jobs in emerging industries, and generating economic growth in Victoria.
"We aren't driven by the exit, we're here for the long run," said Breakthrough Victoria CEO Grant Dooley during the recent Invest Victoria Investor Partner Summit Asia 2022, which was held in Singapore on May 10. "We are here to help businesses scale and develop."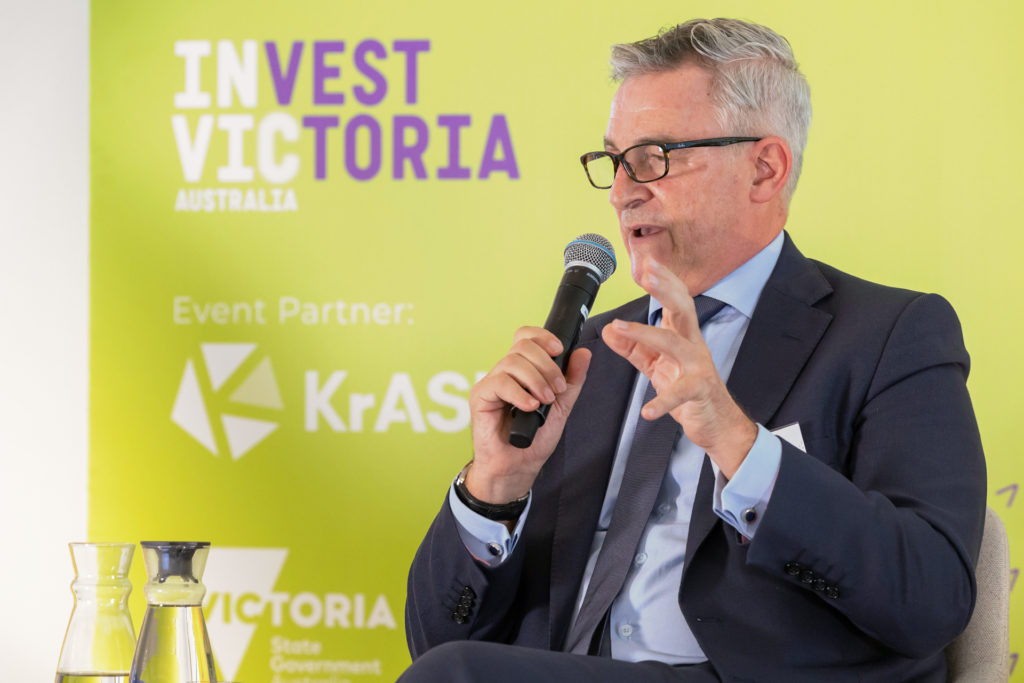 Melbourne's economy also provides an abundance of growth opportunities across a myriad of sectors, including life sciences, software-as-a-service, artificial intelligence, blockchain, advanced manufacturing, the internet of things, big data, and fintech. The city contributes to 64% of Australia's economic activity and is a key part of the Australian Southeast Triangle—a concentrated economic zone with an output of over AUD 1.2 trillion (USD 840 billion).
Melbourne is now one of the world's most innovative cities. The development has not gone unnoticed among startup enablers abroad. Rohana Wood, marketing manager of Accelerating Asia, said at the Investor Partner Asia Summit that the early-stage accelerator and venture capital fund looks forward to connecting with and supporting startups in Victoria.
"As an investor ourselves, a number of our portfolio companies have expanded into Australia, so we're looking to build on that," Wood said.
A global center for top talent
Melbourne is also home to a range of world-class educational institutions, including the University of Melbourne, Monash University, La Trobe University, Victoria University, Deakin University, RMIT University, Swinburne University of Technology, Federation University, and MCD University of Divinity.
These universities play a critical role in lifting the city's reputation as a world-leading launchpad for research and product development, and incubating new startups through their in-house accelerator and incubator programs. They also generate one-third of the country's graduates in key technical and business disciplines—management and commerce, natural and physical sciences, information technology, engineering, and other fields.
Several Southeast Asian tech companies with operations in Melbourne have benefited from its talent pool. Speaking at the summit, Rebecca Hall, Victorian Commissioner to Southeast Asia, referred to Indonesian e-commerce provider Bukalapak, which in February 2022 opened a new technology hub in the city to draw on the technical expertise of Melbourne professionals.
Singaporean healthtech startup Homage received pivotal support while setting up operations in Victoria. Through Invest Victoria, Homage was connected to Victorian-based recruitment platforms, healthcare partners, and office space providers, enabling it to build a culturally attuned team in Melbourne. They were also able to explore ways of partnering with the local pool of trained and qualified care providers to support their care recipients and operational needs.
Gillian Tee, co-founder and CEO of Homage, said at the summit that she believes startups have benefited greatly from the support. "We were helped by the readiness of corporates to step into a partnership and their adoption of technology. It's a really exciting time for us in Australia. We have more than 1,000 health care workers in Victoria. We're expanding and growing our team in Australia," Tee said.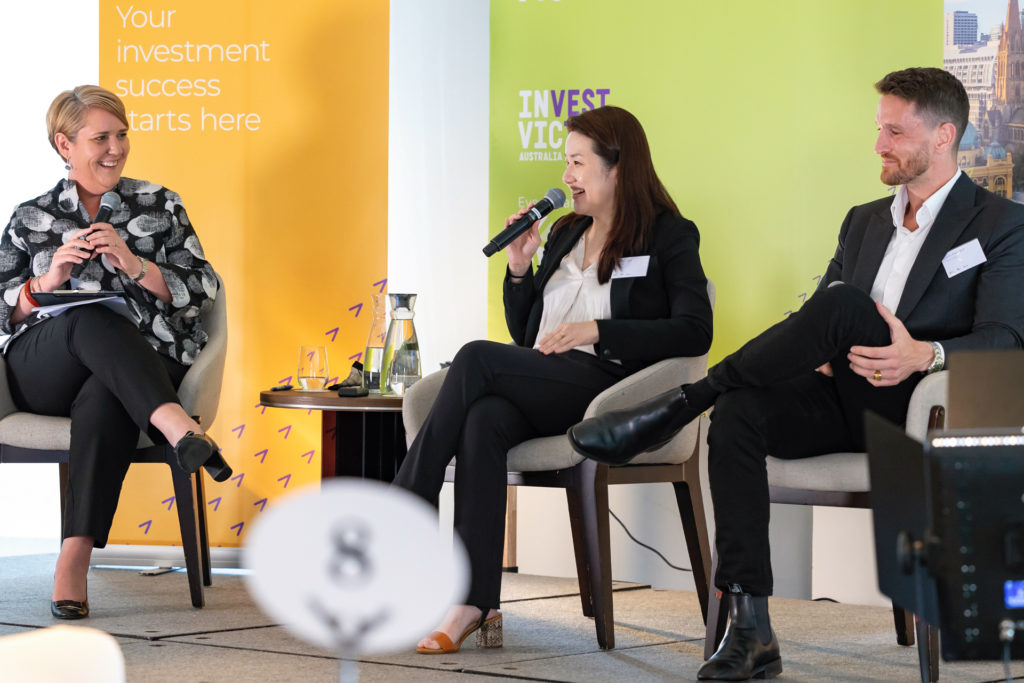 Cosmopolitan, multicultural, and business-friendly, Melbourne and the State of Victoria are prepared to be the next destination of expansion for startups from across Asia. "What people can expect from us is a continued openness to partner and encourage innovation, and the capability to tap into the full remit of the Victorian and Australian governments in terms of programs and policies," Hall said at the Investor Partner Summit Asia.
Find out more by visiting Invest Victoria's website or contacting a Victoria Commissioner stationed at one of the organization's 23 offices around the world. KrASIA was a partner for Invest Victoria's Investor Partner Summit Asia held on May 10, 2022.