Beijing-based on-demand service platform Meituan (HKSE: 3690) announced RMB 35.4 billion (USD 5.38 billion) in sales for the third quarter, marking an increase of 28.8% year-on-year (YoY), and exceeding market expectations of RMB 33.8 billion.
The strong quarterly results indicate that the recovery of China's service economy, and one of its largest players, is well underway.
The company's net profit surged to RMB 6.32 billion, compared to RMB 1.33 billion in the third quarter of 2019, bolstered by an RMB 5.78 billion gain from investments.
While Meituan's core food delivery business was largely unaffected by the pandemic, as profit from the segment more than doubled to RMB 768.48 million during the quarter, the firm's hotel and travel booking business has struggled significantly in 2020 as travel restrictions from COVID-19 hampered domestic tourism. But that is starting to change.
In the third quarter, revenue from Meituan's travel and hotel booking business grew by 4.8% YoY, marking a huge improvement from declines of 31.1% YoY and 13.4 % YoY in the first and second quarters of 2020, respectively.
While China has largely emerged from the pandemic with offline entertainment returning and schools reopening, certain policies remain in place that discourage inter-province travel.
Ming Lu, an analyst with Aequitas Research, told KrASIA, "Local education authorities require students to report any travel outside their home province. This actually limited all the families of students."
Still, COVID-19 remains a concern in countries around the world, restricting international travel, and limiting most Chinese to domestic travel, which should help accelerate the recovery of Meituan's travel business. The number of domestic hotel room nights booked on the platform saw an uptick of 3.7% YoY in the third quarter.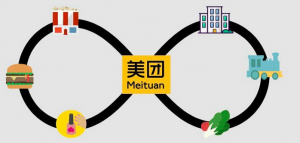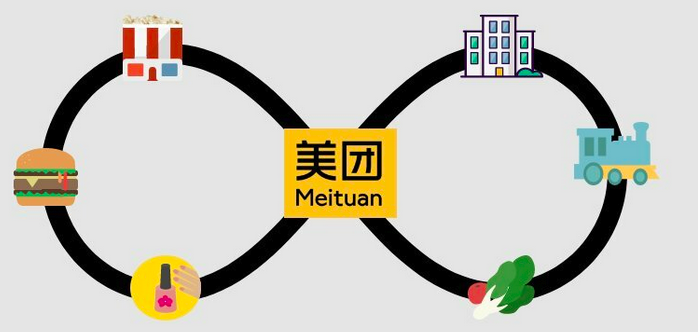 Revenues from the company's new initiatives segment grew 43.5% YoY to RMB 8.23 billion (USD 1.25 billion) in the third quarter, while grocery delivery continues to be a priority as competition in this space has intensified from the likes of Pinduoduo, JD.com, and even short-video players Douyin and Kuaishou.
Both the number of transacting users and the transaction volume on Meituan's grocery delivery platform grew during the quarter, as the firm increased its coverage density in China's major urban centers including Beijing, Shanghai, Guangzhou, and Shenzhen.
Increasing the order density is crucial for Meituan's new grocery initiative to reach profitability, following a similar development model to its food delivery segment. In the most recent quarter, the operating losses from Meituan's new initiatives expanded to RMB 2.03 billion compared to RMB 1.2 billion in the same period last year.