Editor's note:
Fun Headlines, or Qutoutiao, aggregates news and videos from the internet and feed them to readers based on their interests. Most of its users live in third- or fourth-tier cities.
Its biggest rival in China Toutiao, officially known as Bytedance, is already the country's biggest news aggregator. Apart from its flagship news app, Toutiao has also rolled out a slew of popular apps including Tik Tok.
KrASIA Daily is a five-minute read to brief you everything you need to know to start your day. We only choose the latest tech & startup news that is worth your time, with a focus on Southeast Asia and China.
Southeast Asia: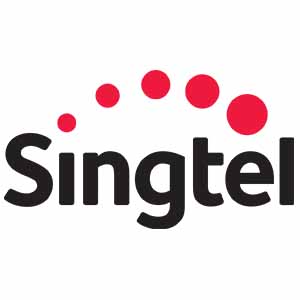 Singapore: Singtel Innov8, the venture capital arm of Singaporean telecom firm Singtel, and ST Telemedia (STT) have invested in the $40-million Series D funding round of US-based artificial intelligence for IT operations (AIOps) provider Moogsoft, bringing the firm's total funding to $90 million. (Deal Street Asia)
Singapore: Singapore-based financial risk management platform Jewel Paymentech today announced that it has raised an undisclosed Series A+ funding round led by the Singapore subsidiary of TYO-listed GMO Payment Gateway (GMO-PG). (e27)
Vietnam: Vietnamese P2P lending startup Tima plans to close a Series B funding round in the next three months and forge a strategic partnership with a local top-tier bank soon. (Deal Street Asia)
Vietnam: The Vietnamese government has raised VND1.16 trillion ($51 million) from selling 23 percent stake in Vietnam Southern Food Corporation (Vinafood 2) in its initial public offering (IPO) in Ho Chi Minh City Stock Exchange on March 14. (Deal Street Asia)
China: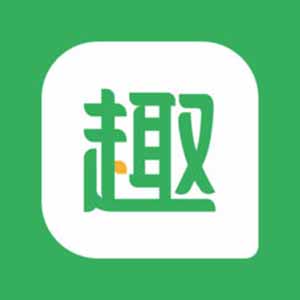 Qu Toutiao, a Chinese news and video aggregation mobile app, is weighing a U.S. initial public offering, people with knowledge of the matter said. The Shanghai-based startup, whose name means "Fun Headlines," is considering seeking a valuation of as much as $3 billion from the share sale, according to the people. (Bloomberg)
Fun Headlines has raised over USD 100 million in a round led by Tencent. (36Kr)
Xiaomi is likely to be the first Chinese unicorn to list in Hong Kong after the introduction of dual-class shares. Many securities traders and investment banks, including Haitong, seek to underwrite the lucrative IPO for Xiaomi. (Finance.qq)
Ofo plans to start offering its bike-sharing services in Japan on March 28 in Wakayama. (Tech.Sina)
Tencent is reportedly investing tens of thousands of yuan in comic production company Youhu Wenhua. (36Kr)
Online travel and ticketing platform Tuniu reports USD 72.2 million revenue in Q4 2017, up 46.1%, while its net loss stands at USD 28.6 million. (Tech.Sina)
A team of Microsoft researchers said Wednesday that they believe they have created the first machine translation system that can translate sentences of news articles from Chinese to English with the same quality and accuracy as a person. (Microsoft)
UrWork, the only unicorn in China's co-working sector, said it is on track to form Asia's largest co-working space provider following its acquisition of rival Woo Space. (Deal Street Asia)
Shangri-la Highland Craft Brewery, China's first fully licensed craft brewery, is raising RMB 200 million ($31.6 million) in a Series B round for local and international expansion. (Deal Street Asia)
Chinese automatic machine learning start-up TaoData has raised a series B round of more than RMB100 million (US$15.8 million) led by strategic investor Fosun International. (e27)
China's sovereign wealth fund China Investment Corp (CIC) has sold its equity holding in Blackstone Group LP, the U.S. private equity firm said in a filing, exiting from an 11-year old investment. (Deal Street Asia)
SUNAC's chairman of the board SUN Hongbin is likely to resign from Le.com. SUN became chairman of the board of le.com in last July. (Tech.qq)
WeChat's mini-programme-based game Tiaoyitiao invites brands to make advertisement in the game. (36Kr)
JD.com gives an access to its investee VIP.com, an online discount sale e-commerce website, in its app. (huanqiu)
Xiaomi Music strikes a licensing deal with Music label Taihe. (Xiaomi Music)
At Meituan-Dianping's annual meeting, the company hangs a slogan stating "wipe out Ele.me and Didi Chuxing". The two companies are Meituan-Dianping's rival in food delivery. (Tech.Sina)
China's #1 ride-hailing company Didi Chuxing is valued at USD 57.6 billion, according to self-media Leidi Chuwang. (36Kr)
Auto-trading platform Chehaoduo announced the company will continuously invest in its second-hand car marketplace Chesupai. (36Kr)
Car rental company Shenlong Zuche reached a partnership with car-sharing company Eliu Yongche, providing over 1000 cars for sharing through the latter's app. (DFAC's Weibo account)
The Civil Aviation Administration of China has asked HNA Group Co.'s airline businesses to pay overdue bills, including amounts owed for jet fuel and airport fees, according to a person with direct knowledge of the matter. (Bloomberg)
World: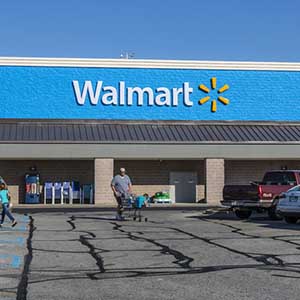 Walmart Stores Inc is in the final stage of negotiations to become the largest shareholder in Flipkart — India's biggest online retail company — pitching the world's largest brick-and-mortar retailer into a direct face-off with another giant American retailer — Amazon — in one of the most dynamic markets for e-commerce globally. (Economic Times)
Walmart Inc. will offer home delivery of groceries in 100 cities by the end of the year and launch same-day delivery in New York City, adopting a costly model it previously resisted as Amazon, Kroger and Target invest in similar services. (WSJ)
Lyft said Wednesday that it had reached a deal with Magna International, one of the world's biggest auto suppliers, to jointly develop and manufacture self-driving car systems. (NY Times)
Twitter is working on camera-first feature that could change the emphasis on the platform from text to video and images, giving advertisers a competitor to one of Snap's most popular advertising opportunities, according to three senior agency executives who have either seen a demonstration of the product or are familiar with it. (CNBC)
Even as Broadcom Ltd. formally abandoned a bid to buy Qualcomm Inc., the chipmaker said it still planned to switch its domicile from Singapore to the U.S.  (Bloomberg)
France is threatening to fine Alphabet Inc.'s Google and Apple Inc. for abusive commercial practices through their app stores, further complicating the relationship with the very companies the country seeks to attract. (Bloomberg)
Bitcoin slumped to the lowest level in more than a month after Google said it will ban online advertisements promoting cryptocurrencies and initial coin offerings. (Bloomberg)