Editor's note: 
Two weeks ago, Pinduoduo closed a new round of financing worth around $ 3 billion led by Tencent, with participation from Sequoia Capital. The startup was valued at $15 billion.
Now, Pinduoduo is planning to invest RMB 10 billion ($1.58 billion) in the marketing of Chinese agricultural products.
KrASIA Daily is a five-minute read to brief you everything you need to know to start your day. We only choose the latest tech & startup news that is worth your time, with a focus on Southeast Asia and China.
Southeast Asia: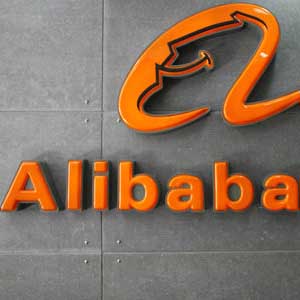 Thailand: Bangkok-based startup GetLinks, which helps tech companies find and hire talent, has announced the closing of its latest funding round from SEEK Group and Alibaba Hong Kong Entrepreneurs Fund. (Deal Street Asia)
Singapore: Local carpooling app Ryde's new RydeX service, which will be launched on May 2, allows users to request for their preferred drivers, and also to give him a tip after the ride. (ST)
Singapore: Singapore-based venture capital fund NSI Ventures, a unit of private equity firm Northstar Group, has re-branded itself as Openspace Ventures and moved under an operating model of being an independent, Southeast Asia-focused venture fund. (Deal Street Asia)
The Philippines: The Philippines will allow 10 blockchain and virtual currency companies to operate in an economic zone to take advantage of tax perks while generating employment, a government official said on Wednesday. (Reuters)
China: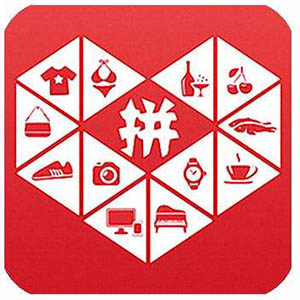 Chinese e-commerce upstart Pinduoduo has a hefty RMB 10 billion ($1.58 billion)to help the marketing and promotion of agricultural products from 500 production origins within this year. The company will use the funds to create brands for these products and build logistics networks. (Technode)
China's largest ride-hailing company Didi Chuxing is mulling a multibillion-dollar IPO in the second half of 2018, WSJ reports on Thursday. The IPO may come as part of Didi's plan to raise capital in a bid to fend off archrivals and new enemies. (KrASIA)
Goldman Sachs will lead a US$300 million investment in Chinese used car sales platform Renrenche, injecting fresh capital into a market that has seen private car ownership in the country surpass 210 million.Didi Chuxing and Tencent – currently the platform's two top institutional shareholders – will also take part in the latest funding round, according to a statement issued by Renrenche on Thursday. (SCMP)
Drone maker DJI says an independent study has verified that its users have control over how their data is collected, stored and transmitted, following US government initiatives that have put the operations of Chinese technology companies under a microscope. (SCMP)
VIPKid is finalizing a deal to raise about $500 million at a valuation of more than $3 billion, according to people familiar with the matter, a price tag that could make it the world's largest online education startup. (Deal Street Asia)
China's largest tech firm Tencent Holdings Ltd. will work with Rainbow Department Store Co., one of the country's largest retail chains, to provide retail digitalization and smart technology services.  (Yicai)
Fidelity Investments-backed Innovent Biologics and Ascentage Pharma have axed plans to list in New York and instead aim to raise up to $800 million in Hong Kong IPOs, seeking to cash in on new rules to woo early-stage drug developers, sources said. (Deal Street Asia)
China's southeastern coastal province Fujian has announced a regional policy that encourages local tech companies and startups to adopt blockchain technology, along with a series of cutting-edge technologies like computer vision, AI, virtual reality, and edge computing. (Technode)
Tencent shares fell as much as 2.5 percent on Thursday to drop below their 200-day moving average for the first time since 2016. The Shenzhen-based giant, Asia's biggest company by market value, has now tumbled almost 20 percent since its Jan. 23 high, losing some $114 billion.  (Bloomberg)
U.S. prosecutors in New York have been investigating whether Chinese tech company Huawei violated U.S. sanctions in relation to Iran, according to sources familiar with the situation. (Reuters)
Baidu establishes a new fund, Changcheng Investment Partners, which will target startups in the field of internet and AI. The fund looks to raise US$500 million in the first place. (36Kr)
SoftBank China invests in Bteyi.com, a platform that provides analytics for cryptocurrency trading. (36Kr)
World: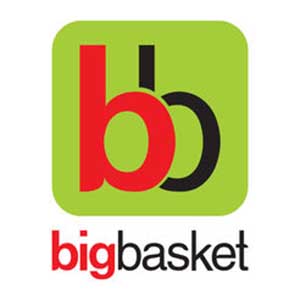 India's largest grocery start-up BigBasket, which raised $300 million from Alibaba Group Holding Ltd earlier this year, is in early talks to make an investment in two smaller grocery delivery start-ups DailyNinja and Milkbasket, according to three people aware of the discussions. (Deal Street Asia)
The third of the four tranches of Paytm Mall's recent $445-million funding round has come in. Japan's SoftBank and China's Alibaba have together infused $110 million into the online marketplace, according to the company's latest filings with the Ministry of Corporate Affairs (MCA). (ET)
Japan's Nintendo announced a new president on Thursday and said it expects annual profit to reach a nine-year high, as its Switch games console maintains sales momentum in its second year. (Reuters)
Uber on Thursday plans to announce changes to how it rewards cyber researchers who report flaws in its software, a company executive told Reuters, as part of the ride-hailing firm's response to concerns raised about the way it handled a data breach in 2016. (Reuters)
Financial technology firm Revolut said on Thursday its valuation had jumped by five times in a year to $1.7 billion at its most recent funding round, making it the first of Britain's digital-only banks to reach unicorn status. (Reuters)