Writer: Chris Tang
As 2017 draws to an end, the boom in the fitness world continues. Kr-Asia has received exclusive news that the fitness brand Supermonkey (超级猩猩) has finished its third round of financing of several hundred million RMB, led by Sequoia Capital and China Media Capital (CMC).
At the beginning of the year, Supermonkey finished its second round of financing with Ventech China leading investment with RMB 50 million. Before that, in the first round, Fosun RZ Capital and The Arena Capital invested RMB tens of millions.
So far, Supermonkey is one of the few companies in the fitness world to enter the third round of financing.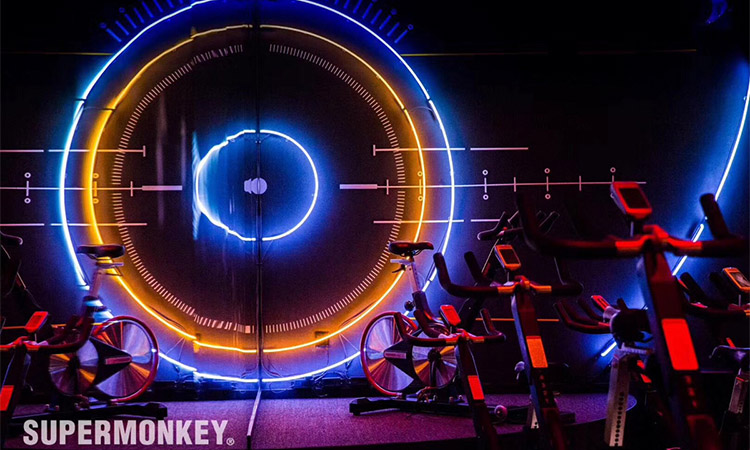 Supermonkey today has fewer than 30 locations, but its valuation far exceeds ¥1 billion. For this reason, with the traditional fitness market's status quo in China of "no monopoly brands", Supermonkey can begin to create a fashionable, member-aware fitness brand.
Its business model is to take the traditional gym's "free classes" and to design a retail system of new "paid group class" products. In the traditional fitness industry in China, sales are generally emphasized over products, but Supermonkey's retail system products are beginning to be purchased by its members.
Over the course of the fitness industry's development in China in the past several decades, this development is a new model for the fitness business.
With the third round of financing over, Supermonkey embarked on its national market development, with estimates that in 2018 it will have 100 locations nationwide. Apart from already covering Beijing, Shanghai and Shenzhen, it will enter four cities: Guangzhou, Chengdu, Hangzhou, and Nanjing.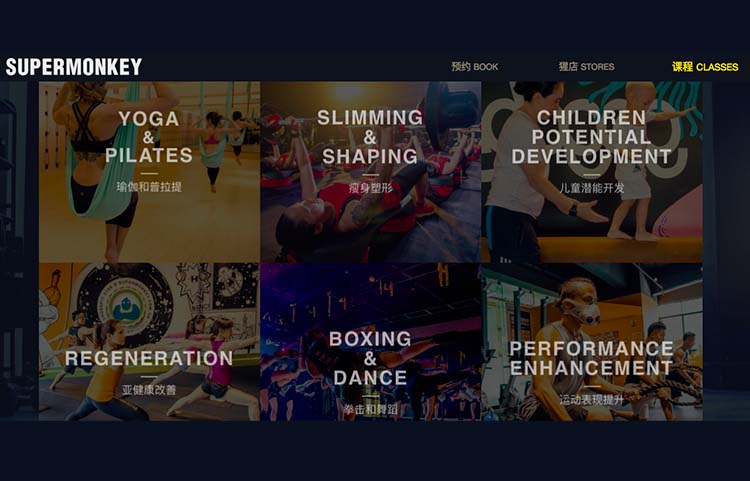 The founder of Supermonkey, Tiao Tiao, says that in the existing locations in Beijing, Shanghai and Shenzhen, the average number of daily classes has reached 10. This is more than twice that of a normal gym. Many card-holding members must wait for classes.
Tiao Tiao predicts that, based on this short supply of classes and the company's backend data, there is 300% room for growth among Supermonkey's members. This is a strong foundation for the large-scale expansion of the company.
The expansion to new locations will involve direct selling. In the new cities, it is expected that multiple locations will be opened simultaneously. Preliminary site selection and assembly of the personal trainer teams have been completed.
Also, there has been a preliminary verification of the market in the Beijing, Shanghai, and Shenzhen, and so a scaled expansion there will begin simultaneously to the expansion throughout the rest of China. Since being established 3 years ago, Supermonkey been scaling its business in seven cities throughout China.
The expansion to new locations throughout the country cannot be separated from the core of Supermonkey, the focus on group classes. At the moment, Supermonkey offers 100 types of classes, 44 of which are quite popular.
In addition to using Les Mills, Supermonkey has begun offering its own classes at some locations based on the needs of its members as well as its R&D. Tiao Tiao told Kr-ASIA that the company devoting 20% of annual profits to internal R&D, which includes developing its own classes.
This demonstrates Supermonkey's emphasis on its classes and on backend support. To this end, Supermonkey established the "Supermonkey Academy" to serve as the company's center for training and R&D.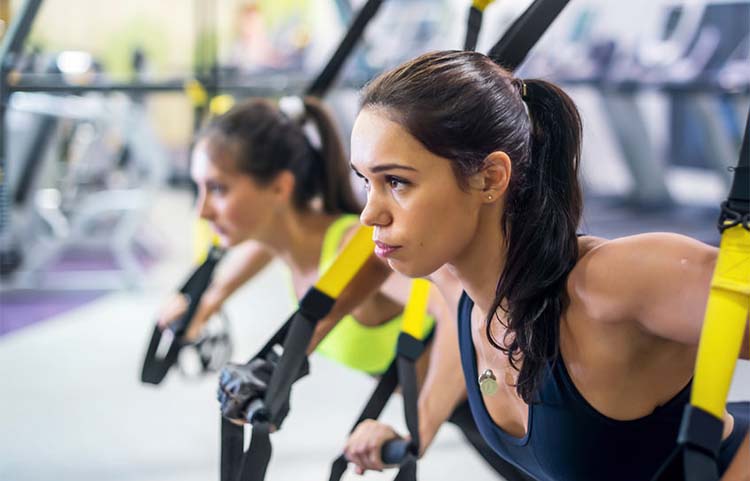 In addition to maintaining the training of its personal trainers nationwide, they will also continue researching and developing their own classes, including gymnastics classes and small, private group classes.
In the future, Supermonkey hopes to export its own products and courses for other personal trainer groups. With the general lack enforcement of copyright protection for original classes in China, Supermonkey may be the first to assert such legal protection of its innovative work.
Supermonkey can even create content for other gyms – a third-party content platform for gyms that normally have difficulty recruiting members. The expansion of this B2B content is a major path for Supermonkey to scale its market cap.
Supermonkey currently has a staff of about 150 people, with about 50 involved in backend R&D. It is also worth mentioning that the company has a team of personal trainer agents to acquire and cultivate quality personal trainers. The company is currently hiring personal trainers with R&D talent to support its nationwide expansion.
2017 has been a year of rapid development in the fitness industry. Earlier, the internet fitness platform Lefit finished its third round of financing with ¥ 300 million to run searches for small gyms.
The financing of these new fitness retail formats has shown that business model is a breakthrough trend, revolutionizing traditional gyms too slow to change.
With new fitness membership growing exponentially, and with the integration of many fitness retail formats, the development of the fitness members' awareness toward fitness consumption has begun.