Writer: Deng Henhen
Kr-Asia has learnt that Bliss Cake (幸福西饼), an online cake brand, has closed 96 million yuan series A funding round, led by Longzhu Capital, an industrial fund initiated by Meituan-Dianping. Bright Capital followed.
Zhu Yonghua, the founding partner of Longzhu Capital, served as the company director. Prior to this, Bliss Cake had raised from Juewei Food's Wangju Investment in its Pre-A financing round.
Bliss Cake started as an offline bakery chain in 2008 and turned to online cake booking in 2013. After taking orders online, the offline central factory and its distributed factories work in coordination, promising that the freshly-made cakes are delivered to doorsteps by its own team, timely.
Bliss Cake has set up its presence in nearly 150 cities so far, including most first-tier and second-tier cities like Shenzhen, Guangzhou, Beijing, Shanghai, Hong Kong and Macao, taking an average of more than 20,000 orders each day.
Differentiated positioning and production mode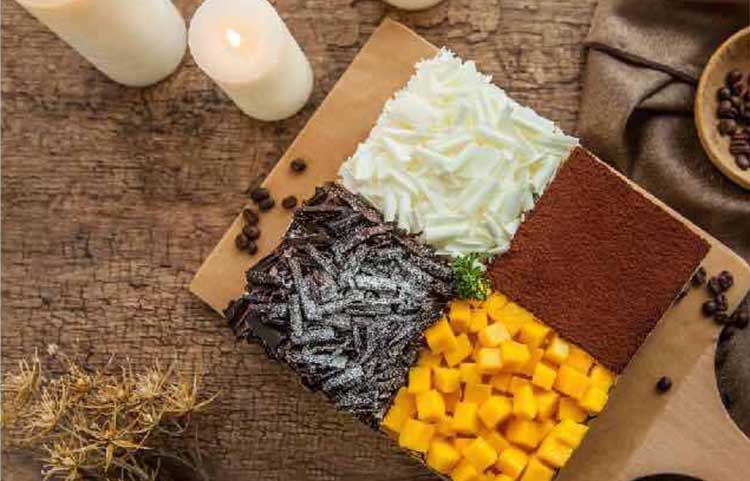 China boasts a bakery market of about 300 to 400 billion yuan, growing by more than 10% each year. Many listed baking brands are with a history of over a decade.
However, the low barrier to entry and the difficulty in making totally unique products floated the drawbacks of the conventional mode: 1) most of the 500,000 to 600,000 bakeries in China are local brands, few of which are nationally known; 2) the surging rent and labor cost bring down the profit; 3) the heavy model drags breakthrough.
In response, Bliss Cake explored something new – online cake booking, which enabled an easy-to-use model and easier expansion.
Yuan Huohong, Chairman of Bliss Cake, told Kr-Asia that cakes contribute 30% to 40% of the sales of an offline bakery. Bliss Cake is also eyeing on the online potential of this major profit contributor.
With a population of 1.4 billion, the Chinese market is obviously huge. Considering demands on birthdays, festivals, business events and other occasions, if each person buys one cake a year, there is a 140 billion yuan market to tap.
Cakes are usually ordered in advance and then delivered to the customer. Now, mobile internet has made the process much easier.
The per customer transaction of over 100 yuan makes one-on-one services affordable to Bliss Cake.
Yuan believes that you can always guarantee the cake quality with good materials and standardized process. To differentiate itself from other online products, Bliss Cake pays special attention to meeting the needs for freshly-made cakes attractive in both price and quality. To this end, it adopted unique brand positioning and production mode.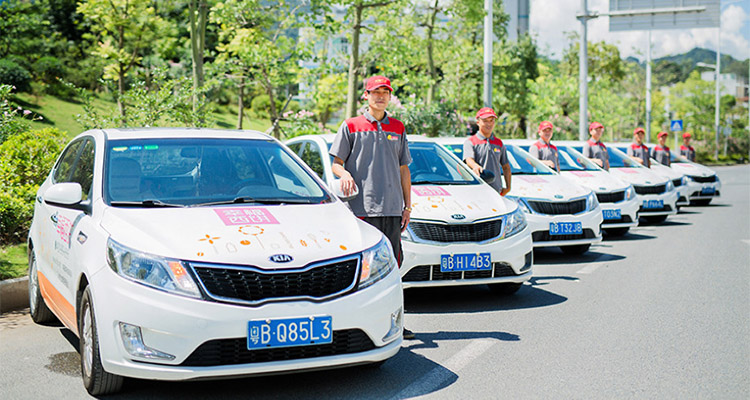 Brand positioning, different from those highly positioned online cake brands, Bliss Cake is aiming to present something tasty and affordable by enhancing its product cost performance. At the same time, it makes sure that the fresh cakes are timely delivered.
Production mode, the order system dispatches online orders automatically. The standardized production process in distributed satellite factories ensures freshness and stable quality of cakes. Bliss Cake has distributed as many factories as possible in each city to guarantee timely delivery.
It is learnt that Bliss Cake has covered the entire Shenzhen with 32 satellite factories. Each makes 200 to 300 cakes a day and serves customers within 3km. It takes up to 2 hours for delivery. The average delivery time in all other cities is 3 to 5 hours now.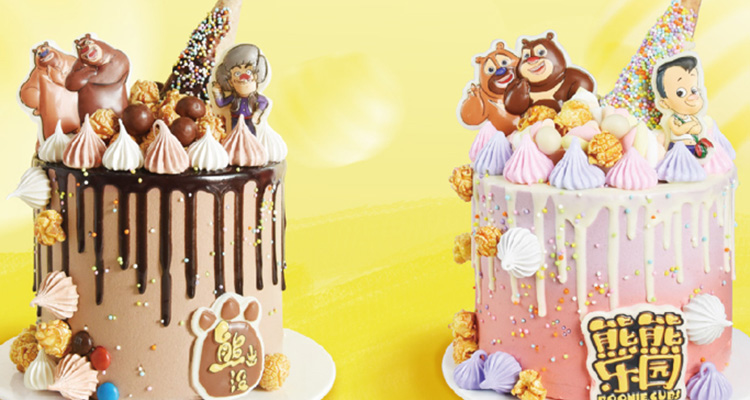 For branding, Bliss Cake invited He Jiong, a well-known and popular TV host in China, as its spokesman, and reached strategic cooperation with Focus Media in advertising this year.
In addition to celebrity endorsements, Bliss Cake also plans to design cakes for kids, hoping to win their hearts with this relatively blank category. The company has signed with Peppa Pig, Boonie Bears, SpongeBob SquarePants, and other IPs, based on which, specially designed cakes will be launched.