Users used to download many apps and flip the screen to find one of them. Well, that might be changed with Tencent Mini Program, which allows users to access online stores and applications without installing.
The most recent instant game would be a great example. Try it out and tell the difference with an App game if you can.
Kr-ASIA Daily is a five-minute read to brief you everything you need to know to start your day. We only choose the latest tech & startup news that is worth your time, with a focus on Southeast Asia and China.
Southeast Asia:
Vietnam: Japan's Mitsubishi Corp plans to invest in Ho Chi Minh City residential project. (Deal Street Asia)
The Philippines: Golden Haven Memorial Park, a Philippine-listed memorial park developer, has acquired real estate developer Bria Homes for $64.9 million. (Deal Street Asia)
China: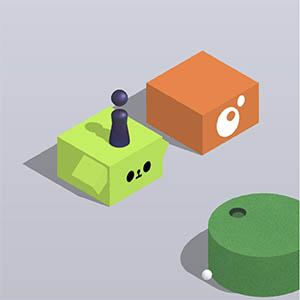 WeChat rolled out an instant game. Users can access the game in Mini Programs, without installing apps. (36Kr)
WeChat launched a new shopping feature, seeing Cartier, Gucci, Lancome, Longchamp among many other brands opening their official boutiques on WeChat. (lieyuenwang)
Meituan expands its ride-hailing services in 7 major cities in China after ten months operation in Nanjing, intensifying the competition with Didi. (36Kr)
Meituan kicked off recruitment of drivers for its ride-hailing services in Beijing, currently charging less operation from drivers than Didi does. (Tencent)
Alibaba's logistics arm Cainiao Logistics released a report on China's consumer economy in 2017, stating most packages were delivered to major cities including Shanghai, Beijing, Guangzhou, and Shenzhen. (36Kr)
JD teamed up with Japan's logistics company Yamato to facilitate e-commerce business between China and Japan. (iFeng)
Baidu's smart assistant system Duer launched plan to develop vocal Q & A games. (Sina)
Huawei, Oppo and Vivo reported earning more profit in mobile phones than Xiaomi, according to Counterpoint Research. (36Kr)
The future financing activities of Jia Yueting, founder of LeEco and now CEO of Faraday Future, may be affected by his bad debt history. (yicai)
Baidu alleged its former SVP Wang Jin of stealing self-driving trade secrets. Wang replied it's not true and hasn't received summons. (NetEase)
Chairman at EV maker XPENG, He Xiaopeng, announced the company is eyeing a Series B funding round next year. (36Kr)
Enterprise software Kingdee invests in computer vision startup Perceptln. (36Kr)
Tencent's China Literature rolled out QQ e-book reader priced at ¥699 (around $106). (egsea)
Self-driving vehicle startup Janzsoft founded by Baidu former SVP Wang Jin announced to settle down in Guangzhou and plans to produce 500-1000 autonomous cars. (IT Home)
Automobile brand Roewe rolled out a scheme to upgrade 400,000 internet cars in the upcoming four months. (People.cn)
Wanda Internet Technology Group announced layoff of 5700 employees. (The Paper)
SoftBank China participated in a ¥210 million Series A+ round of tumor biopsy startup HaploX. (GeneClub-1)
Beauty camera app Meitu launched AI stylist. (Techweb)
Platform for hiring temporary drivers eDaijia, rolled out new feature to hire people to drink liquor. (Tencent)
Beijing has upgraded 12,000 electricity charging facilities to meet the national norm and to curb risks. (The Beijing News)
World: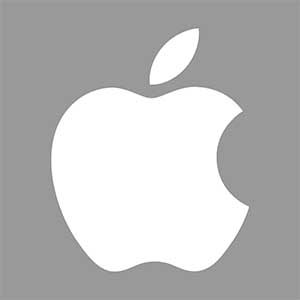 Apple apologized about throttling phones by a software update and lower the price of battery exchange to $29. (IT Home)
Korea is to introduce additional regulations on cryptocurrency tradings. (Reuters)
High-end smartphone manufacturer Sirin Lab announced to have raised $158 million through an ICO. (36Kr)
World Media Lab released its annual list of The World's 500 Largest Media Company. Google is at the top of the list with a remarkable revenue of $89.46 billion. Tencent was among the top ten with other nine U.S.-based companies. (China News)
SoftBank succeeded in buying a major stake in Uber at a steep discount. The deal drops Uber's value by 30% at $48 billion. (wsj)