36Kr

, China's top comprehensive service provider dedicated to serving startups and entrepreneurs, has secured 300-million-yuan investment (around $45.3 million). The company is eyeing an IPO, according to CEO Liu Chengcheng.
The funding round was led by China Prosperity Capital and Gobi Partners, followed by Focus Media, HFI, and Baidu Video, marking one of the largest funding round in the country's new media sector.
The company has also sealed a strategic partnership with Green Land Financial to provide ecosystem-based service.
Kr-Asia Daily

 is a five-minute read to brief you everything you need to know to start your day. We only choose the latest tech & startup news that is worth your time, with a focus on Southeast Asia and China.
Southeast Asia: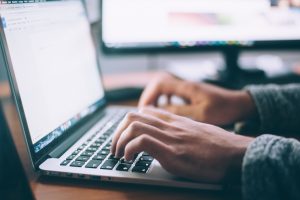 SE Asia: The internet economy in Southeast Asia will hit $50 billion by the end of this year, seeing a compound annual growth of 27 percent, according to a newly released report by Google and Temasek. The number is expected to increase to $200 billion by 2025, contributing as much as 6 percent of the GDP. (DealStreetAsia)
Singapore: The city-state launched its first large-scale electric car-sharing programme run by BlueSG, as part of its plan to reduce the car population. The country is eyeing to roll out 1,000 EVs and 2,000 charging points by 2020, becoming the world's second-largest EV-sharing programme after Paris. (DealStreetAsia)
Singapore: Temasek-backed Accuron MedTech has led Medtech startup Advent Acess's $1.9 million pre-Series A funding round. (DealStreetAsia)
The Philippines: Venteny, a human resource and Fintech startup, has closed a Series A funding round led by SBI Investments, raising $2.3 million. The startup provides a mobile and desktop app that enables employees to receive perks such as discounts at restaurants, while also offering online short-term loans. (DealStreetAsia)
Myanmar: FlyMya Pte, a Singapore-registered travel portal in Myanmar, has acquired travel information and booking website Go-Myanar.com for a six digit (US dollar) sum. (DealStreetAsia)
Thailand: On-demand social recruiting platform Helpster, has secured $2.5 million investment through a pre-Series A round led by Mojo Partners and Wavemaker Partners, followed by existing investors. The latest round raises the total funding to over $5 million. (DealStreetAsia)
Vietnam: ThaiBev, a unit of Thai Beverage emerges as the only bidder for the 25 percent stake worth more than $2 billion in Sabeco, Vietnam's largest beer company. (DealStreetAsia)
Malaysia: OldTown Berhad, a top coffee manufacturer and café operators in SE Asia, is to sell a majority stake worth around $361 million to Jacobs Douwe Egberts (JDE). The latter is eyeing to expand its presence in the region. (DealStreetAsia)
Malaysia: E-commerce website Ezbuy's CEO He Jian, posted an open letter titled An open letter to Jack Ma: you are such a bully, we should not allow such tactic on WeChat. He was angry about Taobao's move that has limited Ezbuy's access to Taobao buyers and sellers. (e27)
Vietnam: DentalTap, a cloud-based management platform for dental clinics, has announced its plan to expand its presence in Vietnam. Its sales team in the country's biggest city Ho Chi Minh City plans to scale up within two years. (e27)
Singapore: NSI Ventures, the city-state-based early-stage VC firm, launches a new fund focusing on investment in consumer apps. The VC firm targets to raise $125 million and has closed almost half of it. (Bloomberg)
Indonesia: Asian Development Bank (ADB) is to invest $750,000 in a study to gauge effects on the country's economy brought by tech innovation, as the country seeks to leverage the benefits of technology while mitigating risks, according to ADB country director for Indonesia. (JakartaGlobe)
Singapore: Razer is to launch gaming grade WiFi router priced at $185. (e27)
Singapore: oBike has signed an MOU with the South Korean's Suwon City, launching around 1000 oBikes there. (e27)
China: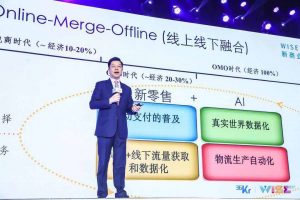 The Neo Business conference 2017 kicked off in Beijing. The host, 36 Kr, is a comprehensive services provider aiming at serving startups and entrepreneurs. Lee Kaifu, CEO at Sinovation Ventures, gave an opening speech, stating that the OMO mode of business will end up in full automation, which means malls, factories, driving, and logistics will become staff-less. Many other startup owners and entrepreneurs shared their insights on the future of business.
Lee Kaifu: The merger of online and offline business is to accomplish in ten years. The digitalization of the world and the development in AI sill help businesses in transportation, retail, education, and production become fully automatic. (36Kr)
MissFresh CEO Xu Zheng: Staff-less retail stores that are far from most customers, wouldn't achieve big success, as they do not make customers' shopping experience better or more convenient. (36Kr)
SoYoung CEO Jin Xing: The fight among apps for plastic surgery won't last for long. In the next stage, customer relation and app operation will be vital. (36Kr)
UISEE CEO Wu Gansha: Self-driving cars restructure the automotive industry, seeing Tesla's market capitalisation exceeds traditional automaker GM and Ford. For Chinese entrepreneurs, it's important to integrate AI technologies to achieve innovation. (36Kr)
Xiaomi co-founder Li Wanqiang: Xiaomi has catered customers' needs generated by the consumption upgrade. For startup owners, it's important to first dig into a segmented sector and then grow an eco-system around it. (36Kr)
36Kr President Feng Dagang: The neo business is driven by internet/AI technologies and investments in innovative startups. (36Kr)
Meituan-Dianping partners with Singapore's payment solution provider Wipay, enabling Chinese tourists to buy from local merchants using its platform. (channel8news)
Meizu finished its biggest adjustment in company structure and personnel. The move comes probably as CEO J Wong tries to get the operation cost down. (36Kr)
Alibaba backed Fresh food e-commerce platform, Yiguo, is planning a $500 million IPO in the U.S. (Caijing)
Jia Yueting, founder of LeTV and backer of Faraday Future, enters the list of Dishonest Persons subject to enforcement, according to Beijing regulators. (Sohu)
Amazon plans to expand its cloud unit in China with new partner Ningxia Western Cloud Data Technology. (Reuters)
China Consumer Association urged Kuqi Bike to refund all customers' deposit worth hundreds of thousands of yuan. (CCA)
Online recruiting portal Shixiseng has closed its A+ round worth tens of thousands of yuan. The round was led by SIG, followed by 10Fund. (36Kr)
Travel website Mafengwo has secured $133 million investment through a Series D funding round led by Temasek, General Atlantic and other investors. (36Kr)
The need for AI talent has increased three folds in the third quarter in China compared to the same period of last year. The average salary for an AI talent is 10,000 to 15,000 yuan, while there is a strong growth potential. (Reuters)
Xiaomi is to expand its presence in India. The company plans to foray into the local payment market, as well as to sell EVs, and commodities such as clothes and toys. (iFeng)
Rong360 made around $70.5 million in revenue in the third quarter, seeing a 384 percent rise compared to the same period of last year. The net loss was $2.5 million, seeing a decrease of 51.6 percent. (iFeng)
Youon plans to roll out a new car-sharing service in 2018 and currently the company is testing the service. (cnBeta)
Jack Ma said eWTP and WTO all facilitate communications among entrepreneurs from different countries. (cnBeta)
World: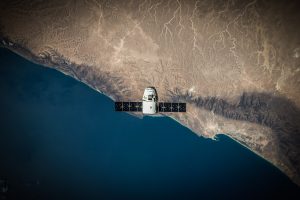 SoftBank is to invest over $500 million in US-based satellite broadband provider OneWeb. The latter aims to launch a fleet of satellites to provide high-internet connections globally. (WSJ)
Volvo starts the first trail on autonomous driving cars with real human commuters in Göteborg. The trial aims to include 100 participants in the next four years. (Jiemian)
Apple denies speculations that it will shut down iTunes music store. (36Kr)
Jobs in the technology sector holds the strongest growth potential, as all companies nowadays need tech-savvy employees. Engineers in machine-learning, data scientist, and engineers in big data are the most popular emerging jobs, according to LinkedIn's report. (36Kr)
Disney is eyeing to acquire Twenty-First Century Fox for more than $60 billion. (wallstreetcn)
PepsiCo's affiliate Frito-Lay has ordered 100 Tesla Semi truck, marking the biggest order for the new electric truck. (cnBeta)
Google launched AlphaGo tool to help human players to enhance their Go skills. (cnBeta)
The market capitalization of Ethereum has hit $60 billion, surpassing Aetna and GM in market value. (wallstreetcn)