As the price of bitcoin surged to a record high last week, more and more mainstream investors weigh in. Government around the world have been grappling with the problem of how to deal with cryptocurrencies. Indonesia, after China, is posed to ban the use of cryptocurrencies.
Southeast Asia: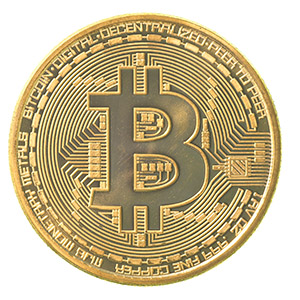 Indonesia: Bank Indonesia is poised to prohibit the use of cryptocurrencies. New rules will be issued in 2018, alleging all transactions using the currencies other than the ones recognized by the government illegal. The daily transaction within the country stands between $30,000 to $50,000 worth.  (DealStreetAsia)
SE Asia: Capital markets across Southeast Asia saw 144 IPOs so far in 2017. Through these IPOs, companies have raised $7.71 billion with a market capitalisation of $25.2 billion, marking a record-high since 2014,according to data from Deloitte Singapore. (DealStreetAsia)
Indonesia: East Ventures has made its third exit in 2017, selling its interest in Jakarta-based digital marketing firm Valuklik to Dentsu Aegis Network. The financial terms keep undisclosed. Prior to this, the venture fund has exited technology startup Kudo to Grab, and event management platform Loket to Go-Jek. (DealStreetAsia)
Indonesia: Indonesian state-owned companies will have to turn to the market for capital next year, as the country is shutting off the public funding tap. There will be 188 companies impacted. (DealStreetAsia)
Myanmar: TMH Telecom Public is to be the fifth company listed on Yangon Stock Exchange (YSX) with the official date of floatation yet to be decided, even as it is undergoing poor liquidity and trading activities. (DealStreetAsia)
Indonesia: Bank Indonesia launches national payment gateway, envisioning to facilitate transactions and boost data protection. (e27)
Singapore: BlueSG is to roll out an electric car-sharing scheme next Tuesday. The company plans to deploy 80 EVs which users can book via its mobile app which will be available on App Store and Google Play from today. (ChannelNewsAsia)
Singapore: Amazon has suspended free shipping to orders from Singapore that are over $125. (Mothership)
Indonesia: The data-driven performance marketing startup Valuklik merges with UK's Dentsu Aegis Network, with the financial terms of the deal undisclosed. The startup will be rebranded as iProspect Valuklik. (DentsuAegisNetwork)
China: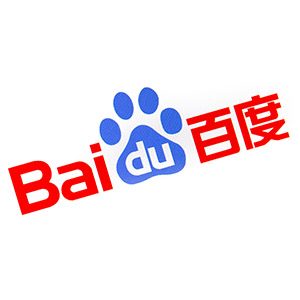 Baidu is working on a financial inclusion product together with Agricultural Bank of China, aiming to cover under-served population including farmers, according to Baidu senior VP Zhua Guang at the 4th World Internet Conference. (STCN)
Lu.com, Ping'an's online asset management platform, is seeking an IPO worth $3 billion to $5 billion in the first half year of 2018. Until this July, the company claimed to have more than 310 million registered users. (Tech.qq)
The 4th World Internet Conference gathered CEOs and managers of big tech companies from China and the world. Dinner after the conference became a tradition, and this time, Jack Ma was not invited by NetEase founder Ding Lei and JD founder Richard Liu. Ma said he prefer to meet friends in private occasions. (TheBeijingNews)
Shanghai Shentong Metro inked strategic partnership with Alibaba and Ant Financial, planning to launch payment by App in metro. At the same time, Alibaba revealed some new technologies including voice recognition, pay-with-your-face and smart monitor for the flow of passangers. (ShanghaiObserver)
Tim Cook said to Meituan CEO Wang Xing that the Chinese group-buying company should expand its business to the U.S., as customers there are similar to Chinese customers. The conversation happened while the two CEOs had Chinese food together after the 4th World Internet Conference. (ThePaper)
"Hellobike has become a tool to integrate Alipay. Pity minor shareholders have to align with that strategy," commented Pony Ma on a feature about Hellobike's recent fundraising. Bike-sharing startup Hellobike has closed its $350 million Series D1 funding round. (TechSina)
Terry Gou, founder of Foxconn Technology, a Taiwanese multinational electronics contract manufacturing company, told CCTV2 that jobs including worker on production lines, construction worker, and accountant, are the first to vanish. (NewsMydriver)
Wang Xiaochuan, Sogou CEO, claimed AI powered by voice recognition can optimize the its search engine. Sogou is China's second largest search engine after Baidu. (ChinaNews)
Starbucks is has opened its first Reserve Roastery outside the U.S in Shanghai. The store covers around 2787 m2. The American coffee company plans to launch 20 to 30 stores of the same kind around the world. (Finance.Sina)
Huawei is in talks with the country's Ministry of Public Security to integrate ID card in mobile phones, according to Huawei board member Zhang Ping'an at the 4th World Internet Conference's Internet and Finance forum. (News.cn)
China Consumer Association is in talks with 7 bike-sharing service providers to push the deposit free service into the industry. The bike-sharing companies are Mobike, ofo, Youon, U-bicyble, Hellobike, Green Bike-Transit and Blugogo. (Leiyunwang)
Meipai, a live streaming and short video application, banned under-age from live streaming and will roll out a name certification system. (Meipai)
Baidu Education plans to integrate cutting-edge technologies including AI, Big data, cloud computing into the education sector, according to Baidu president Zhang Yaqin. Currently, Baidu Education has 540 million DAU, mainly from its document-sharing platform Baidu Wenku and reading platform Baidu Yuedu. (ScienceChina)
VR startup 51VR has closed its Series B funding round worth $31.7 led by Modern Land and SenseTime. Star VC, Lightspeed China Partners, Green Living Equity Investment Fund were among the 10 organisations, strategic partners and investors who joined the round. The VR startup specialises in 3D realistic simulation.  (36Kr)
Chinese intelligent robot manipulation system provider Cobot has closed a Series B funding round worth around $18.1 million. The round was led by Lan Fund and GGV Capital, joint by Matrix Partners. (36Kr)
Alibaba-backed ofo has entered India, intensifying competition in the local market where homegrown Ola and Zoomcar have been testing their bike-sharing services for over a month. Ofo's first port of call in India is likely to be Chennai. (VCCircle)
Chinese EV producer WM Motor has closed a funding round led by Baidu Capital. SIG Asia Investment and Ameba were among other investors who joined the round. So far, the EV maker has amassed over $1.8 billion investment. (36Kr)
China's Hexindai, gained $21.2 million in its net revenue and 12.7 in its net profit in the second quarter this year, seeing a rise of respectively 311.5% and 784.8% compared to the same period of last year. (Tech.Sina)
Xiaomi's application in Europe for the trademark Mi Pad for its tablet has been declined, as Apple believes it resembles its trademark iPad. (Tech.Sina)
China's delivery drone startup Xunyi has closed a Series A funding round led by Sequoia China worth tens of millions of yuan. The round was joint by existing investor Unity Ventures. The startup plans to serve more customers while expanding the use of delivery drones. (UnityVentures)
China has surpassed the U.S. in the application of 4G and the number of internet users, according to IDG Capital's Global Chairman Hugo Shong. (Finance.Sina)
World: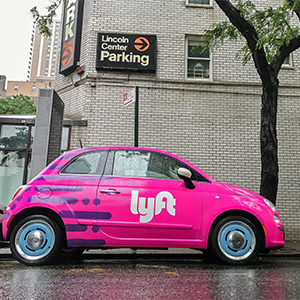 Google-backed growth capital fund CapitalG led Lyft's funding round, increasing the total investment of the round to $1.5 billion. The market capitalisation of Lyft is valued at $11.5 billion. Lyft seeks to gain more market shares from its competitor Uber with the proceeds. (Fortune)
India's chat-based personal management startup Dunzo has secured $12.3 million investment in a Series B funding round led by Google. (VCCircle)
JPMorgan has acquired WePay, a payment provider based in the U.S., at the price of over $300 million. Y Combinator, August Capital, Max Levchin joined the round. This move comes as JPMorgan seeks to expand its own servies. (Lieyunwang)
Stephen S. Roach, former chairman of Morgan Stanley Asia, warns that bitcoin is in an asset bubble that will eventually burst. (Finance.Sina)
Amazon is now up and running in Australia, offering millions of products acorss more than 20 categories, while facing infrastructure hurdles due to the scattered population. (Bloomberg)
Volkswagen's affiliate MOIA unveiled an electric minibus to enter the market of app-based ride-hailing and car-pooling. Starting in the streets of Hamburg next year, Moia seeks to roll out the service internationally. (Bloomberg)
Kr-Asia Daily is a five-minute read to brief you everything you need to know to start your day. We only choose the latest tech & startup news that is worth your time, with a focus on Southeast Asia and China.