The year 2017 has seen the up and down of the bike-sharing industry in China. Although the bubble is likely to deflate, interests from interest from investors on bike-sharing startups somehow haven't decreased.
Hellobike, the third largest player in the field backed by Alibaba, landed a fresh $152.5M investment, likely to intensify the already fierce competition.
Kr-ASIA Daily is a five-minute read to brief you everything you need to know to start your day. We only choose the latest tech & startup news that is worth your time, with a focus on Southeast Asia and China.
Southeast Asia:
Indonesia: The country is likely to see its biggest acquisition of an Indonesian firm, as Japan's Mitsubishi UFJ Financial Group (MUFG) plans to buy a majority stake in PT Bank Danamon Indonesia. (Deal Street Asia)
Indonesia: Indoleads.com, a marketing venture, has secured a six-digit US dollar angle investment. (e27)
China: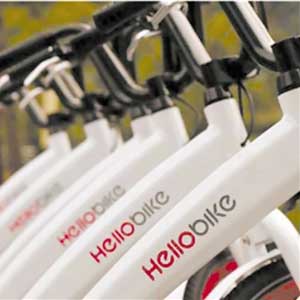 Alibaba-backed bike-sharing startup Hellobike announced it has closed a Series D2 funding round worth $152.5 million (¥1 billion) from Fosun and GGV Capital.  (Kr-Asia)
Alibaba appointed young presidents for Taobao and Tmall, wishing to give the e-commerce platforms some perspectives from the younger generation. (36Kr)
Alibaba's affiliate, digital work platform DingTalk, announced its user number exceeded 100 million. (36Kr)
Chairman of China's appliance manufacturer Gree, Dong Mingzhu, said Gree Smartphone has features that Xiaomi Phone don't have. (Sina)
China saw a growth in sales of new energy vehicles, selling 160,000 EVs in the first half of 2017. (Sina)
Automaker Geely becomes the largest shareholder of Volvo. (The Paper)
Power bank rental firm Xiaodian announced to have achieved a record high order number at 754,000. (Sina)
SF Express has finished the first staff-less plane trial flight. (Sina)
A Chinese court put a 39-storey skyscraper on the auction platform of Alibaba's e-commerce platform Taobao, setting the starting bid at RMB 553 million ($84 million). (e27)
Mobile game streaming platform Chushou has received ¥500 million funding ($76.28 million) in a recent round led by Google. (Sina)
WeChat applet statistics platform Aldwx.com has closed a ¥30 million ($4.57 million) round led by Ameba Capital and joined by Sinovation and Zero2IP Group. (36Kr)
Foxconn launched High Performance Computing (PHC), marking the first commercial use of supercomputing system in Taiwan. (Techweb)
The People's Bank of China, China's Central Bank, issued a regulation on the QR code payment, stating third-party payment solution provider need to be licensed before providing services. (Sina)
Chinese will be able to buy new energy vehicles without paying tax from January 1st, 2018 to December 31, 2020. (The Paper)
Shenzhen plans to make the city environmentally friendly by replacing all the petrol-fueled taxis with electric taxis by 2020. (egsea)
Baidu is to unveil autonomous driving platform Apolllo 2.0 at International Consumer Electronics Show (CES) next January. (egsea)
Baidu reported working on its news product, poised to roll out paid-content feature in the new version of Baidu News. (Sina)
Automaker GAC Group teamed up with EV maker Nio to jointly establish a new energy vehicle company. (IT Home)
EV maker Nio reached a strategic partnership with China Southern Power Grid Company to build charging stations. (36Kr)
Beijing Genomics Institute chairman Wang Jian: Human will be able to synthesize life in 5 to 10 years, at the conference of Shenzhen General Chamber of Commerce. (yicai)
Eight clubs of Chinese Football Association Super League participated in China's first football e-sport competition held by Tencent and CAEL. (lanxiongsport)
Shanghai Oriental Pearl Media plans to establish a PE fund worth over ¥2 billion (around $305 million) to invest in media and entertainment related areas. (The Paper)
Hangzhou commuters can use phones and wearable devices to pay for their tube rides. (China News)
World: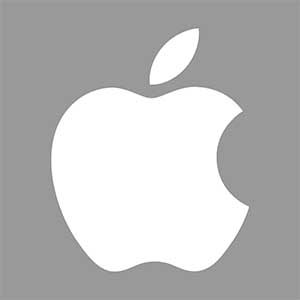 Apple saw a 26% decrease in profit in the third quarter, as Samsung earns more market share with the successful Galaxy Note 8, according to research institute Counterpoint Research. (IT Home)
LendingKart Finance, an Indian digital lending platform for SMEs, has secured around $4 million in cast credit from the State Bank of India. (e27)
Japanese IT firm GMO Group, kicked off its cryptocurrency mining business in Northern Europe. (Bitsonline)
Shares of New Mumbai-headquartered Telecommunication company, Reliance Communication, extend gains in the trading, as the company said it's on the final stage of selling some assets to exit a debt restructuring program. (Bloomberg)