Live commerce—the fusion of livestreaming and e-commerce—is the hottest thing in China's online retail world right now and is showing no sign of abating anytime soon.
Last year, total transactions on Taobao's livestreaming channel reached RMB 250 billion (USD 35.2 billion), according to data from iiMedia Research, while Kuaishou has increased its livestream sales target for this year to RMB 250 billion (USD 35.2 billion), above Douyin's target of RMB 200 billion (USD 28.2 billion).
Once a simple channel for in-real-life (IRL) broadcasting, livestreaming has grown into a multi-billion dollar business in China. Popular livestreamers like Viya and Li Jiaqi command enough clout to sell out products within minutes. On Singles' Day 2019, over half of Tmall's merchants embraced livestreaming, raking in almost RMB 20 billion (USD 2.9 billion) in sales. Recently, high profiles such as national TV hosts and CEOs of major corporations have also joined the game.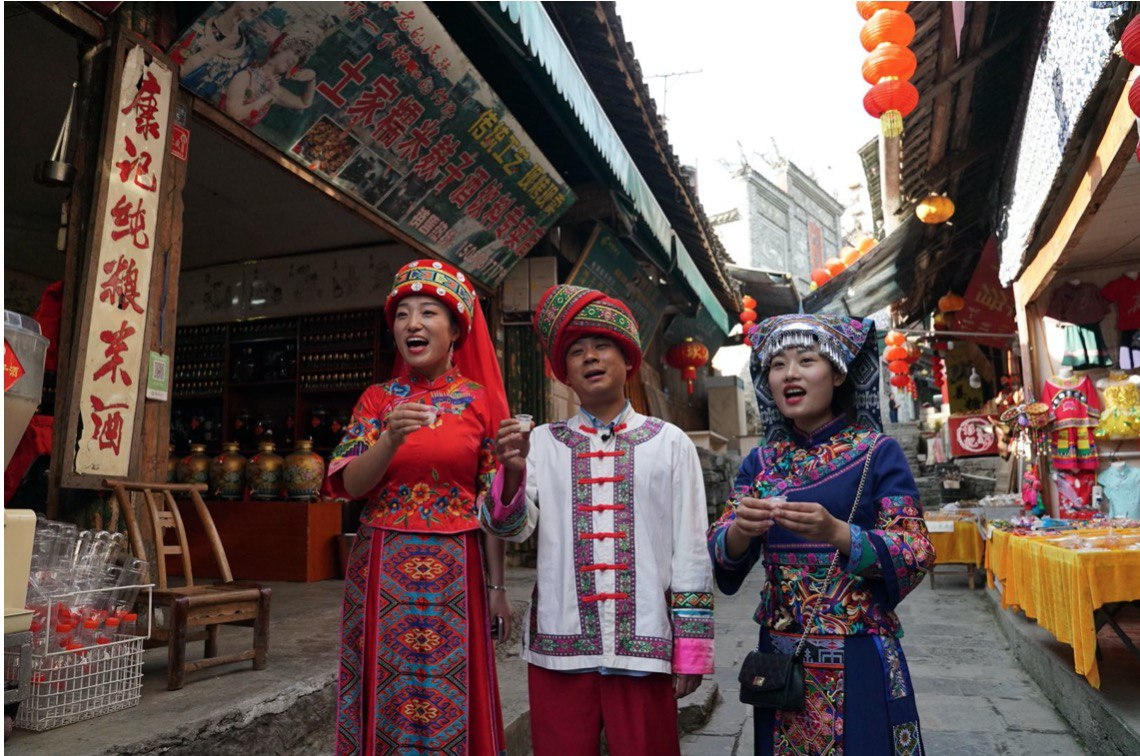 Today, livestreaming is no longer an insignificant influencer marketing tool but a channel to be reckoned with. This explosive growth has sparked intense competition at home among Chinese multi-channel network (MCN) companies, whose services range from programming and promotion to influencer and audience development.
According to the 2020 China MCN Industry Development Research Report, there were more than 20,000 MCN companies in China at the end of 2019, a 300% growth from the year before. However, there were fewer than 20,000 influencers with more than 100,000 followers.
Faced with intense competition for valuable influencers, MCN companies are trying to replicate the Chinese model of live commerce overseas in search of new markets, particularly in a more culturally-similar Southeast Asia. While pioneers agree that the potential is immense, whether the Chinese model of live commerce can be successfully replicated overseas will require patience and tenacity.
Until recently, influencers abroad would shun offers to openly sell products on their livestreaming channels, preferring to produce creative content that subtly markets products as part of an elegant narrative.
YouTube influencers have built their reputations on content that is stamped with their own creativity and personality. "Creators" get paid for the content that they produce and the exposure that brands receive, regardless of actual sales volume. A popular YouTube influencer (with a six-figure fan base), makes about USD 5,000 per video, which translates to a monthly income of USD 20,000 based on an average of four videos per month. The YouTube model also compensates influencers based on view rates, advertisements, livestreaming fees, and virtual gifting from fans.
On the contrary, live commerce "sellers" are under pressure to deliver sales results. In this model, influencers' pay structure is "basic + commission", meaning their earnings are directly tied to sales. Based on a 20% commission rate, influencers will need to sell up to USD 100,000 worth of products to match their USD 20,000 monthly income from producing content. This seems like a mammoth task when each product sells for less than USD 100.
With a stable income from content production, most YouTube influencers are unlikely to venture into the unproven and high-risk livestream commerce model. But this is about to change.
From creators to sellers: The incubation of live commerce outside China
"Oh my God, it's crazy!"
When popular Chinese influencer Viya sold out 15,000 bottles of Kim Kardashian's KKW fragrance in under a minute during a livestream on November 6 last year, Kardashian's incredulous exclamation rippled through the global influencer community.
The impact of COVID-19 decimated advertising budgets in its aftermath, and provided influencers with the impetus to experiment with livestream commerce as a viable source of income.
At the same time, brands started to demand measurable results for their investment in influencer marketing. In its earlier days, YouTube influencers were a good mouthpiece for small advertisers who could not afford mainstream media. Positive reviews from trusted influencers shortened consumers' decision-making process and sped up transactions. But with popular influencers now commanding exorbitant fees, brands are forced to re-evaluate their influencer marketing strategies based on dollar-and-cent results, especially when marketing budgets have been squeezed during the COVID-19 pandemic.
Riding on the success of live commerce in China, MCN companies hope to take their experience overseas and re-create top influencers like Viya and Li Jiaqi who are capable of generating millions in gross merchandise value (GMV) within minutes.
Veteran online traffic manager Zhao Jingping flew to Thailand with his team in February amidst the COVID-19 pandemic. His intention was to groom fresh talent in live commerce here, as competition intensified at home.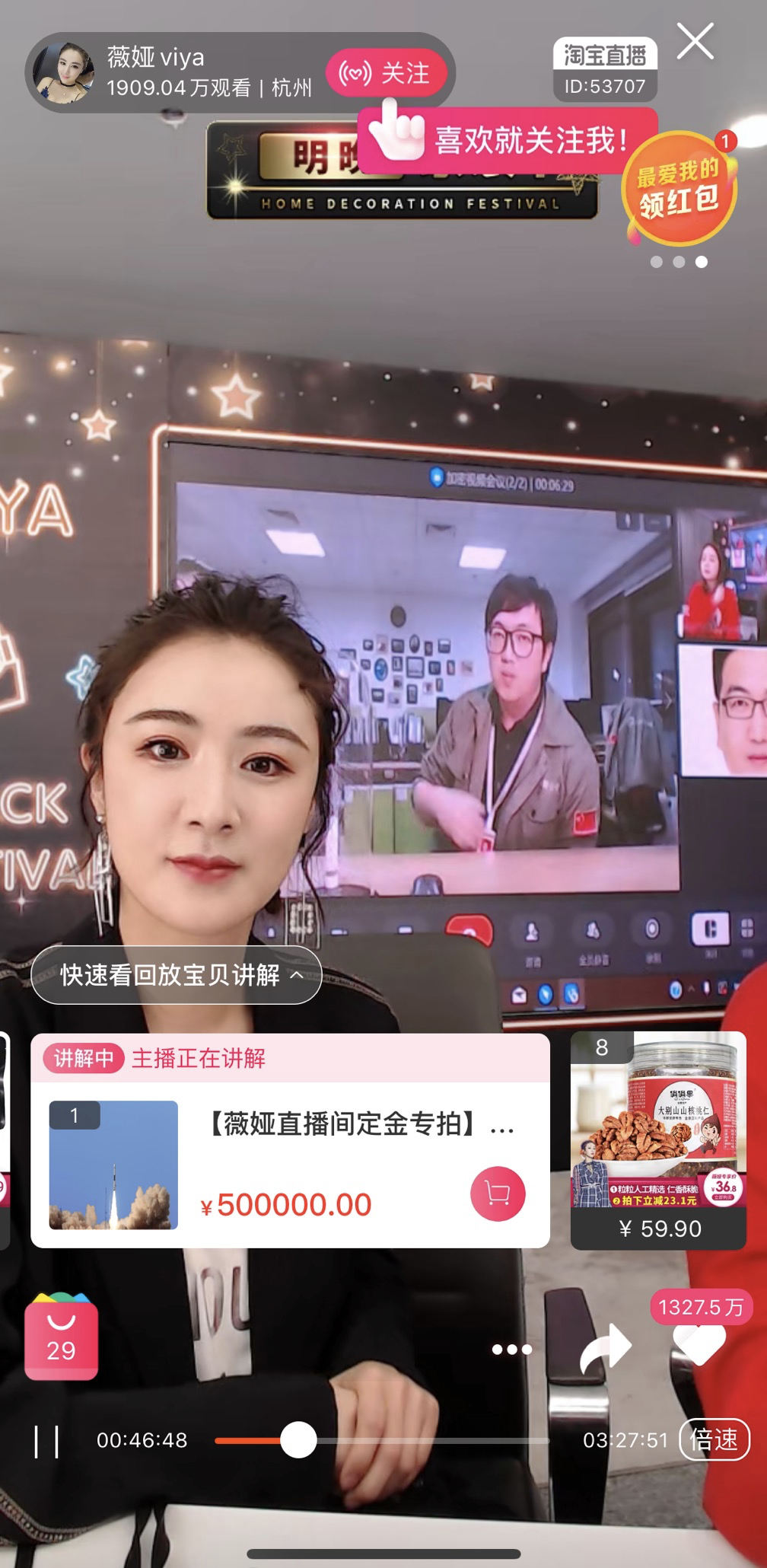 In Southeast Asia, shopping via livestreaming is just emerging, so MCN companies have the opportunity to penetrate the market quickly with fewer resources than they would require back home. Zhao Jingping told 36Kr that he is paying his team of Thai influencers a fixed monthly salary of THB 30,000 to THB 40,000 (USD 940 to USD 1,250). Zhao's experience in data analysis and advertising has been instrumental in rapidly growing his Thai influencers' fan base and securing jobs for them.
Unlike their Chinese counterparts, Thai influencers have yet to cultivate a sense of choosing the right merchandise to sell on their livestream. This responsibility falls on MCN companies — from identifying suitable products and their unique selling points, to matching them with the personalities of influencers and their fans. As the bridge between influencers, manufacturers, and consumers, MCN companies have the unique opportunity to eventually incubate and build their own brands.
Leapfrogging e-commerce in Southeast Asia: Potential and challenges
Li Hualin, the President of WebTVAsia Greater China, thinks that an e-commerce boom in Southeast Asia is imminent. These sentiments are echoed by Hu Yu, the CEO of cross-border influencer marketing platform WOTOKOL. As the e-commerce industry in this region is still fairly young, consumers and brands might eventually leapfrog traditional e-commerce shopping to embrace live commerce as the dominant format for online retail.
Not only is live commerce a more efficient way of shopping online, but it also compensates for the human interaction that has been largely missing in traditional e-commerce formats. During livestreams, consumers can interact freely with the hosts and ask questions, shortening their decision-making process in a hassle-free and engaging online shopping environment.
Recognizing the potential, Southeast Asian influencers have begun to pivot to shopping livestreams from their usual entertainment content. Prominent e-commerce platforms in this region, including Shopee, Lazada, and Amazon, have already integrated livestream shopping as part of their services. This creates valuable data, which can help MCN companies further optimize live commerce in Southeast Asia.
However, MCN companies feel that there are still several challenges to overcome before live commerce can truly take off in Southeast Asia.
The industry lacks local influencers who can match up to Chinese influencers
Li Hualin has been coaching local influencers to be more articulate at selling during their livestreams, instead of casually chatting with fans. However, they remain cautious with their on-screen demeanor. The local audience is also different—they are less receptive to sales and promotional tactics that are popular with Chinese livestreamers, such as collecting vouchers or forwarding to friends. Instead, they are attracted to the humor and artistic talents displayed by hosts, even when they are selling.
The e-commerce ecosystem and supply chains are weak
Most countries outside China lack the supply chain that can meet the explosive demand from live commerce. In China, manufacturers can run on zero inventory. Factories are able to quickly turn around and fulfill the exact number of orders for any item that is promoted during livestreams, without the need to carry inventory before or after the orders. For highly popular items promoted by top influencers, manufacturers can even predict sales from their livestreams and prepare enough stock to meet demand.
The region's logistics network is severely under-developed compared to China.
There has not been an integrated logistics network that connects the widely distributed countries and archipelagoes in Southeast Asia. Experienced Chinese logistics companies like Cainiao, Shunfeng, and JD.com are still in their early stages of operations here, so it will take time for them to build a comprehensive network in the region.
To replicate the same live commerce ambitions in Southeast Asia, or in any market outside China, will require fundamental changes in business approaches and infrastructure.
For instance, a robust live commerce ecosystem demands high standards in manufacturing and quality control. Unlike China's many existing OEM factories that allow businesses to activate production lines on short notice, such an ecosystem does not yet exist in Southeast Asia.
It is certainly exciting to imagine how live commerce might transform the Southeast Asian online retail ecosystem in the future, or inspire manufacturing, inventory, and supply chain innovation in these markets. But given the numerous shortcomings at the moment, as Li Hualin says, all we need is patience.
("Zhao Jingping" is a pseudonym as requested by the interviewee.)