The Hong Kong Stock Exchange (HKEX) welcomed 64 new stocks and 59 IPOs in the first half of 2020, including those listed on its mainboard and the Growth Enterprise Market, around 20% less than the same period in 2019.
While the total capital raised increased by 22% year-on-year to USD 11.3 billion, thanks to the two secondary listings of internet giants JD.com (NASDAQ:JD; HKEX: 9618) and NetEase (NASDAQ:NTES; HKEX: 9999).
In the past month, the two Nasdaq-listed internet companies together raised USD 7 billion, accounting for 62% of the total capital raised on the HKEX during the first half of 2020, while the average amount raised by other 57 new listings was only USD 74.8 million.
Hong Kong's stock market is rather insipid outside of these two Chinese firms' "homecoming" listings.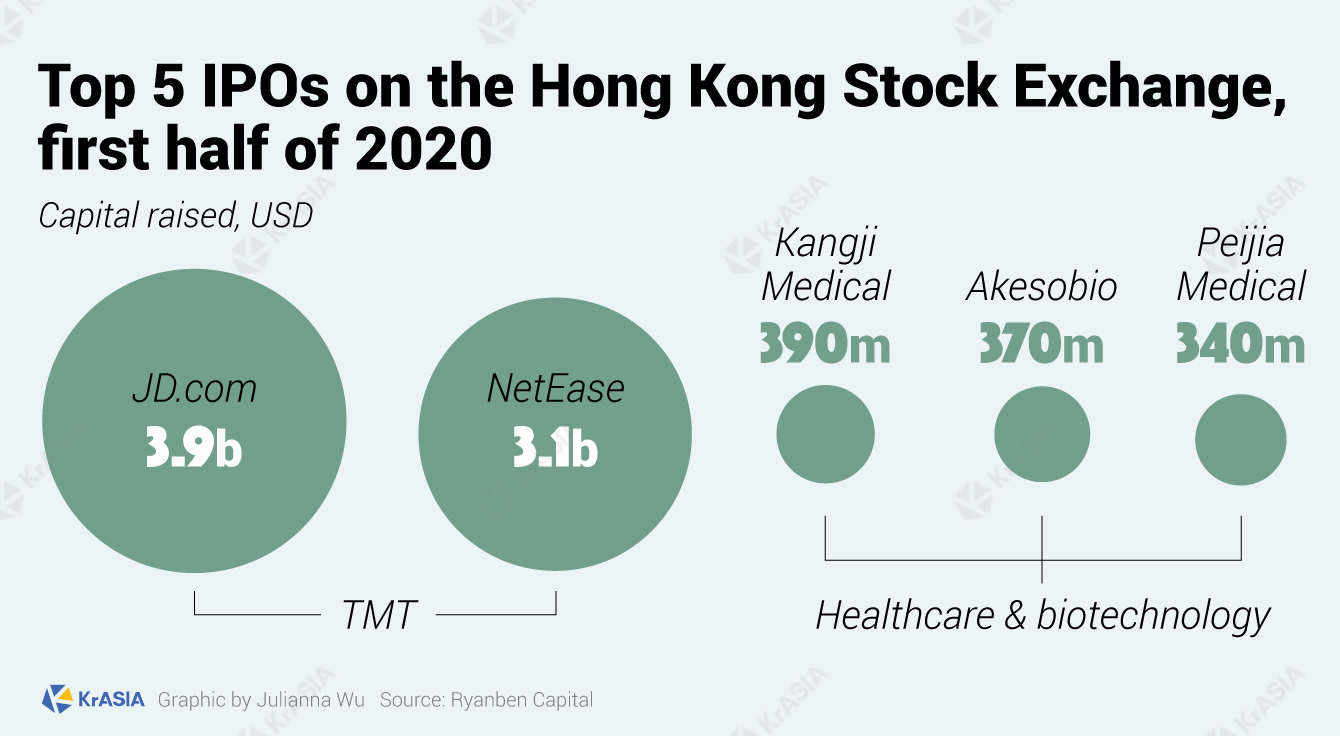 The HKEX had been a preferable choice for Chinese healthcare and biotechnology enterprises in the past two years as a loosening of regulation in 2018 opened the door for loss-making startups in the field to access fundraising.
Since the new rules came into effect, the exchange has welcomed 28 healthcare and biotechnology companies, raising a total of USD 10.7 billion. The bourse claimed to be the second-largest fundraising hub for biotech companies in the world, according to Xinhua.
Biotech and healthcare generated even greater investment attention in the first half of 2020 worldwide, boosted by the COVID-19 pandemic.
For example, antibody research and development enterprise Akesobio (HKEX: 9926), which has suffered losses for three years in a row, was oversubscribed 299 times before its HKEX IPO while its stock price rose more than 45% after listing, 36Kr reported.
In Hong Kong, though, it was overshadowed by the TMT (technology, media, and telecom) sector.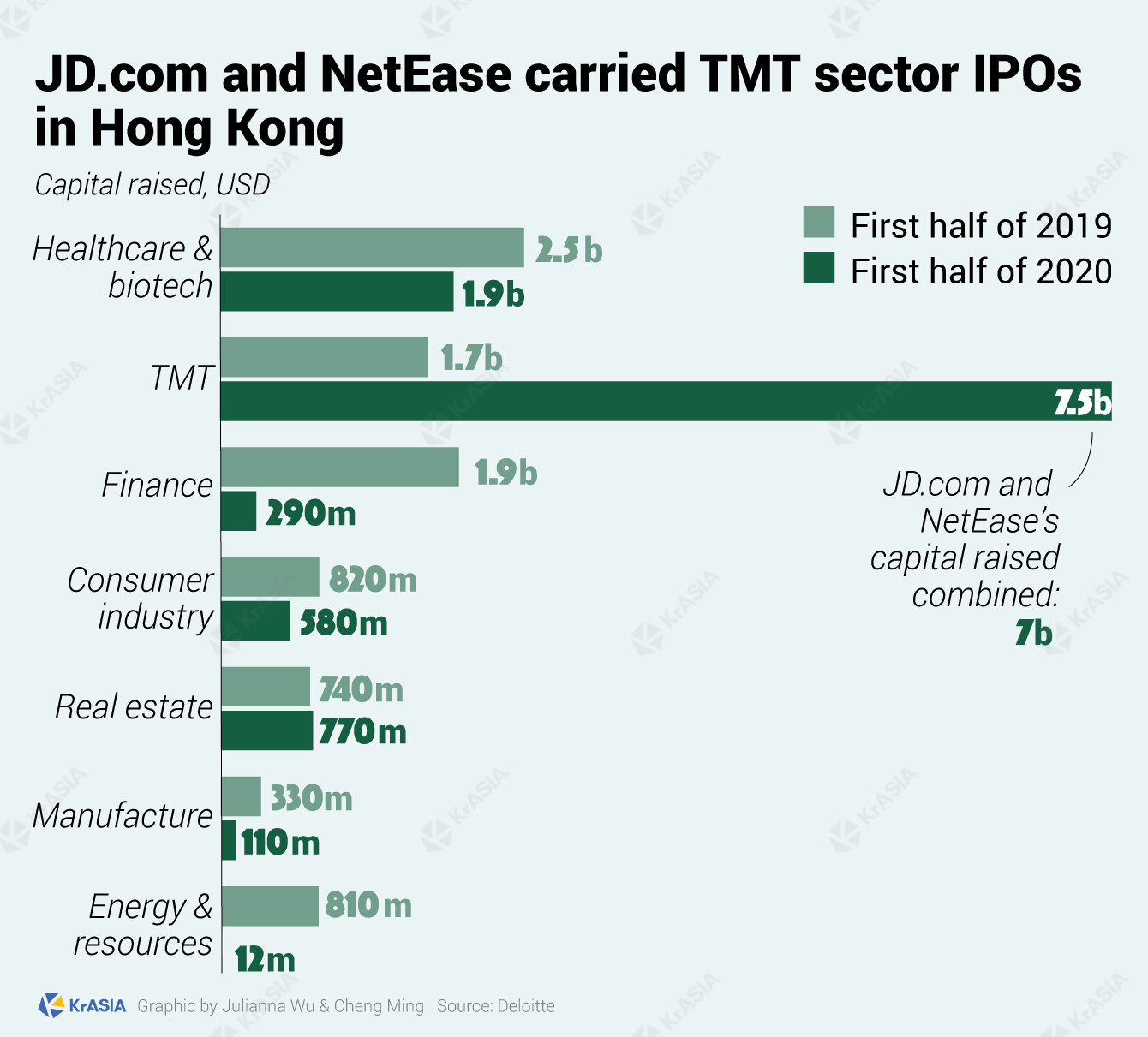 Earlier this week, two healthcare firms, both backed by Hillhouse Capital, went public in Hong Kong on the same day.
Among the 64 newly listed companies on the bourse, 40 are mainland Chinese companies and they accounted for 96.9% of the total capital raised in Hong Kong this year.
Overall, more than half of the companies currently listed on HKEX were from the mainland, KrASIA reported. The 1,261 mainland Chinese enterprises made up 76.9% of the bourse's total market cap.
Hong Kong ranked the third among global exchanges in terms of capital raised the first half of 2020, while the Shanghai Stock Exchange took the top spot with total fundraising of USD 15.8 billion, said Deloitte's report.