For those of us living apart from our elderly parents, it's natural to want to keep an eye on them and make sure they're all right. This is especially true if one's parents are living alone or have mobility issues; being able to check on them remotely gives us peace of mind.
Privacy, however, is always a point of contention. Nobody wants a camera trained on them 24/7, after all.
SoundEye aims to resolve this issue by utilizing LIDAR and sound recognition technology that alerts caregivers when there's a cry for help or a fall detected. Instead of using a camera to monitor movement, the sensor is activated when it identifies abnormal sounds, such as screaming or aggression, or abnormal movements such as sudden falls or a lack of movement for a prolonged time. A five-second video clip of before and after the sensor activation is then sent to the caregiver's device so they have more context of what happened. Subsequently, the caregiver can take appropriate and timely action.
The technology works even in low-visibility conditions, such as at night, and does not require a complex setup.
The idea of SoundEye came to Dr. Tan Yeow Kee in 2010 when he was working on a pet robot for the elderly. Today, the project has garnered support from the Sustainable Impact Accelerator Programme by raiSE and Quest Ventures, even winning the Seagate Life Innovator of the Year award in 2022. SoundEye has been deployed not only in eldercare settings, but also in healthcare and surveillance.
KrASIA spoke with Dr. Tan to learn more about the company's journey so far.
The following interview has been consolidated and edited for brevity and clarity.
KR: What was the inspiration behind SoundEye?
Dr. Tan Yeow Kee (TYK): Back in the early 2000s, I worked as a researcher on a few robotics projects. One of these projects was a pet robot for the elderly. A lady I spoke to told me that she was living alone and had been immobilized for three days before someone found her. She had resorted to drinking water from the toilet bowl. When I heard this, my heart sank and I was shocked.
The pet robot I was working on was soft and had a microphone inside its head. It responded to being patted, squeezed, or tickled, and I put in technology that would enable it to get help in cases like this. I managed to get some research grants before I spun it off as a social enterprise under raiSE. Although our story began in 2010, it was only in 2015 that I managed to register the business.
KR: What were some of the challenges that you faced in the early years?
TYK: I believe that educating potential customers or partners about sound recognition technology during the early stages is crucial. This will be my greatest challenge, as it requires finding a good champion who is willing to challenge the status quo and overcome traditional methods of caring for the elderly. Without such a champion, people will continue to use outdated variables and protocols.
I have been fortunate enough to work closely with such champions. However, there are still some missing pieces. For example, during the prototype testing phase, the device tends to be more expensive. To combat this issue, we have been focusing on edge computing rather than cloud computing. By using a low-cost processor, we can perform necessary tasks and analytics within the device, reducing the need for expensive networks and cloud storage.
There are several ways to further reduce costs, but this will likely be the future of sound recognition technology.
KR: How do you address privacy concerns?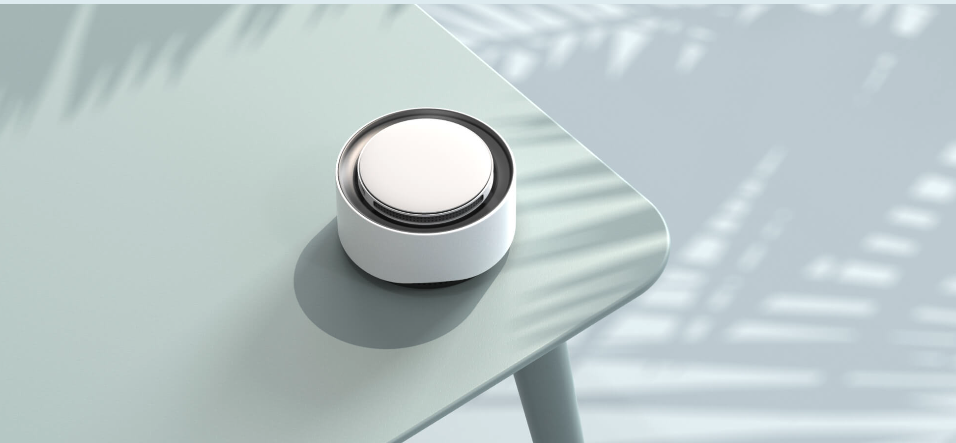 TYK: To address privacy concerns, we have taken several measures. For example, we were evaluated in the SG:D Spark programme. They looked at our source code to ensure that we are not intruding on anyone's privacy or recording more than necessary. We use a non-camera-based sensor, the LIDAR sensor, to record 24 hours of audio on the device and perform computing on it. It would be too expensive for us to record and store all that information. We are also transparent about our technology and explain it properly when deploying to organizations or individuals. With the help of organizations such as the National Council of Social Services, we can ensure that our technology is privacy-friendly. We do not collect any personal information, such as tax IDs, and our unique selling proposition is that our solution does not use any cameras, wearables, or training data.
KR: What other challenges are you facing at the moment?
TYK: I believe that challenges will always exist. For the eldercare market, the biggest challenge is identifying who will be willing to pay for the elderly and ensuring that it is affordable. We want to focus on making our solution as affordable as possible for the elder care market, but this is always a challenge. However, over the past few years, we've seen agencies use cost-sharing to make it more feasible. While there are limitations to this approach, I believe that we need to find a balance between affordability and capability.
For the elder care market in Singapore, government agencies often have to work together with social enterprises. For example, social enterprises can develop the technology solutions required, while agencies can provide funding for social service agencies to implement the solutions. This is not an easy task, but we have made progress in recent years. We have been able to secure subsidies of up to 80% for our solutions, thanks to our partnership with particular agencies. While it will take time for the elderly to adopt such technology solutions on a broad scale, we are committed to making this a reality.
In addition to the challenges related to the eldercare market, there are also compliance issues in the healthcare industry. It is important to ensure that our solutions comply with the cybersecurity and data protection regulations and requirements of hospitals and other healthcare settings. SoundEye complies with Integrated Health Information Systems (IHIS) medical device and Operational Technology security guidelines by performing edge computing that only requires minimal connectivity. It allows us to use 4G network connectivity rather than tapping into the hospital network infrastructure. Furthermore, SoundEye employs depth sensors, instead of cameras, to detect falls and bed-exits, which do not intrude on users' privacy.  Ultimately, I believe that these challenges exist for a reason, and it is up to us to find ways to navigate them in order to benefit the elderly and the healthcare industry as a whole.
KR: How has the adoption been so far? Any large-scale use cases?
TYK: We cannot mention specific names, but we have deployed SoundEye in the eldercare, healthcare, and surveillance sectors so far. For example, one hospital uses our system to monitor patients who are at risk of a fall. Our system also helps with COVID-19 related care facility needs. Over the past three years, we have installed over 2000 devices in Singapore.
KR: Any recent wins or upcoming plans you can share with us?
TYK: Last year, after joining the Sustainable Impact Accelerator Programme by raiSE and Quest Ventures, I gained clarity and improved my pitching skills, which led me to win a few competitions, including one on transformative technologies for startups. Additionally, our team won the Seagate Life Innovator of the Year award.
During a recent trip to Japan, I focused on finding more business opportunities as part of the prize package. Now, I want to raise awareness about the potential of AI and other solutions to improve our quality of life. We are also looking to form partnerships and deploy more sensors to support this goal.
We are now in the final stages of closing a Series A funding round with a corporate partner from Japan, and we plan to use the funds for technology expansion.
KR: What are the next markets you're looking to expand into, and are there any potential challenges you foresee in market differentiation?
TYK: We're looking at possibly Japan, China, and Australia — larger markets where spending power is high and there's a focus on quality eldercare. If expansion to these countries is successful, we'll be able to then look at expanding to other countries in the Asia Pacific region.