Kajima Development, a subsidiary of Kajima Corporation, one of Japan's oldest and largest construction companies, recently hosted the Future City Festival, its first-ever innovation day event, at The GEAR, its new regional headquarters and innovation hub in Singapore. The event convened thought leaders, trailblazers, and creators in the built environment ecosystem to explore ideas that have the potential to reshape industries and drive progress.
Jacqueline Poh, managing director at the Singapore Economic Development Board (EDB), commenced the event with her keynote speech. She emphasized Singapore's commitment to innovation, citing the resources available in the city-state to support entrepreneurial ventures. These resources encompass accelerators, venture capital funds, and family offices—each playing a pivotal role in nurturing innovative initiatives.
"I hope that, through this week's events and discussions, we can infuse this segment with a spirit of entrepreneurship, aligning it with Singapore's innovation-driven growth phase. This spirit will prove critical as we envision smarter, sustainable, and more resilient cities, taking the necessary steps to turn our best ideas into reality," said Poh.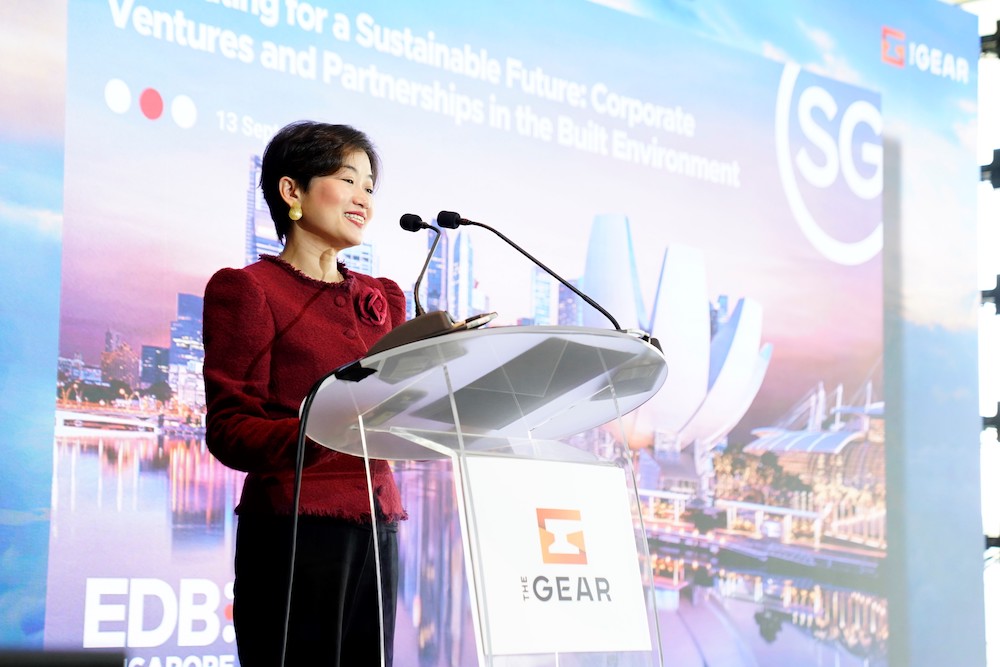 Fostering innovation
Luke Wu, head of innovation at Kajima Development, shed light on the significance of The GEAR building. The six-story, 13,000-square-meter facility serves as Kajima's regional headquarters, its first overseas R&D center, and a global built environment hub. Wu emphasized the building's role as an open innovation center, providing a space where industries and thought leaders can come together to exchange ideas and engage with the startup ecosystem.
Wu also introduced eight startups that will take part in Kajima's residency program, launched in partnership with Rainmaking APAC. The program is aimed at nurturing startups and entrepreneurs dedicated to developing innovative built environment solutions.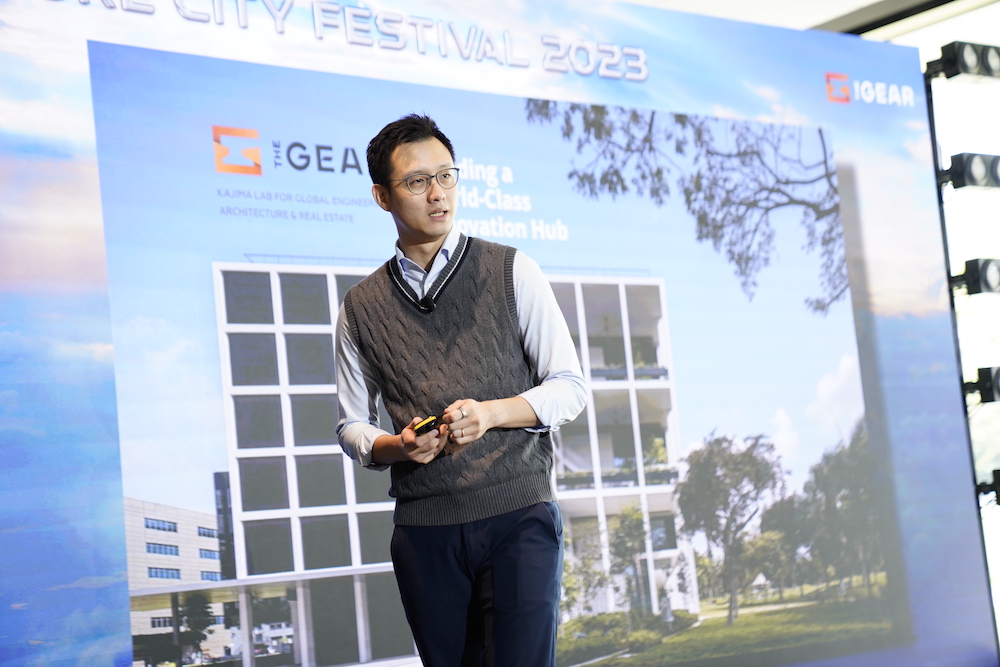 Among these startups is Betterdata, a company that enables organizations to generate synthetic data, facilitating its use, analysis, and sharing by data engineering teams while ensuring compliance with regulations. Another startup, ConcreteAI, offers a real-time concrete monitoring solution, providing valuable insights to construction teams.
Uzair Javaid, co-founder and CEO of Betterdata, was enthused about collaborating with Kajima. "Recognizing the importance of quality data for robust AI models and positive outcomes, we intend to collaborate closely with Kajima's business units by granting them access to valuable data, facilitating the development of meaningful use cases and the extraction of tangible business value," Javaid said.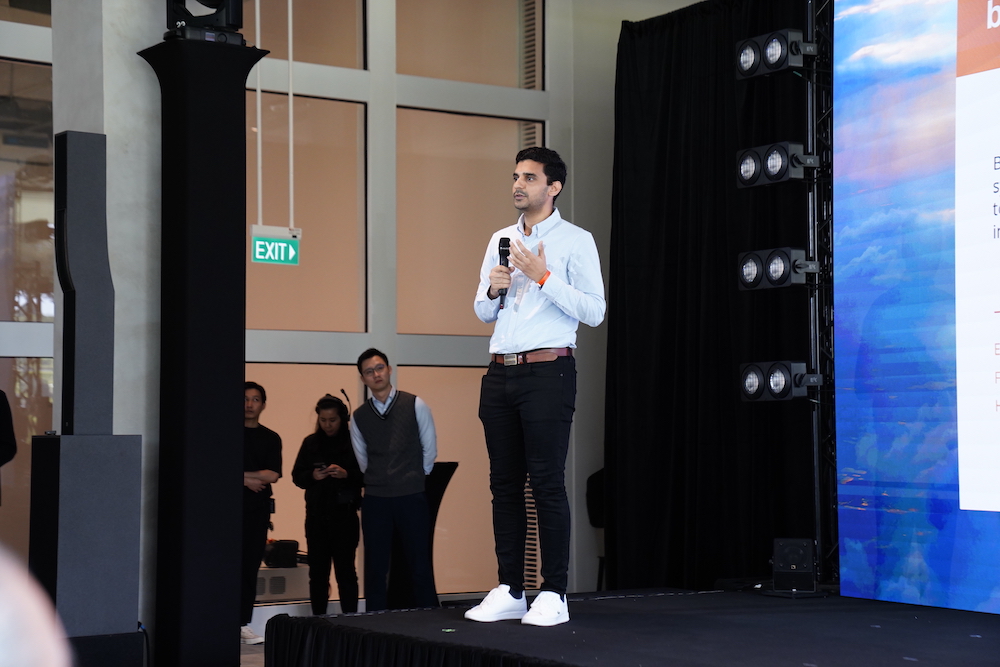 Isaac Siow, co-founder and COO of ConcreteAI, shared his motivation for joining the program. "I decided to join this program because I believe it will offer us valuable connections and opportunities to engage with diverse, like-minded individuals. This platform will allow us to share our challenges, gain access to resources, and learn from others in the field," Siow said.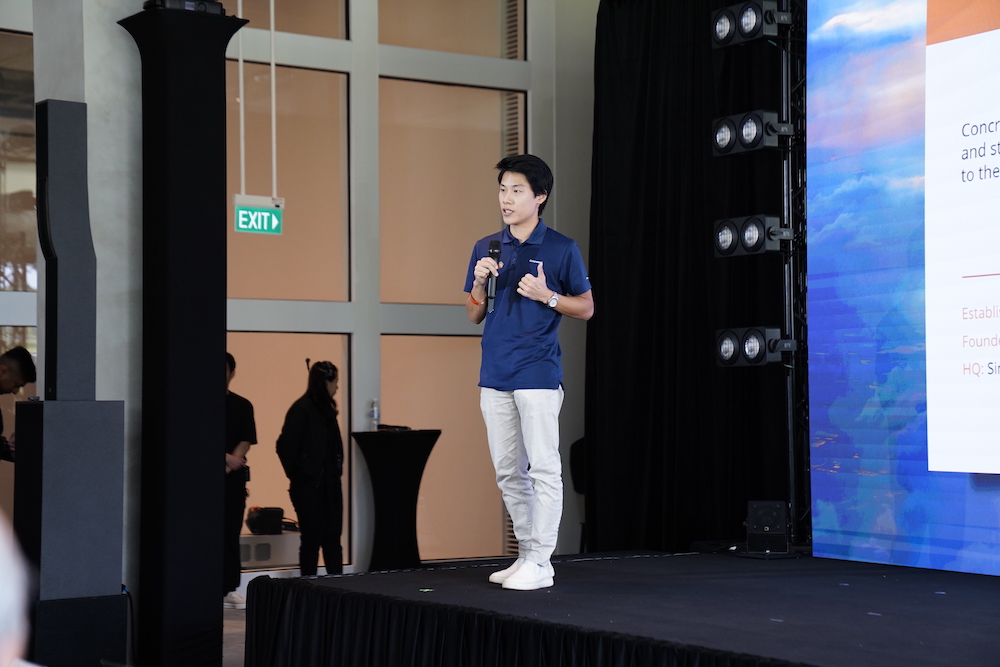 The complexity of clean energy transitions
The event also featured a panel discussion titled "Constructing Climate-Resilient Cities of Tomorrow" which explored the challenges of transitioning to clean energy, especially within urban environments. Key discussions revolved around the complexity of adapting cities' infrastructure, including transportation systems and energy grids, to evolving energy paradigms.
Kyle Tan, CEO of Airsquire, shared his insights on the evolving landscape of sustainable engineering. "In my view, engineers in this field face an increasingly challenging task. The shift in venture capital places a higher value on products that are not only effective but also cost-efficient. In the sustainable world, the ideal product or service should perform as well as or better than existing alternatives while hopefully costing the same or less," Tan said.
Tan noted that consumers have become environmentally conscious and exhibit a keen willingness to support sustainable products, though he acknowledged that practical constraints exist.
Paul Santos, managing partner of Wavemaker Partners, believes in aligning incentives when tackling infrastructure challenges and creating value from the outset.
"One example is the widespread adoption of solar panels. Why isn't every roof equipped with them? It often seems like a hassle. However, we've discovered that if you integrate solar panel installation into the initial construction or renovation process, consumers become more receptive. It all starts with the mindset that you don't need to accept trade-offs simply because they have been a consequence in the past. I believe that, with a proactive mindset and hard work, you can continue to uncover these opportunities," Santos said.
Santos also encouraged entrepreneurs to spend more time dissecting and understanding the problem at hand, rather than rushing to showcase one's solution.
"Entrepreneurs dedicate just a minute or two to the problem and then enthusiastically highlight their solution. However, if you can reverse this approach and be clear about how you see the world differently, your solution will practically sell itself," Santos said.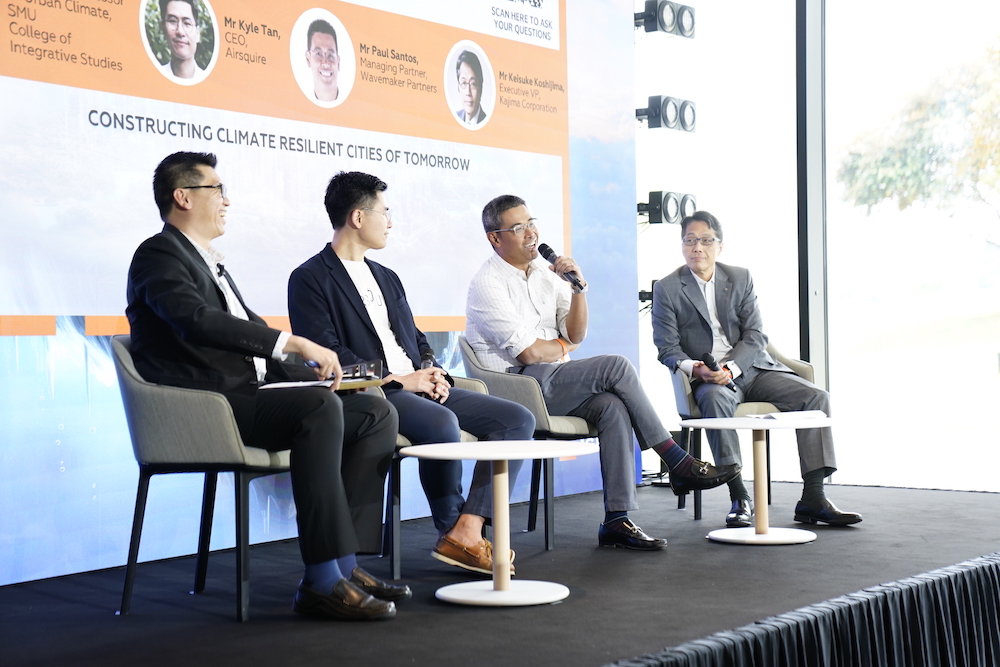 Lee Kuan Yew Global Business Plan Competition
The Future City Festival was inaugurated as part of the biennial Lee Kuan Yew Global Business Plan Competition (LKYGBPC), organized by the Singapore Management University (SMU). Kajima Development is a platinum partner of the LKYGBPC.
Four Revolutionary 50 (RVLT50) startups from the competition pitched during the event to compete for the LKYGBPC Kajima Innovation Award. This award, amounting to a cash prize of SGD 100,000 (USD 73,200), was designed to enhance the social impact of winning startups.
These startups include: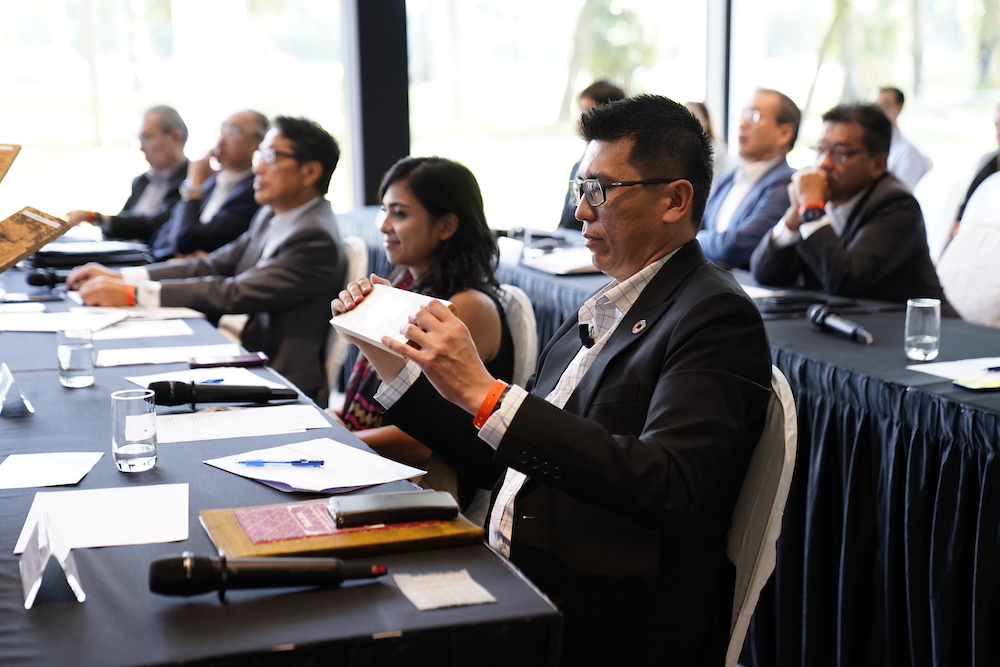 Kajima's Future City Festival marked a significant step in fostering innovation in the built environment and promoting sustainability. With its global reach and commitment to collaboration, Kajima continues to play a leading role in shaping the future of urban development.
KrASIA was a partner for Kajima's Future City Festival held on September 13, 2023.