On August 4, 2023, Kajima Development, a subsidiary of Kajima Corporation, inaugurated its regional headquarters and innovation hub, The GEAR: Kajima Lab for Global Engineering, Architecture & Real Estate, at Changi Business Park in Singapore.
The grand opening ceremony was officiated by Singapore's minister of state and minister of trade and industry, Low Yen Ling, who served as the guest of honor. During the ceremony, Shuichi Oishi, CEO of Kajima Development, expressed his appreciation for Singapore's hospitality since the company's first project in 1962. He also emphasized the late Shoichi Kajima's vision in selecting Singapore as the ideal location to set up Kajima's headquarters due to its thriving business ecosystem and strategic location.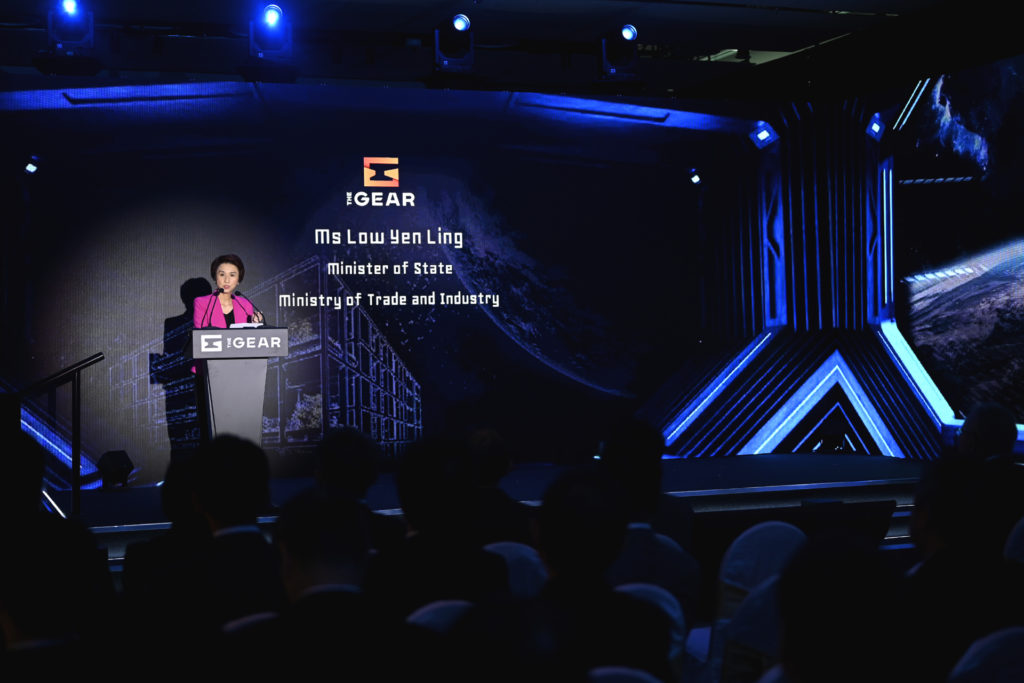 Designed by Kajima's architects and engineers in Japan, The GEAR is a testament to the company's architectural prowess and commitment to excellence. The contemporary design of the building blends aesthetics with functionality, providing a dynamic and collaborative workspace for around 250 local staff.
The building will also house five state-of-the-art laboratories and serve as a hub for Kajima's research in sustainable construction materials, advanced building systems, occupant well-being, and smart technology. Powered by the Kajima Technical Research Institute Singapore (KaTRIS), this facility will accelerate the development and implementation of solutions aimed at addressing global challenges such as climate change and urbanization.
The GEAR's innovation hub also aims to foster collaboration and knowledge exchange among industry players, startups, researchers, and academics. Kajima plans to deepen relationships with universities to apply research to practice, and foster links with the next generation of talent.
"Our goal is that The GEAR will serve as a center of excellence and allow us to collaborate more closely with industry stakeholders to deliver solutions that meet the evolving needs of the region," said Keisuke Koshijima, executive vice president of Kajima Corporation.
With its innovative design, functional versatility, and commitment to sustainability, Kajima hopes that The GEAR's launch will position it as a trailblazer in the regional built environment.