SavorEat, the Israeli company behind a smart robot chef that uses 3D-print technology and a plant-based formula to create meatless alternatives, announced in August that it has signed a deal with the US subsidiary of French food services and facilities company Sodexo to launch a pilot program in the US.
As part of the program, Sodexo will examine SavorEat's robot chef system and its first product, a plant-based burger, within higher education institutions across the US. The two companies are also working on reaching an agreement for the distribution of SavorEat products.
The pilot, which is expected to go into effect in 2022, is the first step towards the company's plan to commercialize by 2023 and launch its solution within the food service market in the US, SavorEat CEO Racheli Vizman tells NoCamels.
"SavorEat is constantly working on growing with big players and companies in the food service arena with a special focus on the US market," Vizman said. "It is ongoing and intensive work that takes shape. We are very happy that Sodexo sees the potential in our innovative technology."
Vizman co-founded the startup with partners Oded Shoseyov and Ido Braslevsky in 2018. The professors are researchers at the Yissum, the technology transfer company of the Hebrew University of Jerusalem.
She explains that by partnering with Sodexo, SavorEat can target a younger audience that is more adaptable and open to exploring new technologies.
"When we look at high education institutions, we are actually talking about a population of 20- to 30-year-olds. The interesting and more important fact about this population—other than the fact that they are naturally considered as early adopters of technologies—is that about 47% of them identify themselves as flexitarians."
A flexitarian is a cross between full vegan and vegetarian with the ability to enjoy animal products every so often. Vizman was referring to a survey of 2,000 Americans aged 24 to 39, commissioned by Sprouts Farmers Market and conducted by One Poll.
The target audience has become more aware of environmental issues and the trends of a "cleaner" lifestyle, Vizman explained. "There is no doubt that this is our natural audience," she said.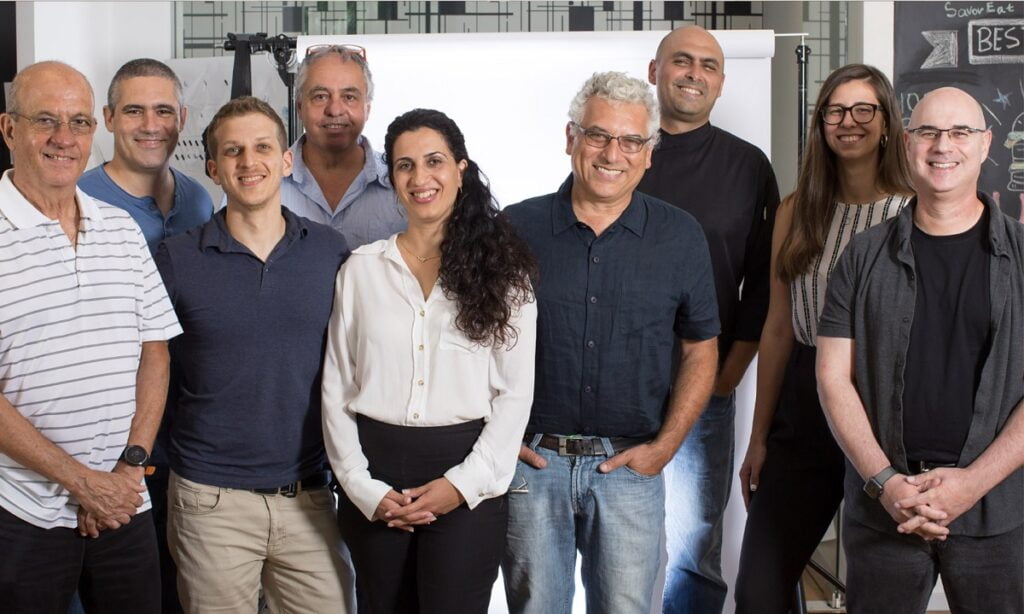 The new generation of plant-based meat is "inspired by first understanding the biochemical composition and three-dimensional structure of meat and then replicating these qualities using non-animal ingredients and novel manufacturing techniques. This is exactly what SavorEat is doing," Vizman told NoCamels in late November, after the company went public on the Tel Aviv Stock Exchange.
Sodexo offers services that encompass food, facilities management, and workplace and technical management at institutions with more than 420,000 employees in 80 countries around the world.
"Sodexo's partnership with SavorEat will further extend our ability to deliver the plant-based foods our clients' customers are demanding in increasingly growing numbers. In 2020, US retail sales of plant-based foods grew 11.4% to a record USD 5 billion, and Sodexo has long been a champion of plant-based alternatives—both from an environment and revenue perspective. This partnership between Sodexo and SavorEat will only further our ability to offer consumers choice," said Husein Kitabwalla, CEO of services operations and food transformation at Sodexo North America.
Going public
In November, SavorEat became the first food tech company to hold an initial public offering of shares on the Tel Aviv Stock Exchange (TASE).
The company raised NIS 42.6 million (USD 13 million) in the offering from leading Israeli institutional investors. SavorEat's valuation for the offering was NIS 170 million (USD 50 million).
In January, the popular Israeli hamburger chain Burgus Burger Bar (BBB) announced a partnership with SavorEat to offer their meat alternative burgers at their restaurants for a price that is similar to existing vegan options.
The products and printers were piloted in the BBB chain of restaurants by the summer of 2021. At a BBB restaurant, customers will be able to select the "burgers" from a SavorEat app and customize the order, indicating their preferences for size, protein amount, and fat amount.
SavorEat burgers are made from plant-based nano-cellulose fibers which are deposited layer by layer through an extrusion process. SavorEat says it can customize the amount of protein, fat, water, flavor, and coloring to produce a patty that can be grilled or baked. The result has a meat-like texture and smell.
In addition, the company has started developing egg substitutes as part of Egg'n'up, a subsidiary the company launched in May. Millennium Food-Tech, an Israeli venture capital firm dedicated to funding food tech startups has funded Egg'n'up with USD 2.5 million.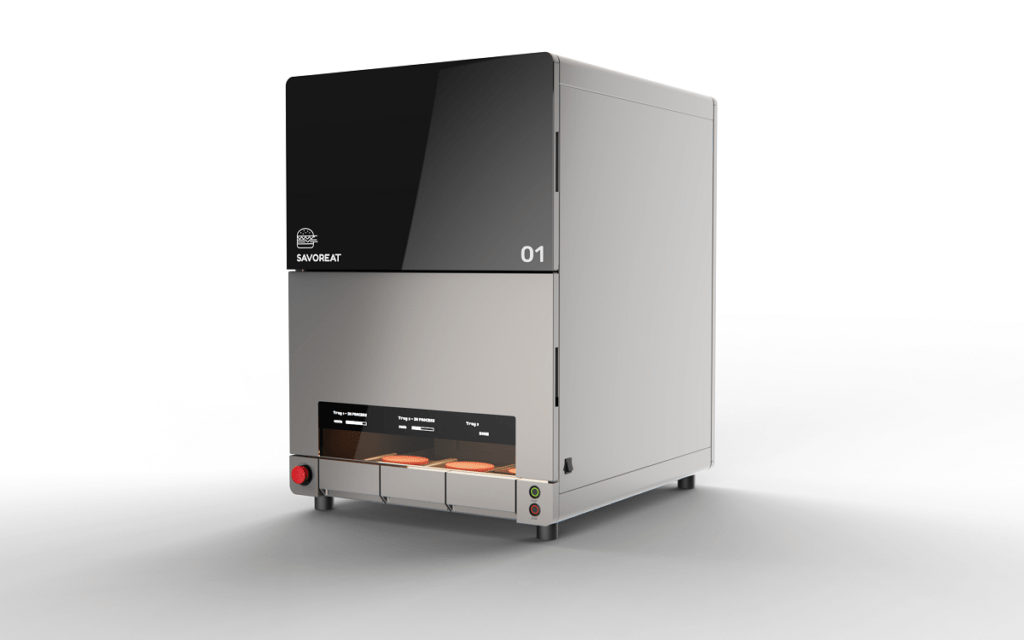 "We believe it is right and necessary to expand to additional products such as plant-based turkey, pork, seafood products," Vizman says, "We are already working on some of them."
She also says SavorEat has completed the construction of the robot chef prototype and manufactured the first units. They are now in a series of operational experiments within SavorEat laboratories, demonstrating the digital manufacturing of the burger patties. Various taste tests are also being performed "with great success," she adds.
"We are very pleased with the results," she adds.
The article was originally published by NoCamels, a leading news website covering breakthrough innovation from Israel for a global audience.