In August this year, various media outlets reported that online fast fashion retailer Shein filed documents in London's high court, alleging that numerous Temu sellers have stolen images from its platform to sell their own products.
The documents were submitted as part of a lawsuit Shein has initiated against Temu, claiming that the alleged practice is leading to unfair competition. It hopes the court will rule for Temu to prohibit its sellers from continuing the practice, and to take down all products suspected of image infringement. Shein is also seeking a nominal GBP 100,000 in compensation from Temu.
This lawsuit may be the first legal conflict between the two entities in the UK, but prior to this, Shein and Temu had already undergone several courtroom confrontations in the US. As Temu continues to expand its global presence, entering markets in Southeast Asia, Latin America, the Middle East, and beyond, its conflicts with Shein are expected to intensify.
Like Shein, Temu's business model entails prioritizing cost-effectiveness while keeping the price of its products low. Temu focuses on women's clothing and daily essentials, while Shein started with female apparel before gradually transitioning to a platform-based model at the end of last year. Both are cross-border e-commerce platforms that rely on China's extensive supply chain resources to manufacture products at prices low enough to secure a healthy profit margin. Thus, a deeper significance may lie in this lawsuit than what is being claimed in court.
From Shein's standpoint, Temu's approach has directly impacted its business. Since Temu made its official entry into the US market last year, it promptly listed numerous products similar to Shein's on its platform while drastically lowering the prices. For the same products, Temu set prices at approximately 53–80% of Shein's listed prices, and in some cases as low as 30%. Notably, during the Black Friday promotion in 2022, Temu's product prices were nearly half of Shein's for comparable items.
In contrast, Shein has been attracting European and American customers by rapidly introducing new products while keeping prices consistent at an average unit price of under USD 10. Only Primark in Europe and Forever 21 in the US can compete with Shein in terms of price. In August, Shein acquired a one-third stake in Sparc Group, an American clothing company that owns Forever 21. This move also transformed the relationship between Shein and Forever 21 from that of competitors to collaborators.
In documents filed by Temu against Shein in July this year, the company mentioned that similar products listed on its platform are typically priced 10–40% lower than the latter. Temu therefore believes that they are more capable of challenging Shein's dominant position in the US and providing better value to customers than other companies. The reason likely lies in Temu's firm control over suppliers. According to Guosen Securities, Temu maximizes its supply chain potential by utilizing the vast network of over 11 million suppliers aggregated by Pinduoduo. This allows Temu to source products at the most competitive prices.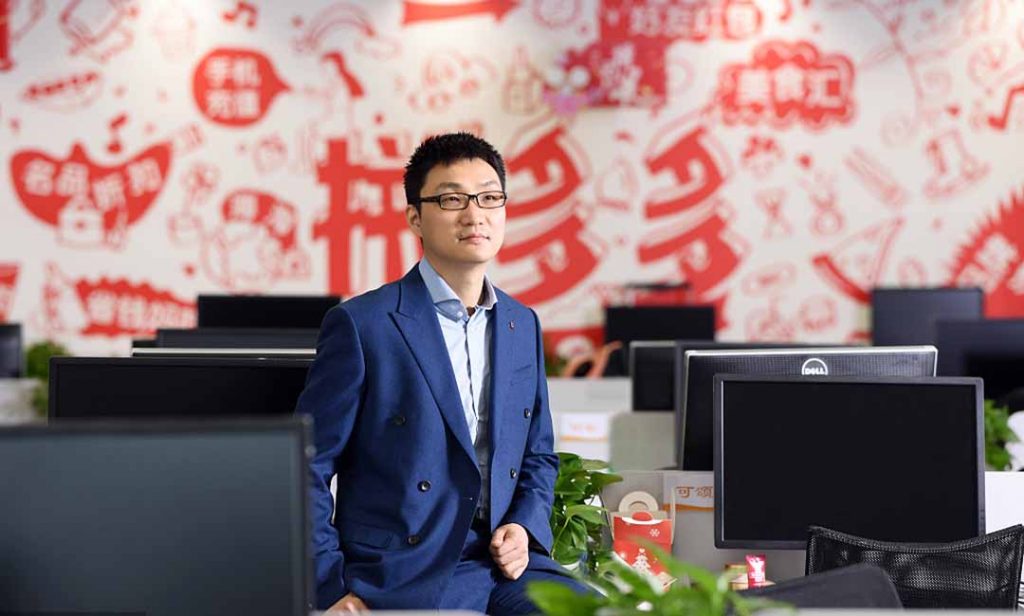 Moreover, Temu exercises significant control over product pricing, enabling continuous adjustments based on sales data. To alleviate inventory pressure, Temu introduced the just-in-time (JIT) pre-sale model in November 2022. Sellers have the option to choose between the vendor-managed inventory model, where they stock products before delivery, and the JIT model, where they ship after order confirmation.
In the JIT model, sellers are not required to hold inventory in advance. Instead, they procure and ship based on actual sales orders. Upon order placement, sellers must ship within 24 hours, ensuring the products reach Temu's official warehouse in China within 48 hours. Temu enforces strict inventory turnover management, whereby products that have been unsold for a long time need to be discounted or removed from inventory. These practices enhance the efficiency of its cross-border supply chain.
According to ShineGlobal, a merchant mentioned that after the initial pricing was approved and the shipment proceeded smoothly, buyers would request further price reductions by citing the appearance of lower-priced similar products. Otherwise, they wouldn't be listed or would be returned directly, with the merchant covering the return shipping costs. Furthermore, on Temu, only products priced low enough can garner significant traffic and sales.
In terms of marketing, Temu grabbed the spotlight with two 30-second brand advertisements during the Super Bowl. Subsequently, it launched large-scale, high-frequency promotional activities on the platform to stimulate product purchases. Numerous products on the platform carry substantial discounts, with hundreds of items in the women's clothing category being sold at 80% below their original prices.
SensorTower data indicates that Temu remains the most downloaded shopping app on both the iOS App Store and Google Play Store in North America. According to Goldman Sachs analyst Eric Sheridan, as of June 30, Temu had been downloaded 120 million times globally, with downloads in the US surpassing the 70-million mark. This growth level is indeed unprecedented.
A blitzkrieg of "exclusivity agreements"
While keeping a watchful eye on Temu, Shein is attempting to maintain its stronghold.
In July, Temu's lawsuit unveiled Shein's strategy in response. At that time, Reuters reported that Temu filed a lawsuit against Shein in the federal court in Boston, accusing it of "unlawful exclusionary tactics." Temu stated in the complaint that Shein used its market dominance to force clothing manufacturers into signing exclusivity agreements, preventing them from listing products on Temu's platform or supplying products to sellers on Temu's platform. Temu alleged that, as of May, Shein has asked about 8,338 manufacturers that supply or sell products on the latter's platform to sign exclusive distribution agreements.
Temu stated that over 8,000 manufacturers supplying Shein are suppliers of fast fashion products, accounting for 70–80% of the total number of merchants capable of supplying such products. By adopting strategies like imposing fines on suppliers collaborating with Temu and forcing them to sign "loyalty oaths," Temu claimed that Shein has unfairly restrained competition.
In fact, Shein's presence in the fast fashion industry for over a decade has enabled it to influence the supply chain, indirectly impacting Temu. Shein operates a flexible supply chain system that accommodates fast returns for small orders, offering clothing suppliers three modes of collaboration:
Original design manufacturer (ODM): The supplier designs and manufactures products that will eventually be rebranded by Shein or an intermediary for sale. This arrangement allows the firm to sell products manufactured by the supplier under its own brand, but offers less room for product differentiation.
Original equipment manufacturer (OEM): The supplier manufactures products based on predetermined specifications from Shein or an intermediary. This arrangement allows the firm that owns or licenses the customer-facing brand to produce products of its own designs without needing to engage in the manufacturing process.
Free on board (FOB): The supplier and procurer defines a specific point in the supply chain journey when liability for the goods being transported switches from the former to the latter. Defining FOB terms is crucial in determining ownership, risk, and transportation costs.
Shein integrates the production capacity of numerous factories in the upstream supply chain, constructing a multi-level cooperative system of suppliers. It also uses big data tools like Google Trends to understand customer demand, identify and predict fashion trends, and is driven by these factors to plan, produce, and introduce products in small quantities to the market. Products are iterated on a daily basis accordingly.
According to Kuaibaoyan, Shein has streamlined the entire ecological chain from design and pattern making to fabric procurement, production, and operation, making its supply chain highly efficient, where the time required to move from design to production is only 14 days, and just seven days to go from production to sales.
Shein utilizes an on-demand lean production model to manage its inventory, adjusting product recommendations, displays, and inventory based on real-time sales data and predictive models. Popular products are timely replenished while slow-moving ones are discounted to clear inventory, thereby improving sales volume and inventory turnover.
In Temu's lawsuit documents, it stated that, as the dominant fast fashion retailer, Shein knows that suppliers are reliant on its platform to generate sales and the opportunity to enter the US market. It can therefore compel suppliers to make arrangements that prevent them from doing business with Temu. Shein has denied these allegations, stating that the lawsuit lacks legal basis. Some suppliers that work with Shein told the media that they had not signed exclusivity agreements with Shein, but were notified in advance not to lower their prices and not to sell on Temu.
Whether or not exclusivity agreements exist, the race for supply chain dominance between Shein and Temu is inevitable. However, Temu's strategy of price-based competition has seemingly worked, disrupting Shein's original plans. Previously, to improve profitability, Shein considered progressing beyond its focus on cost-effectiveness to attract high-spending groups with more expensive products, and began acting on this since the previous year.
From the first half of 2019 to the first half of 2022, Shein's average order value has steadily risen, reaching USD 75 in H1 2022. Temu's aggressive intrusion into the low-cost women's clothing market has forced Shein to spend more time managing its suppliers. Moreover, Shein is no longer just a cross-border e-commerce platform for fashion—it is expanding into multiple product categories, and this is a field where Temu excels.
The struggle between Shein and Temu is bound to continue, and the competition will only become more intense going forward.
This article was adapted based on a feature originally written by and published on Hard Krypton (WeChat ID: south_36kr). KrASIA is authorized to translate, adapt, and publish its contents.