When Vimal Chandran, a visual artist based in the Kerala state of India, dropped his first NFT on the country's WazirX NFT marketplace in June 2021, little did he know that it would be sold in under 24 hours. Titled The Arrival, the animated digital art is a re-imagination of characters from Kuthira Vela, a traditional procession of decorated wooden horses often seen in temple festivals in Kerala.
Chandran began exploring NFTs in March 2021 and was one of the first artists to launch on the platform. "I call myself an 'internet native artist,' so NFTs are a natural progression for me in my work," Chandran, who has been in the digital art space since 2008, told KrASIA.
To date, he has sold eight NFT artworks on the platform—some of which were sold in a matter of minutes. Moreover, his eighth NFT, titled WAGMI (short for NFT slang "we're all gonna make it"), is the highest sold NFT (at the time of writing) on WazirX, fetching 8,088 WRX (WazirX's native token) or about USD 9,000. He has also sold four other NFTs on Foundation, a US-based NFT marketplace.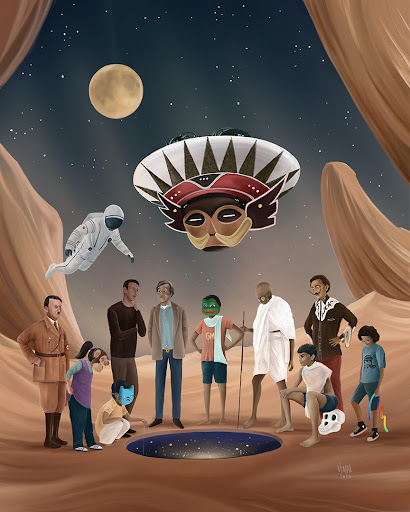 For the uninitiated, NFTs, or non-fungible tokens, are digital assets that use blockchain technology to represent the ownership of both digital and physical items. These tokens can represent anything from art, memes, music, and GIFs to even full-length feature films, event tickets, real estate, and more.
While NFTs have been around for a couple of years, they witnessed a meteoric rise in 2021. This was mainly driven by celebrities, major brands, and renowned traditional art auction houses like Christie's entering the space. In 2021, the global NFT trading volume soared to over USD 23 billion. While India is behind countries like Japan and the Philippines in NFT adoption, the trend is gaining traction in the country. Amid this, Chandran was not the first or only local artist to reap the benefits.
NFTs paved the way for artists to reach an otherwise inaccessible audience. Traditional art galleries, with their "centralized approach," often catered to a "closed circuit" of artists and collectors, said Chandran.
"NFTs create a space for digital artists who were previously working for agencies or brands to go independent and share their version of the story," Chandran said. "NFTs are not just about art; it's about the token, and the possibilities of using that ecosystem are endless."
Besides, it's not just artists who are joining the NFT craze. According to Ishita Srivastava, a research partner at emerging technology investment fund Woodstock Fund, nearly every entertainment organization and talent management agency had been looking into NFTs "to connect with their fans" and "create more avenues for monetization."
"NFTs are a great tick for the creator economy," she told KrASIA. "They give you very close access to your fans. It allows the whole communication to become two-way."
This is why some local celebrities, including actors, cricketers, and singers, have released their own NFTs. A notable example is Bollywood superstar Amitabh Bachchan's NFT collection, which was auctioned in November for USD 966,000—the highest total price in the nation. The NFTs were sold on local NFT marketplace BeyondLife.club, powered by NFT ecosystem provider GuardianLink.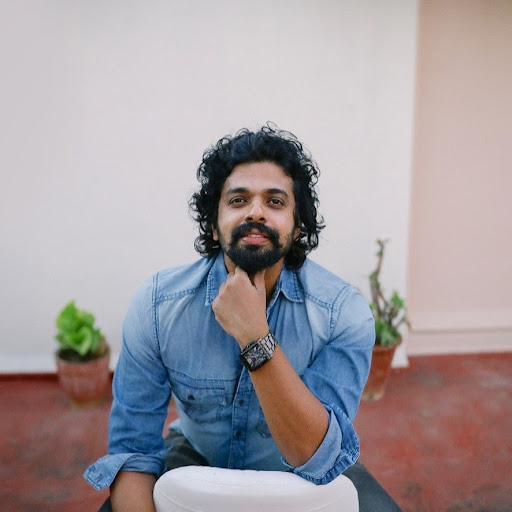 Creators only make up one side of the coin. The buyers—or collectors, as they are known in the NFT world—play an equally important role.
"From a collector mindset point of view, most of them are looking at these digital assets from a trading perspective. This means when they buy from a creator, it's an asset that they hold, and then after a period of time, they can sell it in the secondary market at a higher price," Vishakha Singh, co-founder and vice president of WazirX NFT Marketplace, told KrASIA.
The growing number of NFT startups
Numerous startups in India are now banking on the growing interest in NFTs in the country. For Binance-owned Indian cryptocurrency exchange WazirX, launching an NFT marketplace aligned with its "larger vision" of "accelerating mass crypto adoption" across the nation, said Singh.
"With NFTs, you go mainstream because you get creators and laymen to get involved with crypto," she added. WazirX launched its NFT marketplace on the Binance Smart Chain (BSC) in June last year—a first for the South Asian country.
The marketplace allows users to buy and sell NFTs using WRX. One factor attracting creators to the platform is its low transaction fees, or gas fees, said Chandran. Gas fees are what users have to pay for the computing energy needed to process transactions on the blockchain. Compared to USD 60 to 100 charged by Ethereum-based marketplaces like OpenSea, the gas fees on WazirX are as little as around USD 1.
The platform has a simple revenue model—it charges a flat 5% transaction fee on each sale, Singh said. Currently, over 1,000 creators have minted more than 13,600 NFTs on the platform. Besides, nearly 800 collectors have brought in net NFT sales worth about 280,000 WRX or about USD 309,000 to date.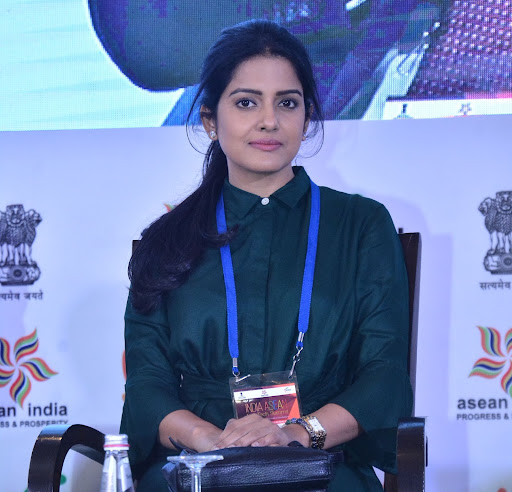 WazirX competes with other local NFT marketplaces like BeyondLife.club, Wall.app, and BollyCoin, among others. However, the country's startup scene is not limited to NFT marketplaces alone. For instance, Chennai-based GuardianLink is an NFT ecosystem provider.
"We help brands and artists launch NFTs right from the curation and conceptualization of NFTs to providing the technologies to launch those NFTs," Ramkumar Subramaniam, co-founder and CEO of GuardianLink, told KrASIA. "We also provide them with marketing services like community building."
The company uses an algorithm to analyze the data of NFTs traded over the last two and a half to three years. This enables it to better understand how NFTs work, at what prices, and when to launch, Subramaniam claimed.
To date, GuardianLink has launched over 45 launchpads worldwide to help global artists introduce their NFTs. Within the next six to 12 months, it also plans to launch three games and NFTs for two brands in the entertainment and fashion sector.
NFT gaming is another niche sector that startups are exploring. Gurugram-based Totality Corp, for example, is developing an interactive environment based on Web3 technologies, ZionVerse, to allow users to build and play games.
"The idea is to make it easy for anyone to create games on ZionVerse, with the same ease that people can make videos on TikTok and Snapchat," Totality's founder Anshul Rustaggi told KrASIA in a recent interview.
In the Indian market, these NFT startups have one main advantage over global players—localization.
"Localization is extremely important in India and countries like China, Vietnam, and the Philippines," said Srivastava. "Emerging economies need contextualization for an application or an ecosystem to work."
Likewise, Indian users require additional features such as payment integrations with UPI (Unified Payment Interface), which global marketplaces do not provide. The marketing must also reach the local audience, she added.
Homegrown startups bring all of this and more to the table, and investor interest is only growing. GuardianLink raised USD 12 million from Kalaari Capital and others in November. That same month, NFT startup Lysto and Cricket NFT Platform Faze raised USD 3 million and USD 17.4 million, respectively.
According to Srivastava, investor interest in the sector is primarily fueled by the success of the play-to-earn game Axie Infinity, which proved that "emerging economies matter a lot." She further noted, "If you can crack even a single market through NFTs, then you're sitting on something massive."
Risks and concerns
Ultimately, NFTs are a speculative asset subject to market risks, just like cryptocurrencies. "What we're seeing now is NFTs selling for insane prices, which is gathering a lot of attention," Srivastava said, warning that "the NFT market is volatile, and as such, the monetary value of these tokens can vary drastically."
In early June, for example, the weekly volume of NFT sales fell 90%. The dramatic dip in sales led many to speculate that the NFT bubble had burst, reported Forbes India. The numbers, however, have since picked up.
Market volatility is just one among a string of concerns surrounding the industry. Another pressing issue is the lack of regulatory clarity. Recently, the Indian government proposed crypto legislation seeking to ban cryptocurrencies as a payment method in the country. In addition, according to the draft bill viewed by Reuters, it proposed "non-bailable" arrest and a hefty fine for violators.
"NFTs, in particular, don't have a separate legal framework from other digital assets at the moment," Srivastava said. While hopeful of positive regulation, she added that any "regulatory clarity is great for the ecosystem" and would "help the industry grow."
Subramaniam and Singh echoed the same sentiments. Subramaniam stated that the government is likely to introduce new protocols to follow before launching NFTs to avoid any "bad actors." On the other hand, Singh added that the industry needs more clarity on the "tax elements."
Lured by prospective profits, the industry is also plagued by scammers stealing artwork and impersonating artists—an issue NFTs were meant to resolve. Recently, a fraudster created Chandran's profile on OpenSea and began minting his work, leading the artist to caution others on Twitter. The account has since been taken down from the marketplace.
The environmental cost of NFTs is another concern troubling the industry. The Ethereum network, which hosts the majority of NFTs globally, consumes 99.31 TWh of energy annually. One solution, Srivastava noted, is to switch to Layer 2 Ethereum chains, like India's Polygon network, whose annual energy consumption is 0.00079 TWh. Another is to choose carbon-neutral blockchains like Elrond.
Mindful of its energy consumption, GuardianLink has opted to use the Polygon network and is in discussions with other environmentally-friendly blockchains like Tezos and Avalanche, Subramaniam said.
While the global NFT market is "extremely evolved," Singh said the market is still at a nascent stage in India. For one, the internet penetration in the country is only about 45%, compared to 90.8% in the US and 92.17 in the UK. Second, she added, the Indian "mindset" holds the country back.
"We, in India, like tangible assets like property, gold, and fixed deposits," Singh explained. "From a traditional mindset, most Indians find it very bizarre that you're investing in something intangible—something that you can't touch, or feel, or hold." Along with these, India's low per capita income is also a factor that can deter NFT adoption.
Srivastava believes that starting in 2023, art, collectibles, and gaming will become the most common use cases for NFTs in the country. "But, in the long term, we'll see more exciting use cases like your identity and documents being NFTs," she added. "We'll see utility NFTs like ticketing [NFTs representing tickets for events, concerts] come up in the next two to five years."